Because sometimes, just sometimes, designers go trigger happy! :-)
1. This Jailhouse-inspired suit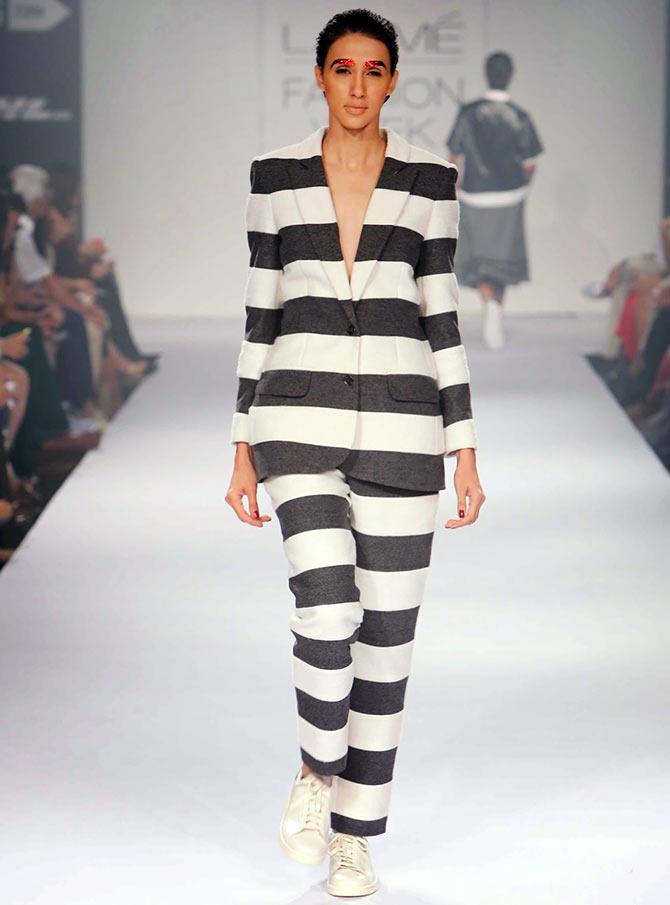 By Huemn because if you really think of it, we are all prisoners of fashion... or some such thing.
---
2. This Anuj Sharma number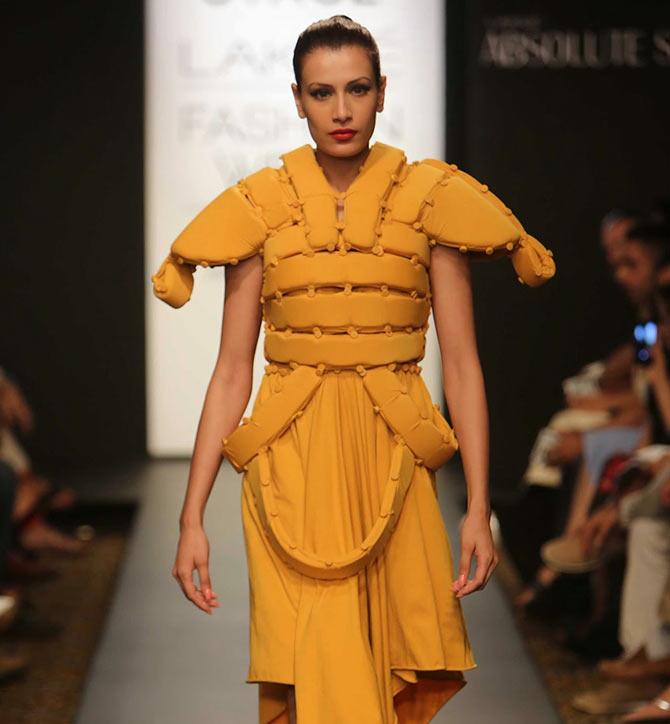 Because every woman needs a battledress.
---
3. This... erm... Sherwani (?) by Aartivijay Gupta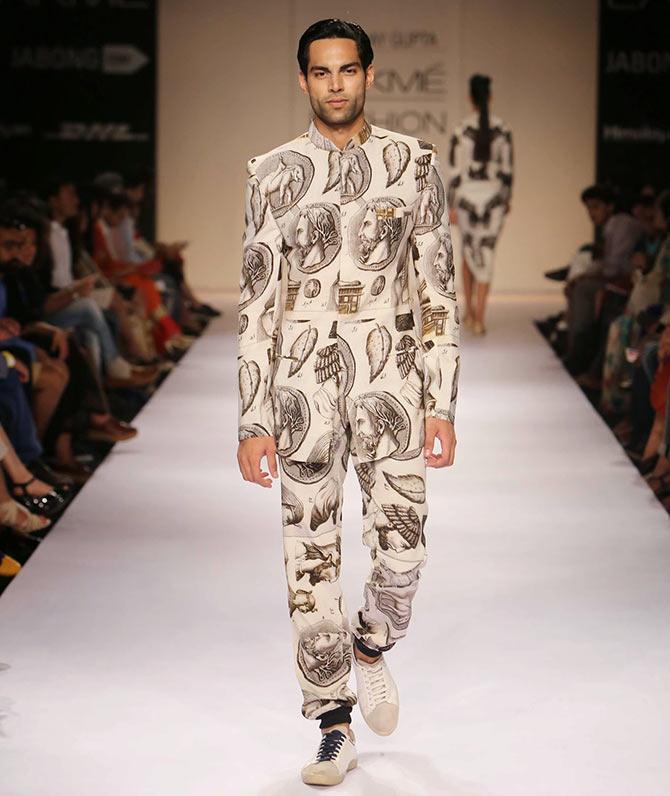 And a pair of matching track pants to go with it.
---
4. Or emperor's new shoes...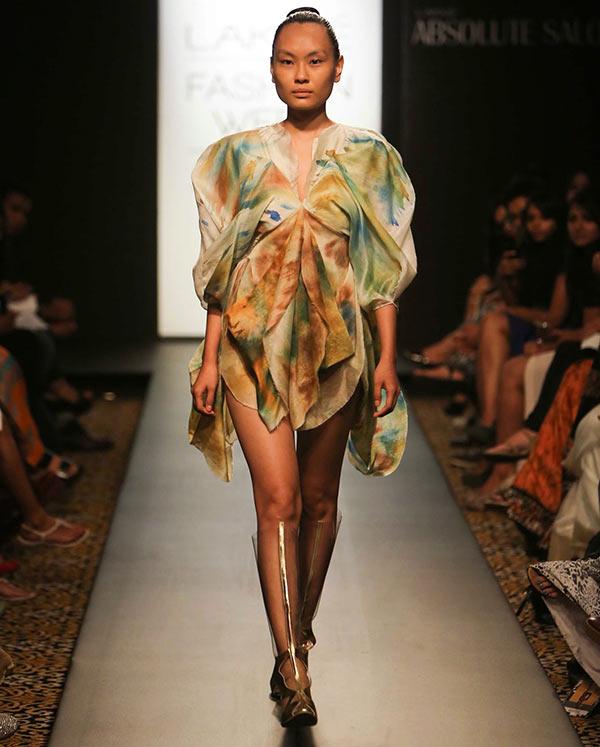 Because, you know, you can barely see them!
---
5. How about a sari with a pocket?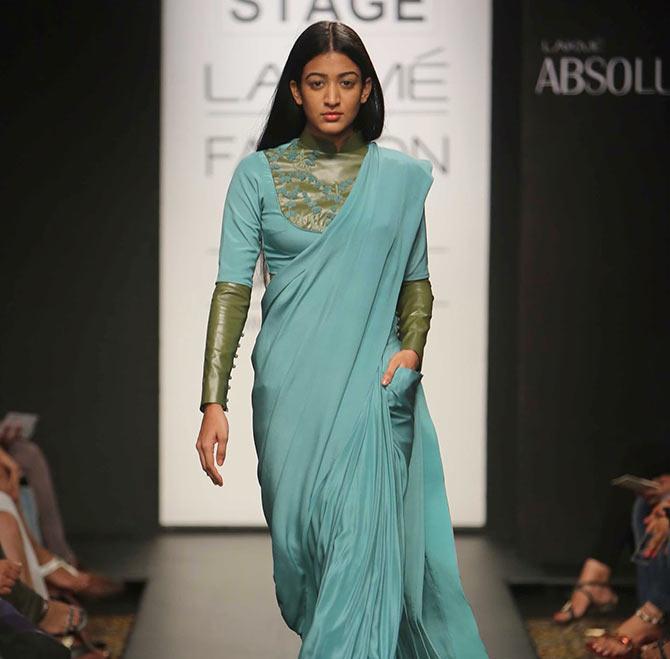 Because Poco and Jacky are concerned about where you will put that lip balm :-)
---
6. Or one with a parrot?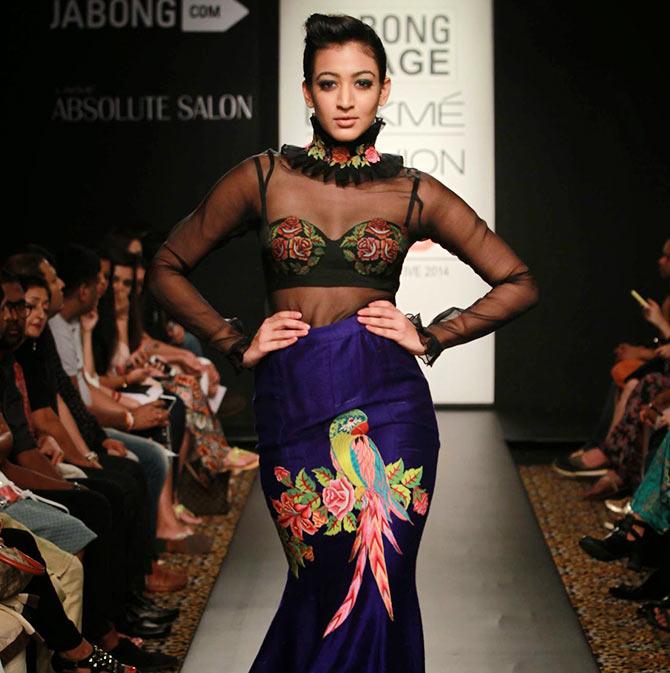 Because what is a sari without a parrot eh?
---
7. These suspenders...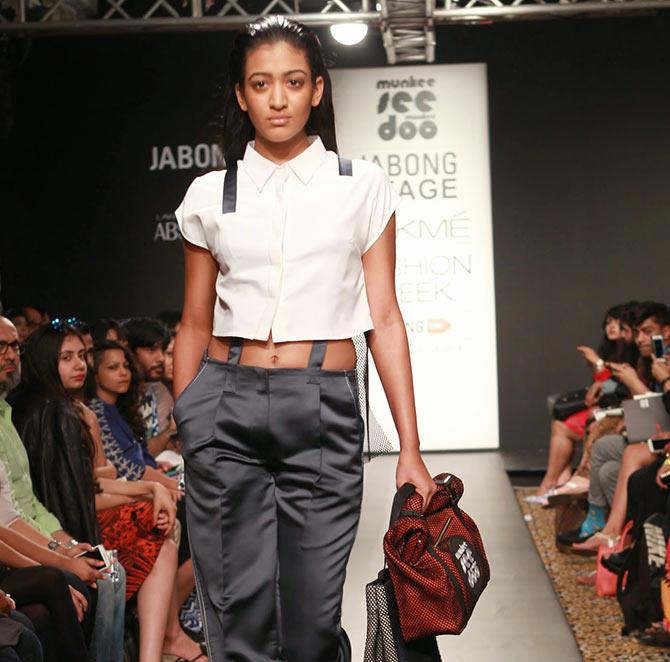 That look like they're playing hide-n-seek!
---
8. And these... Japanese fans?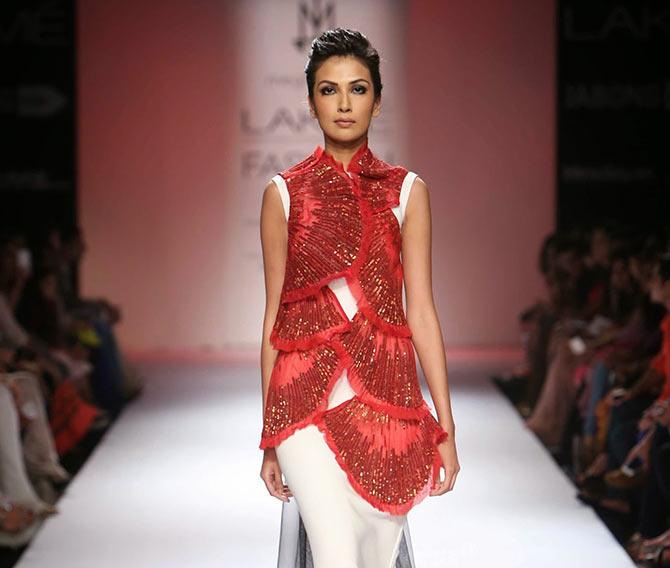 Just in case you need some air!
---
9. But then there is nothing like a pair of platform heels is there?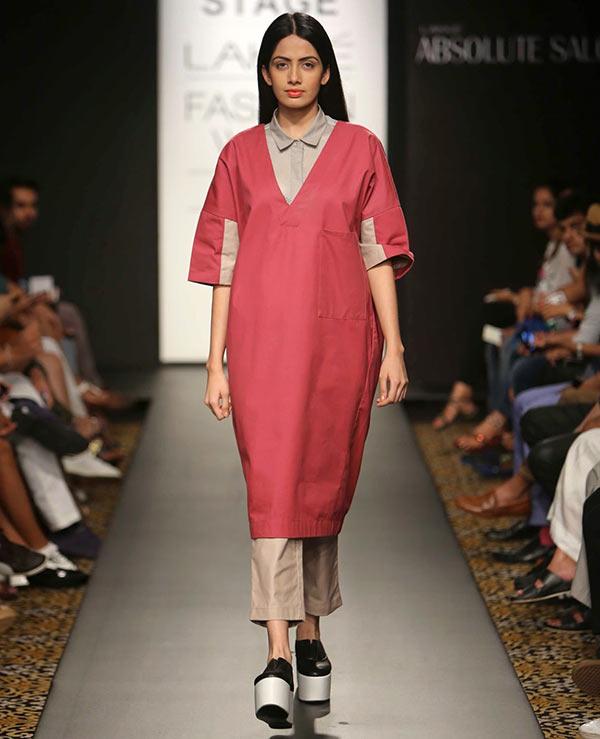 Because, really, what is life if not seen from an elevated perspective?
---
So tell us, dear readers, if you would wear any of them if you could?
Post your comments on the Discussion Board below!
We would love to hear from you!