Rediff.com's Rajesh Karkera and Hitesh Harisinghani spotted some stylish attendees at the FDCI x Lakme Fashion Week in Mumbai.
Take a look!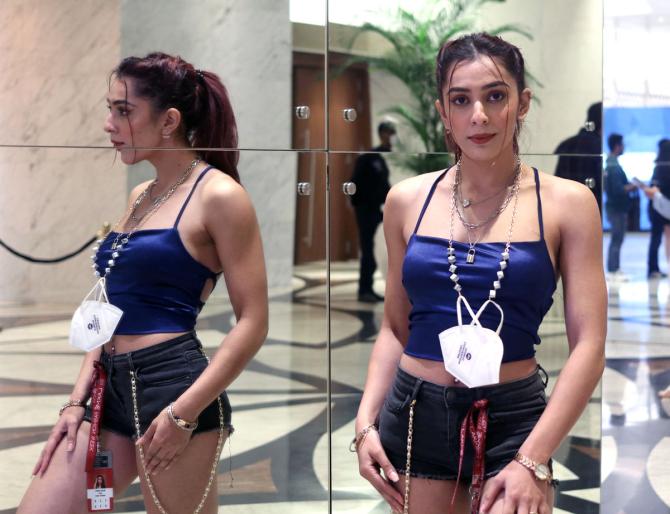 Meet Mahek Sembhy, 21, from Delhi. A fitness freak and model, she has worked in an e-commerce firm and even acted in a commercial.
Dressed in a strappy blue top and hot pants, she was excited about attending the fashion week.
She explains how she put her look together and what it costs:
"I have been working out during the lockdown," she says.
"This was a good thing because it enabled me to start my own online fitness training programme.
"I have a handful of clients now and I am getting more enquiries.
She confesses that the last 15 months have "been tough. There was a point when I hit rock bottom; I had no confidence left.
"Now, I am back on track and my business is growing!"
---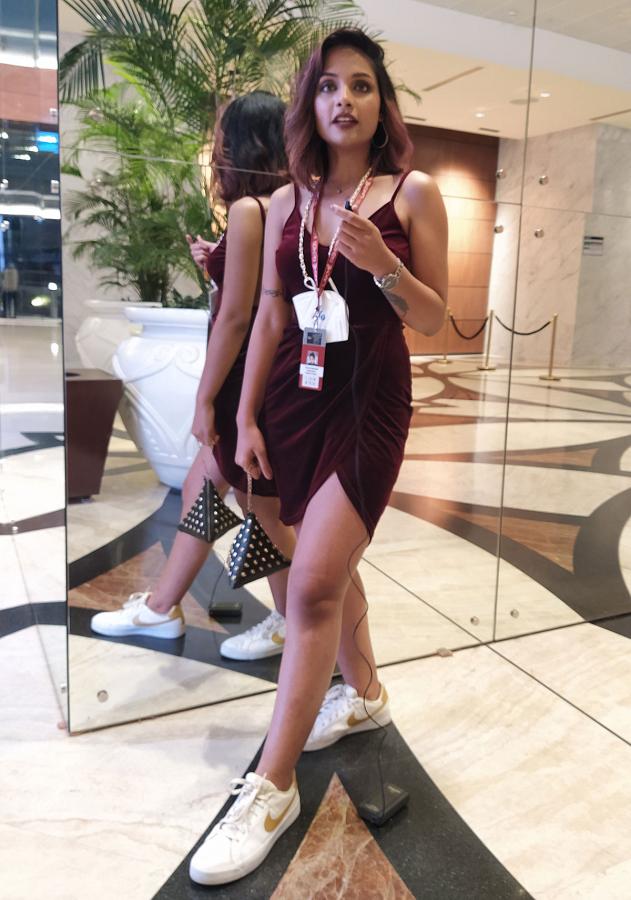 Jharkhand-born Mallika Neelabh is a content creator and makeup artiste who believes fashion is about style and comfort.
Breaking down her LFW look, she says, "Sneakers goes with anything."
She shares her style mantras, makeup secrets and more in this video.
"I went through a major fashion transformation during this pandemic," confesses Mallika.
"Since I am a content creator, I would dress properly only waist-up since that is what is seen on the screen. And I would concentrate on my make-up. Below my waist, I would only wear pyjamas, trackpants or shorts.
"Then, it was zero per cent style and 100 per cent comfort.
"Today," she grins and gestures at herself, "it is 60 per cent style and 40 per cent comfort.
"I have also taken some major decisions about my career and am headed for further studies in my field."
---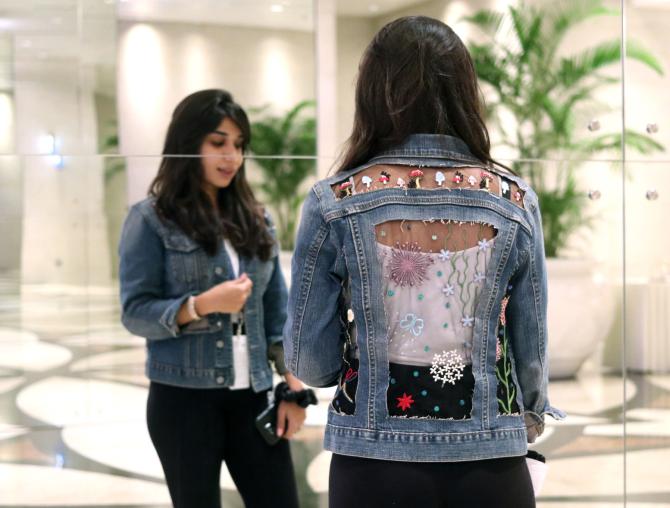 And finally, here's Mumbai-based Turiya Kapur.
She has been working with Impresario Entertainment and Hospitality Private Limited for the last 3 editions of LFW.
The young attendee explained how she got this denim jacket customised from her sister a year ago.
"I requested my sister to upcycle it with as much creativity as possible because that's what her factory does. It supports and practises slow fashion.
"They customised it for me. They ripped it and did different things so that I get something that's both unique and sustainable."