Dhatu Design Studio's Anmol Sharma tells Anita Aikara/Rediff why fashion must respect the environment.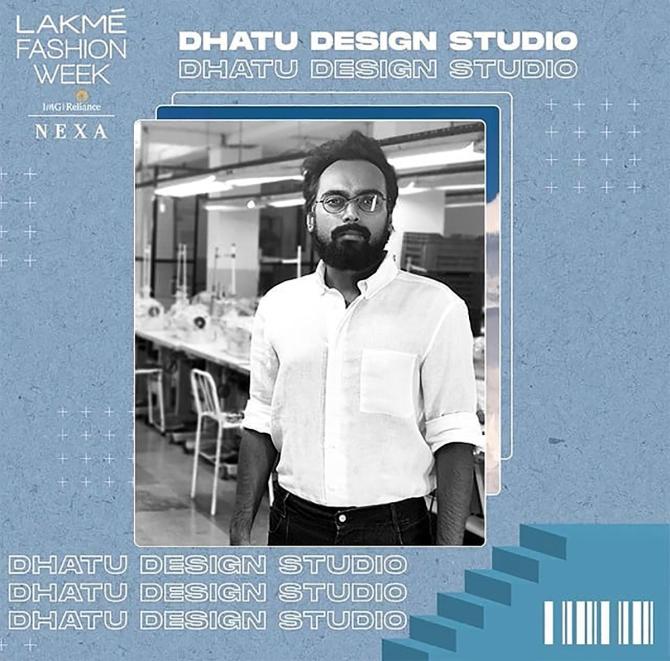 During my college days, I represented NIFT at various platforms.
One experience that is very close to my heart is getting shortlisted as one of the finalists for the WOW (World of Wearable) Art Show in New Zealand.
After the show, the garments I had designed were selected to be displayed at their art museum. This was a great confidence booster for me.
I am inspired by things that surround us, the day-to-day life; it is just a matter of paying attention to the finer details.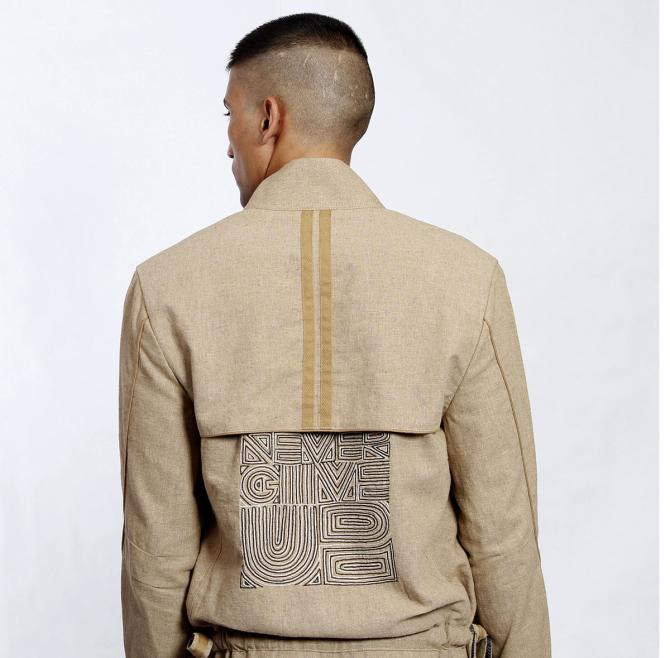 For me fashion is about choice, information, cultural diversity and identity.
I am driven by everything that is wrong in the fashion industry, and my challenge is to be able to consciously develop a label where no one is hurt, with no or minimum impact (to the environment).
Earlier, I used to have an opinion about everyone but, with time, I realised that it takes immense amount of energy and dedication to build a brand.
I humbly respect all the designers and the people involved in the process.
I admire Raghavendra Rathore and Manish Arora.
Internationally, Lee Alexander McQueen, Issey Miyake and Rick Owens are the designers whose work I can relate to.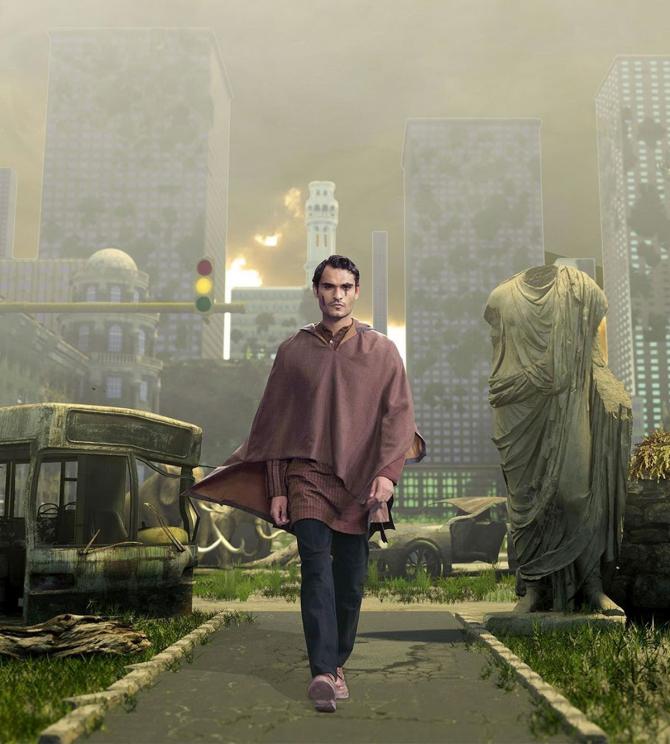 For my collection Dress To Reform, I sourced the fabric from handloom weavers to help support the traditional Indian culture of weaving.
These natural fabrics keep the wearer at ease and provide comfort.
I have used materials which are recyclable, compost friendly and biodegradable.
The process is about quite simply taking from the Earth and putting it back there.
My GenNext collection is about possibilities, solutions and a way of life.
I have considered the entire life cycle of the product, starting from the fabric development stage to the end of use, designing, producing, consuming and living better.
There are many wearable separates in the collection, which are multi-use, multi-functional and adjustable.
The design inspiration comes from the works of modern architect Le Corbusier, his minimal aesthetics and utility-based direction.
The fabric selection this season includes Ahimsa silk, handloom denims and pure hemp.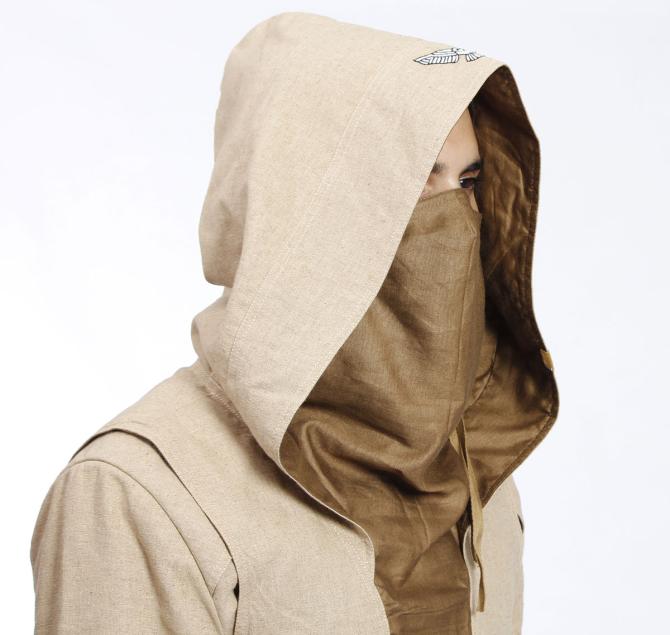 We are a purpose-driven label, and usability and comfort is our top priority.
Since the design process took place during the lockdown, I tried to incorporate protective details within classic silhouettes.
Our handloom denim anorak comes with a convertible mask inspired neckline, the hooded shirts help cover the head and the jumpsuit in itself is a protective silhouette.
I think, during the lockdown, people got good alone time to introspect. I hope everyone incorporates a sustainable work culture and respects the planet and its beings.
Going forward one will see the rise of conscious fashion.
It is one thing to make a product look good and an entirely different ballgame to make it in a good way, a responsible way.