From pizza and burgers, to French fries and pasta, the actor is quite a foodie discovers Rediff.com's Prasanna D Zore.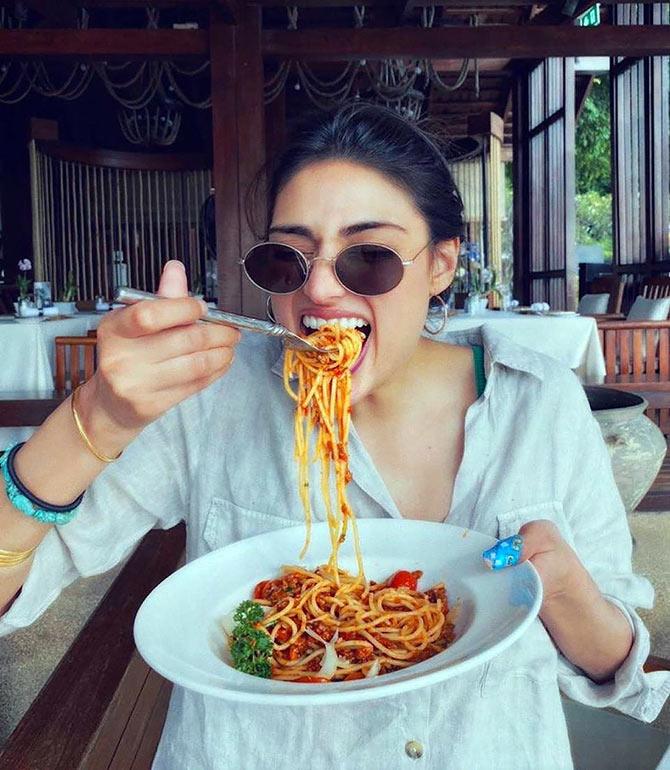 Do you diet?
I really don't diet.
I eat everything and don't believe in diets.
However, I make a conscious effort to be healthy and workout.
I try to workout around four to five times a week.
What do you eat on a cheat day?
French fries, pasta, burgers, pizza... my mouth is watering right now as we speak.
Most fashionable Indian celebrity
Rekhaji! She is so elegant.
I love how she wears white and makes it look so ethereal every single time.
It can be a plain cotton sari or a beautiful a kanjeevaram one.
She looks beautiful in everything she wears.
If given a choice, how would you style Rekha?
I'd just make her wear a white-and-gold kanjeevaram sari, and stick to her signature red lips and beautiful, ornate jewellery.
She doesn't need anybody (to style saris for her). She is a style icon.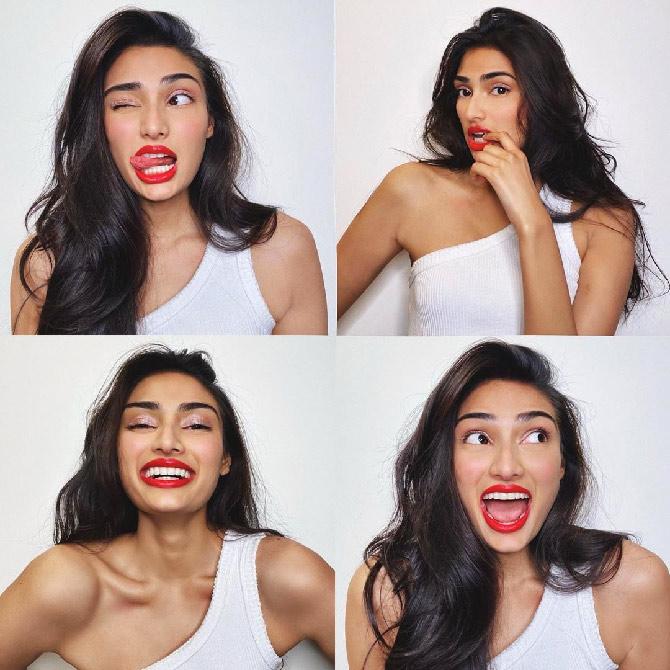 Fashion tips
Keep it simple. Less is more.
Don't think about fashion too much.
It should be something you should have fun with.
Personal style
I am very moody. When I'm at home, I wear track pants and hoodies. That's my go to comfort clothing.
Favourite designer
There're so many new designers. Currently, it is Mrunalini Rao.
Watch the entire Athiya Shetty video here. Video by Afsar Dayatar/Rediff.com