The show that began with a bang, literally! :-)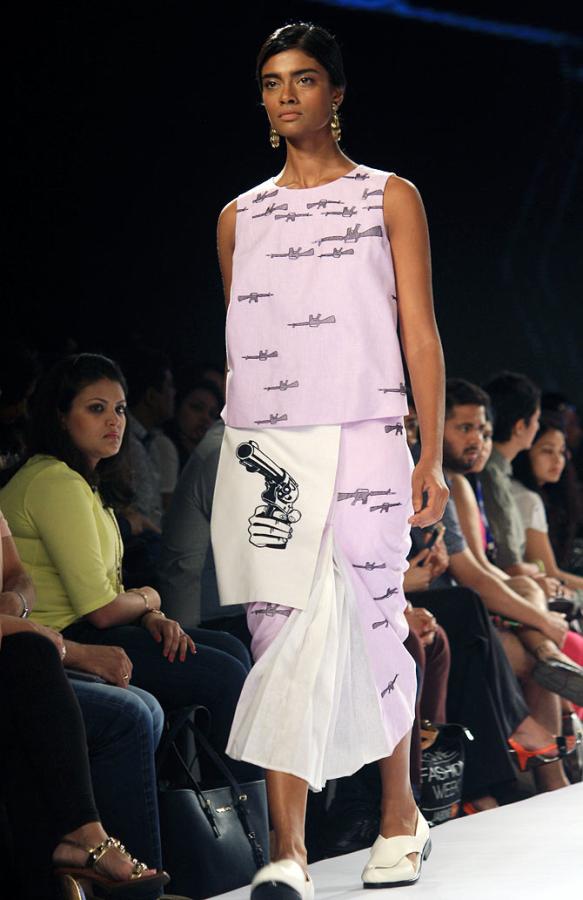 Munkee.See.Munkee.Doo's latest line made a statement. Or at least attempted to.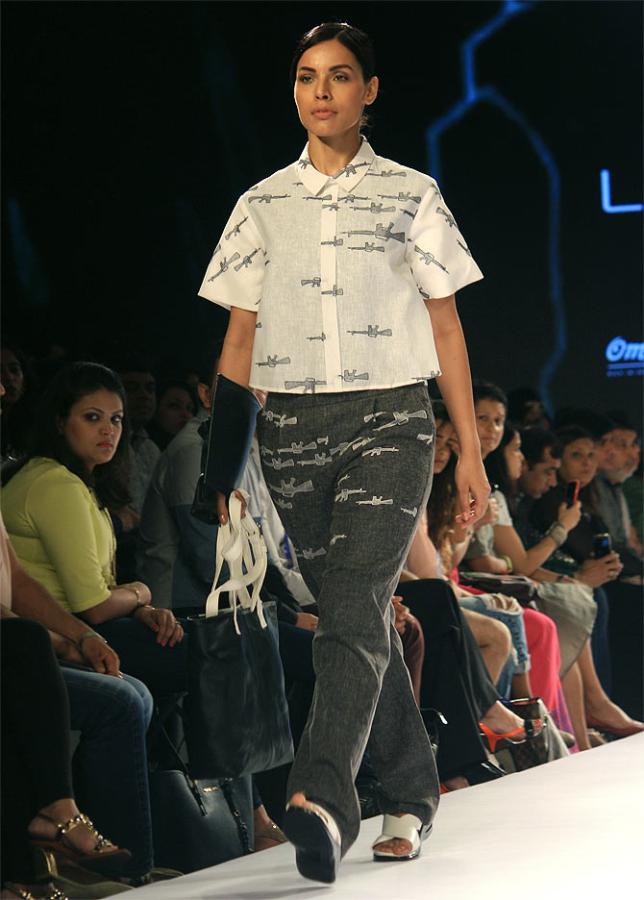 Motifs of guns and other weapons appeared prominently on their garments that ranged from a plain shirt and trousers to jumpsuits and dresses.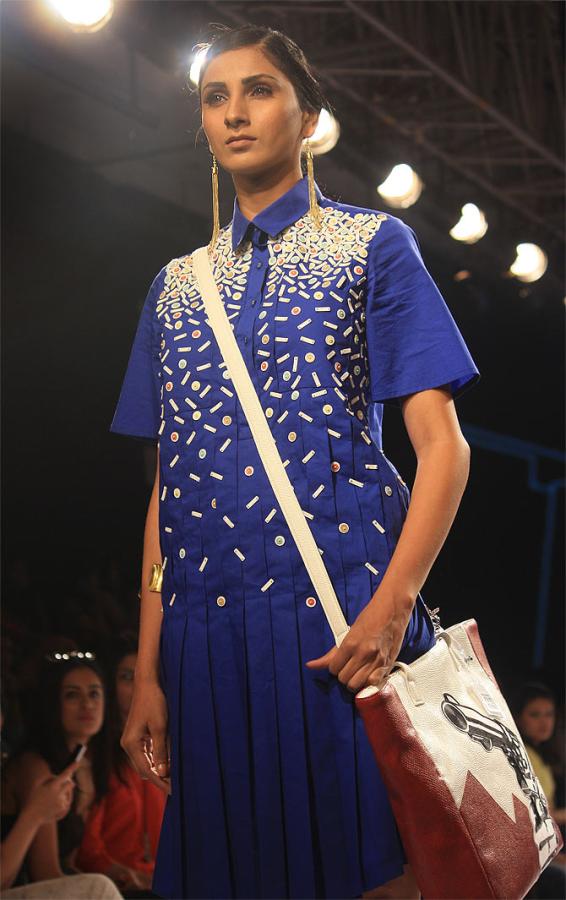 If they didn't have guns on their garments, they ensured there was one on the bag :-P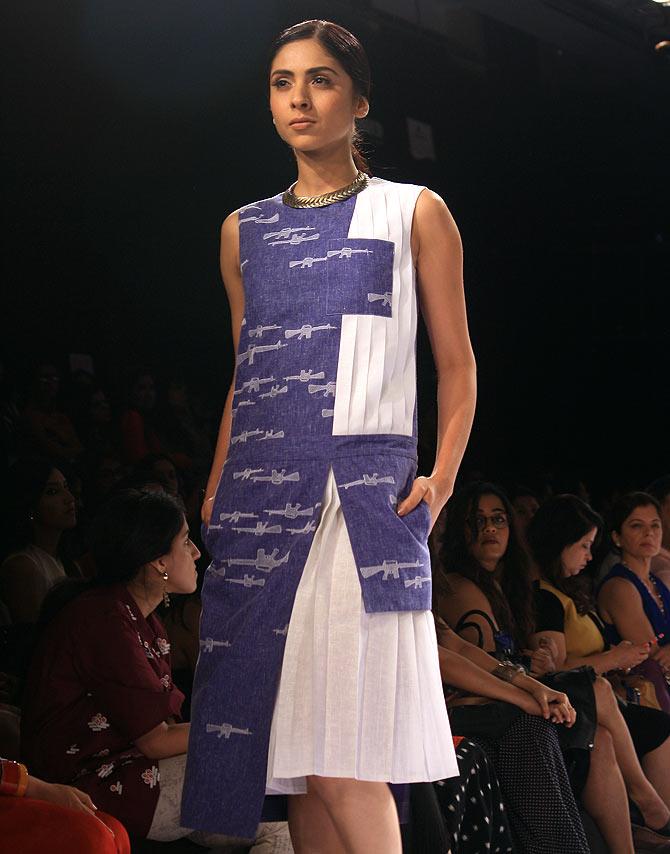 Playing with cottons and shades of blue, mint, lavender and charcoal but inspired by the work of digital artist Hsiao-Ron Cheng, the designer duo presented a line that comprised everything from dresses to jumpsuits and blouses.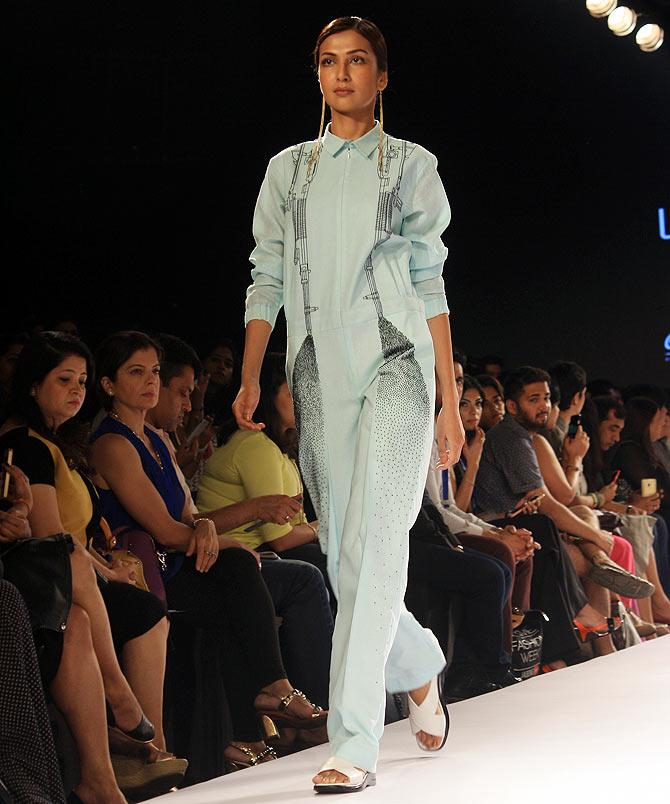 Jumpsuit has always been our favourite garment and the guns only seem to make it look mean and cute at the same time, don't you think?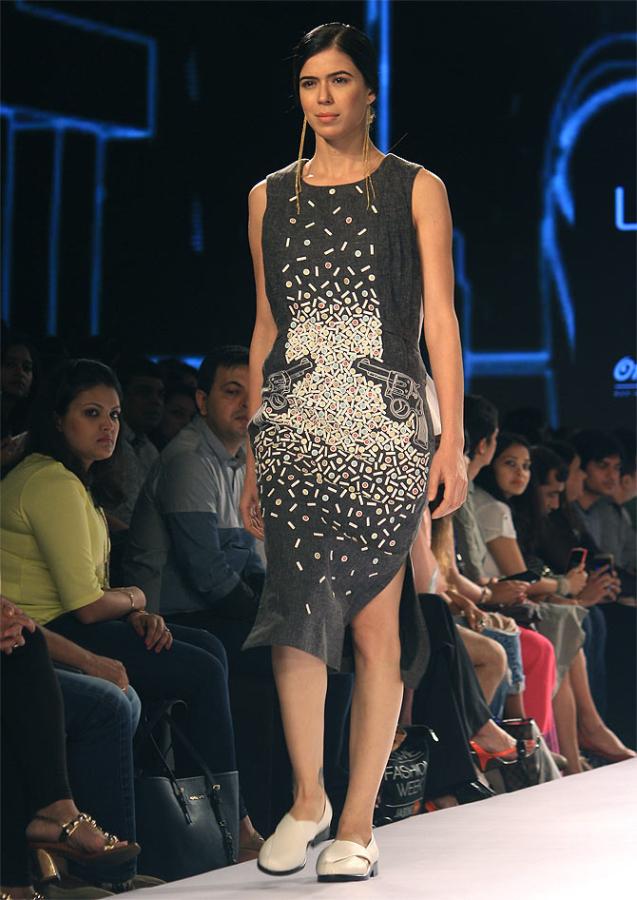 While we are not very big supporters of guns, we certainly don't mind them on our dresses! :-)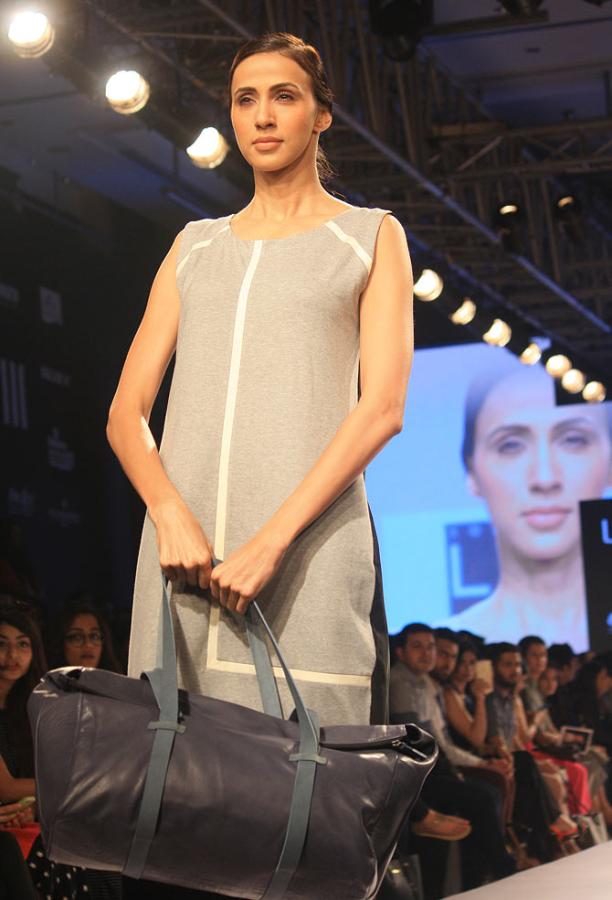 Square Loop showcased something we have always loved -- bags!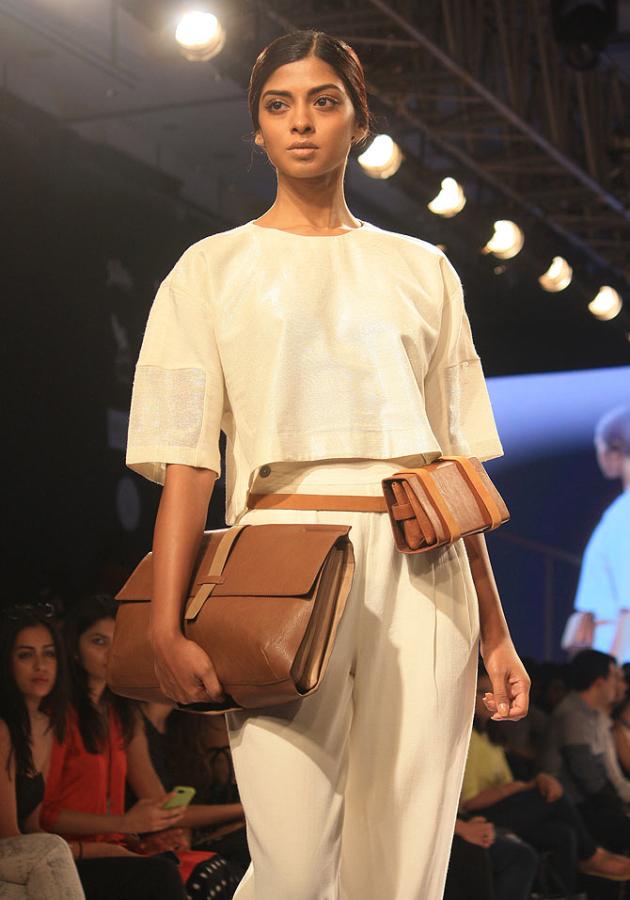 From file folders to waist pouches...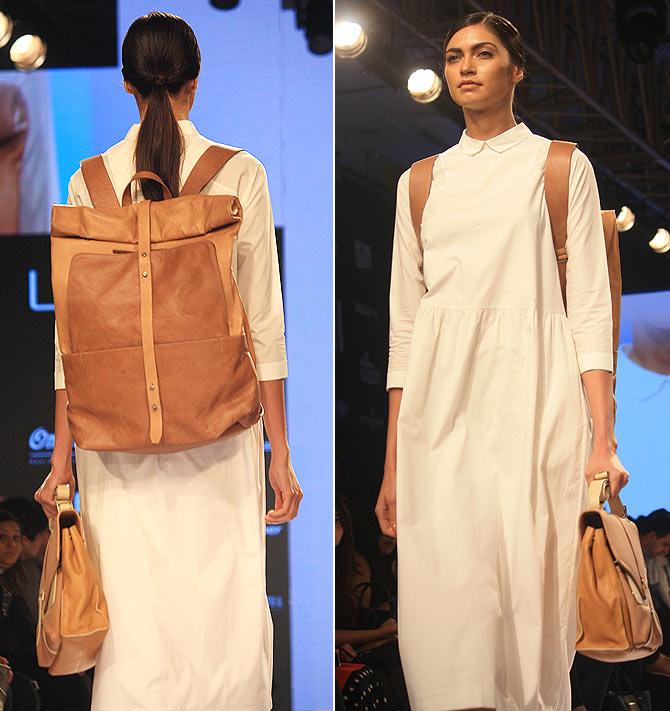 And backpacks to handbags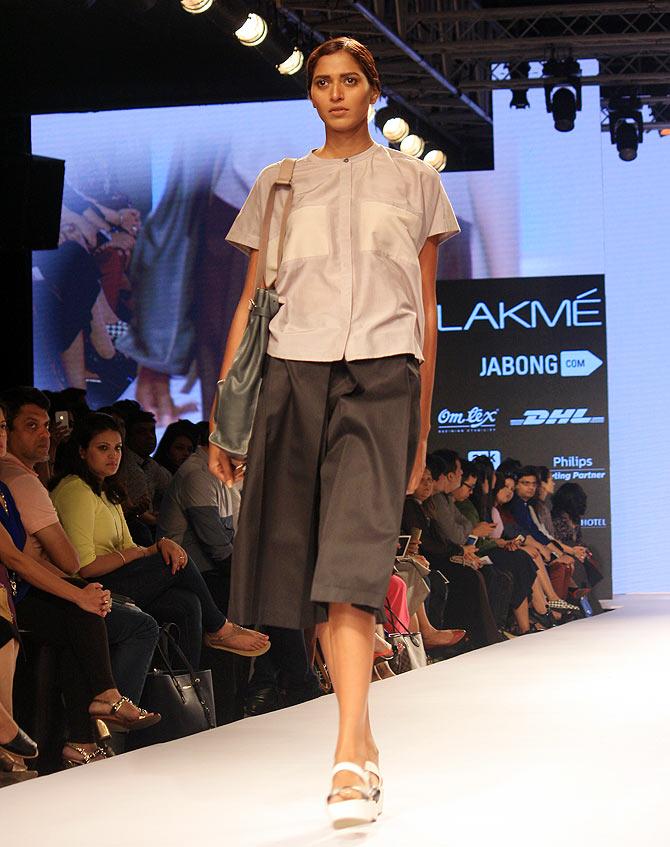 Square Loop had em all...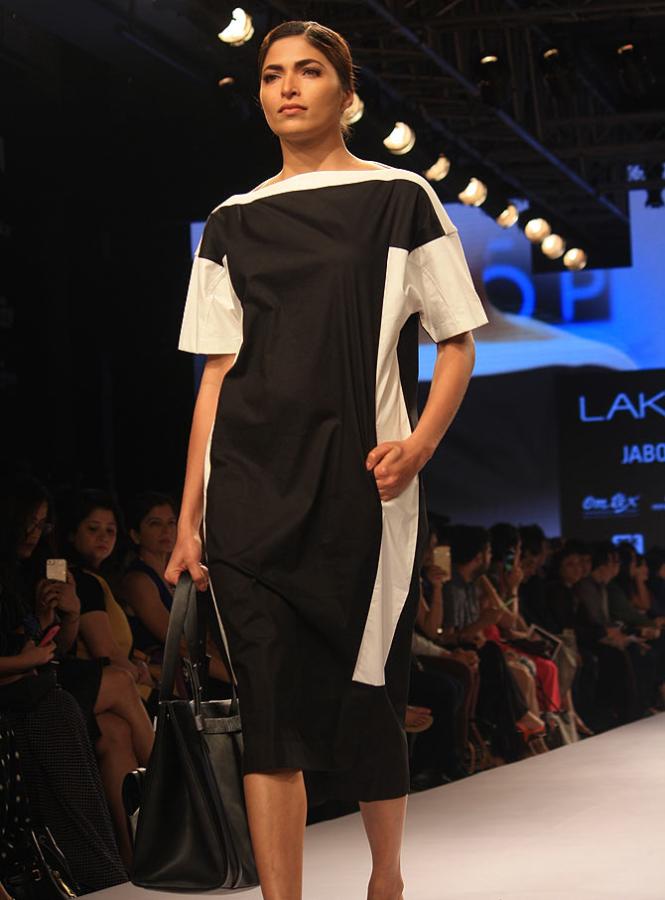 So you can step out in style. And carry your world with you! :-P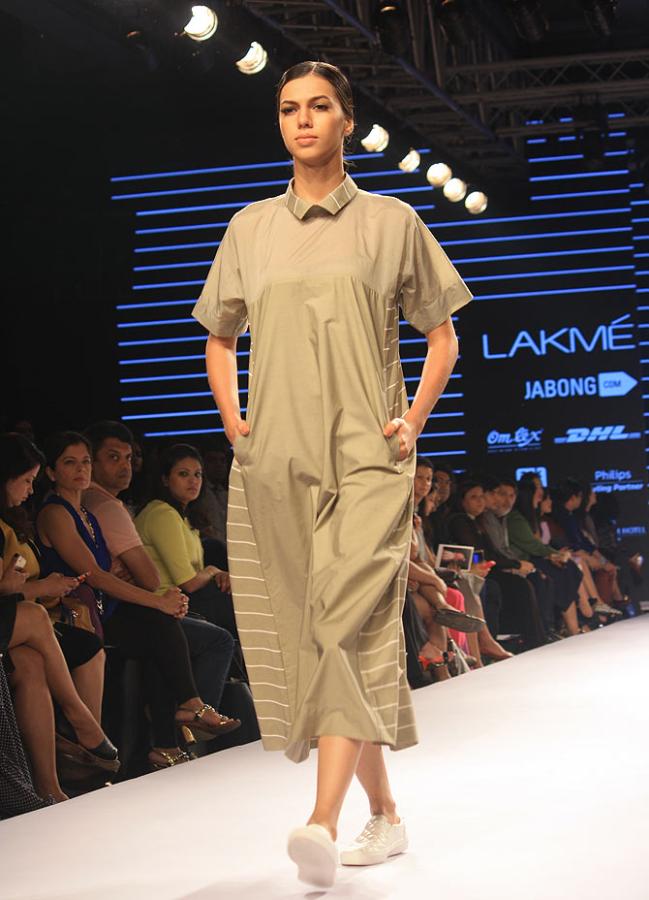 Then there were print and embroidery-free designs by Lovebirds.
Minimal layering but oversized silhouettes defined the collection that we quite simply loved.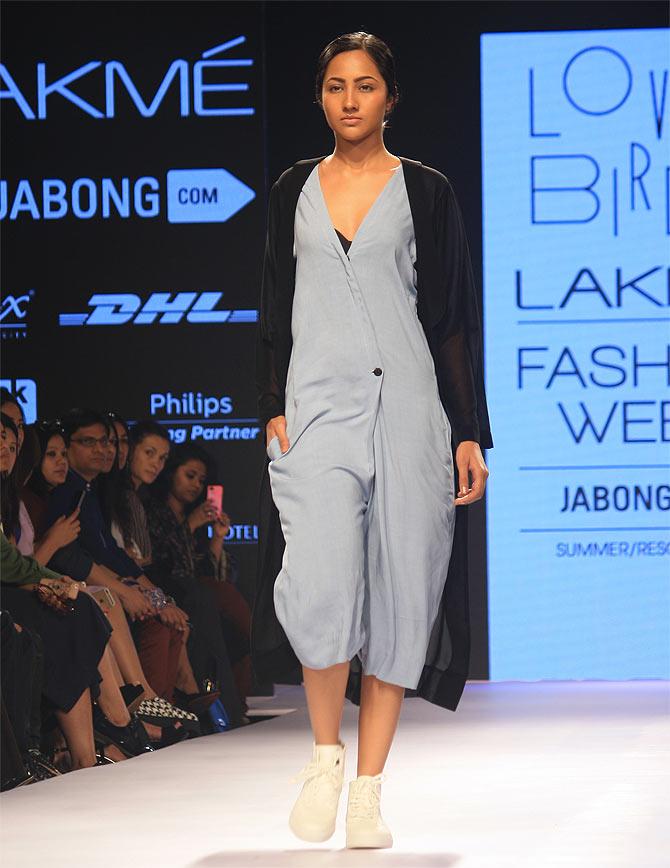 Cotton was the base fabric for this minimalistic line and the silhouettes were ideal for Indian summers.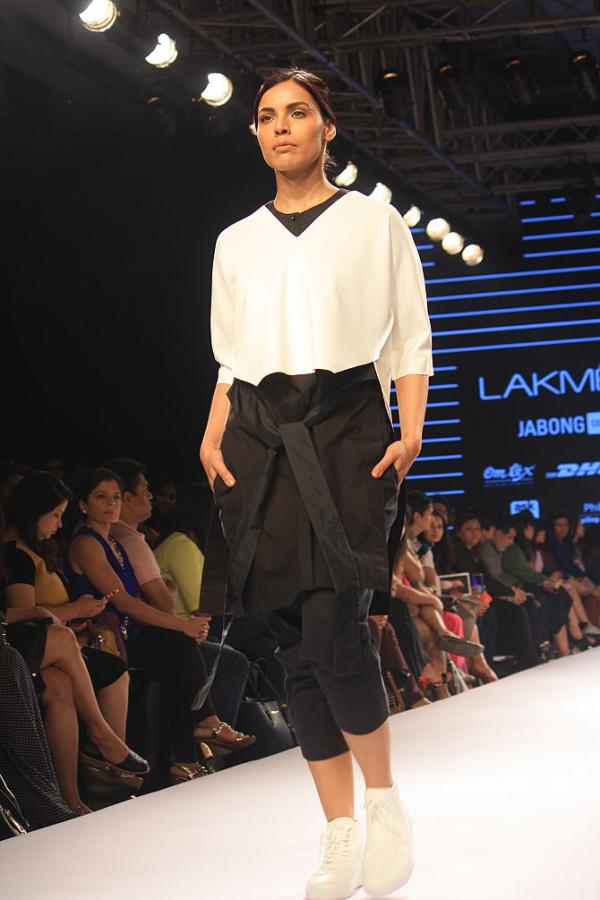 Gone were the traditional bright colours of summer as the line largely used whites and blacks and greys and cobalt blues and eventually just a hint of orange.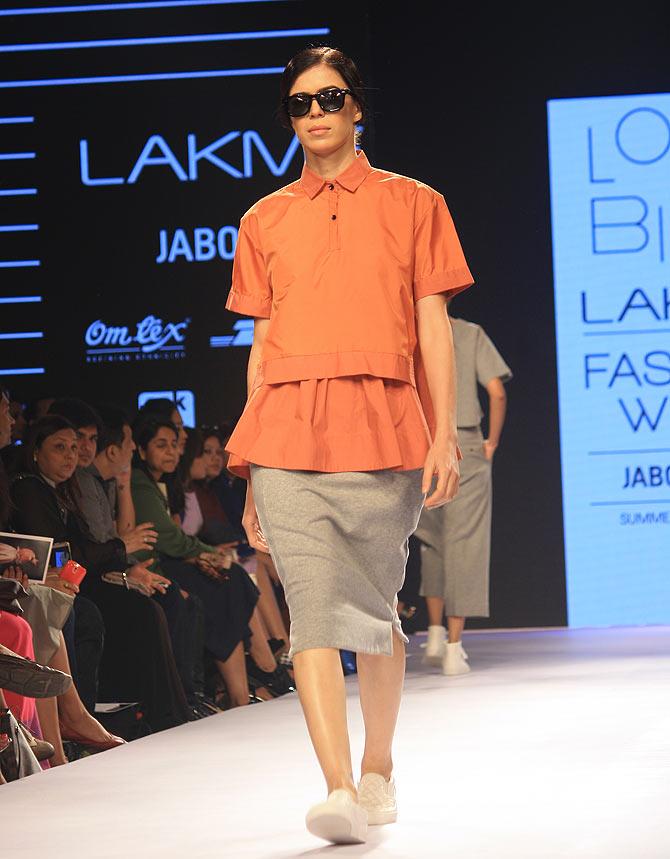 We particularly liked this orange layered top teamed with a grey pencil skirt and are heading to the store already!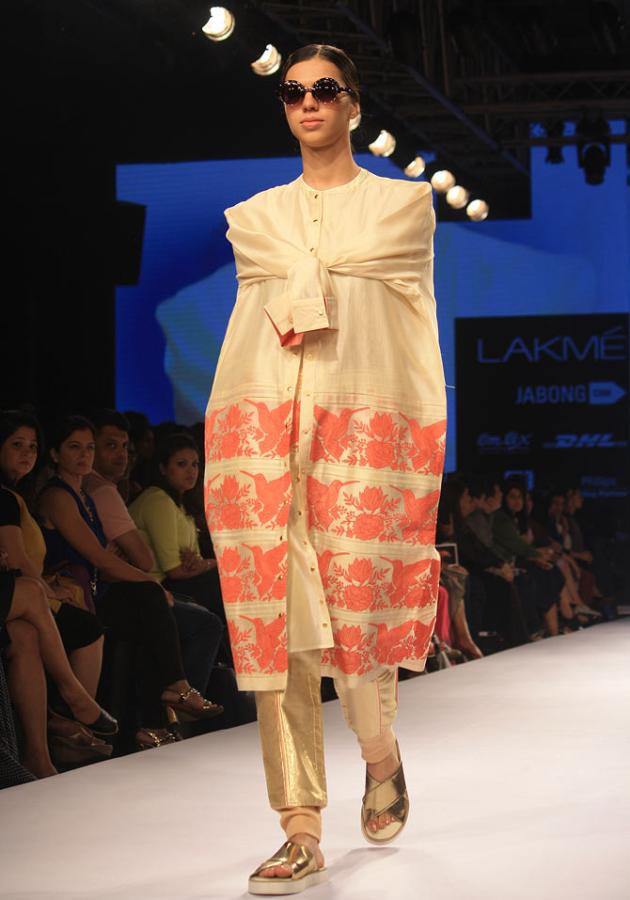 Aiman Agha and Armaan Randhawa opted for pastels and gold in their summer-resort line.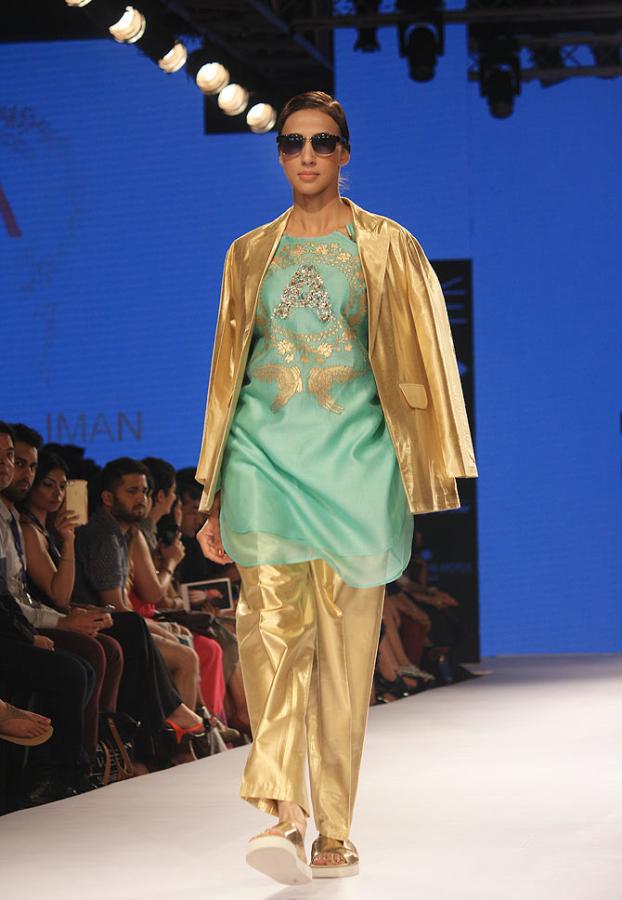 Presenting a stunningly feminine line, the designers teamed shades of powder pink, coral, mint with metallic green and gold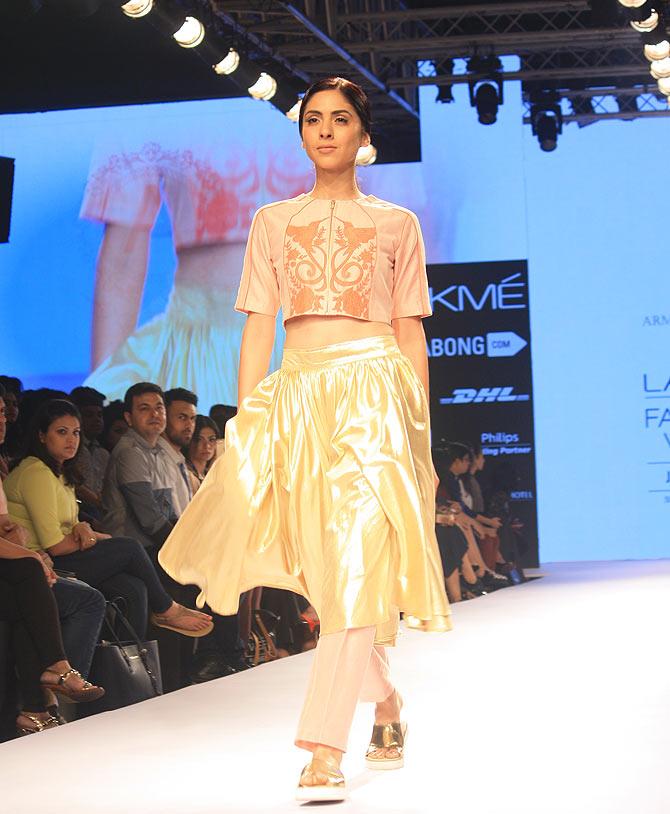 The silhouettes were boxy and the embellishments were elaborate.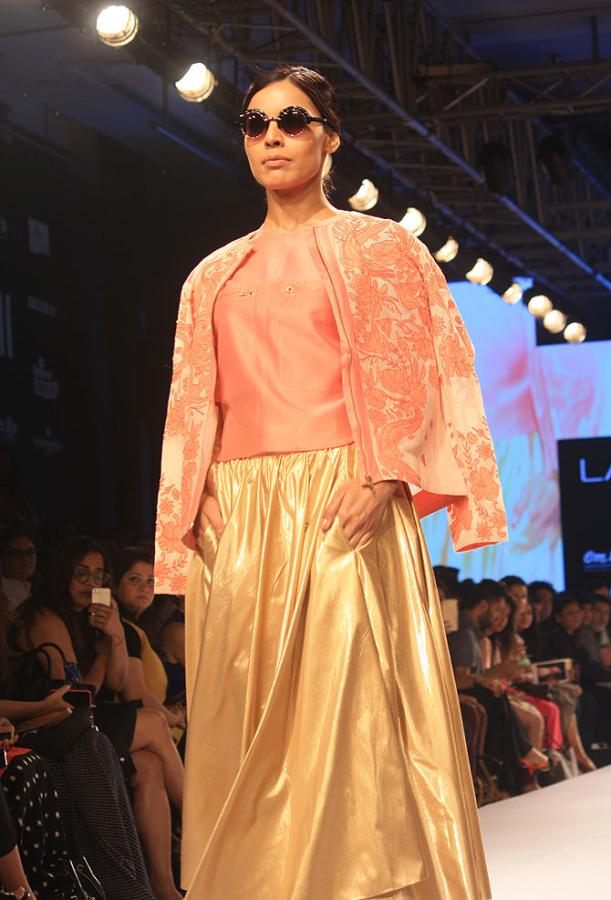 These may not exactly be the kind of designs you'd like to wear to work or for an important meeting but think summer wedding and you have a perfect fit!
Photographs: Uday Kuckian/Rediff.com
DON'T MISS: Lakme Fashion Week Special Coverage