Anjana Sukhani looked pretty as a petal walking for Parul Bhargava at Lakme Fashion Week.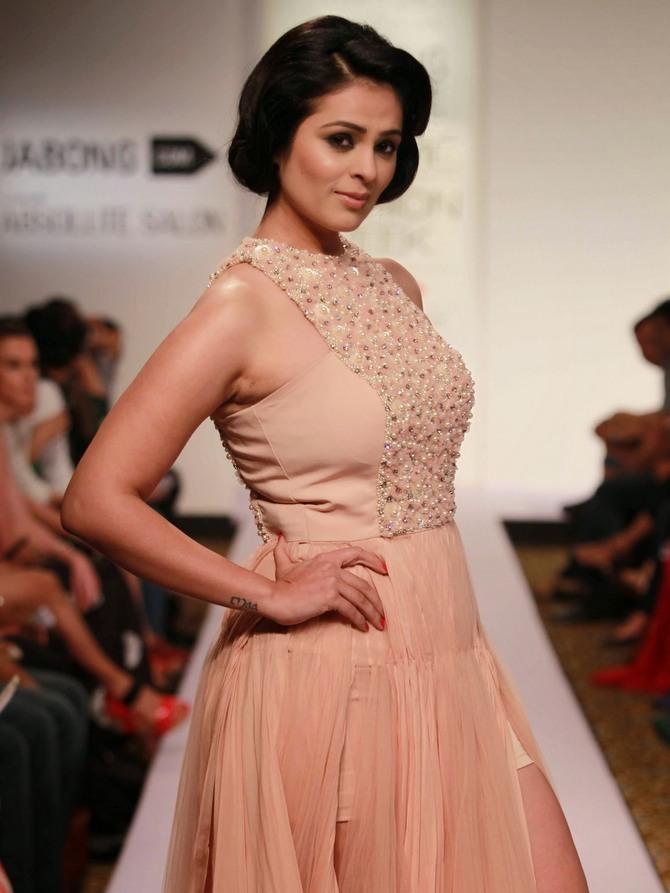 She was a model once and she's now an actress.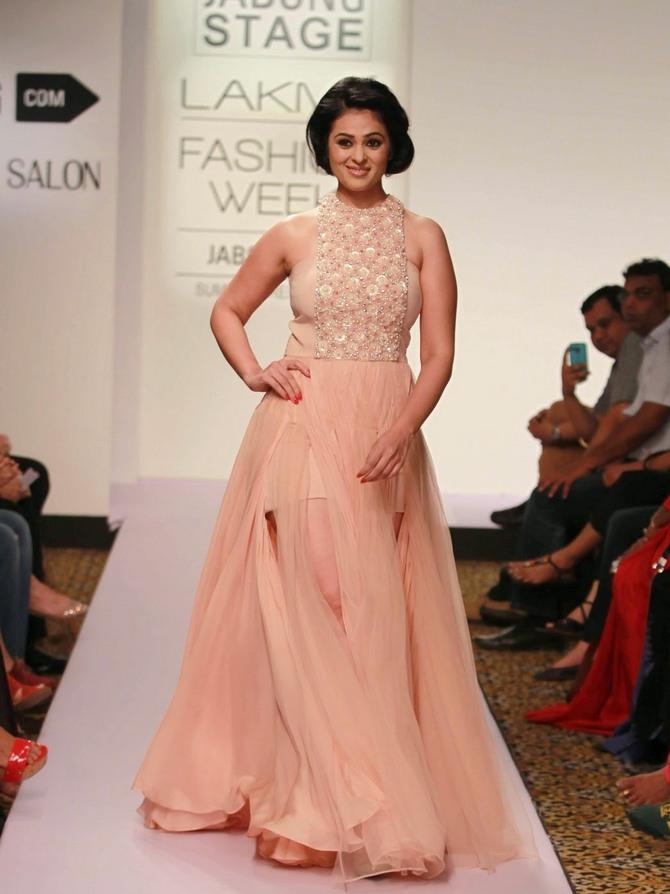 And it's quite a pity that we don't see as much of Anjana Sukhani as we would like.
So we were glad when we saw her on the runway for designer Parul Bhargava on Day Four of Lakme Fashion Week.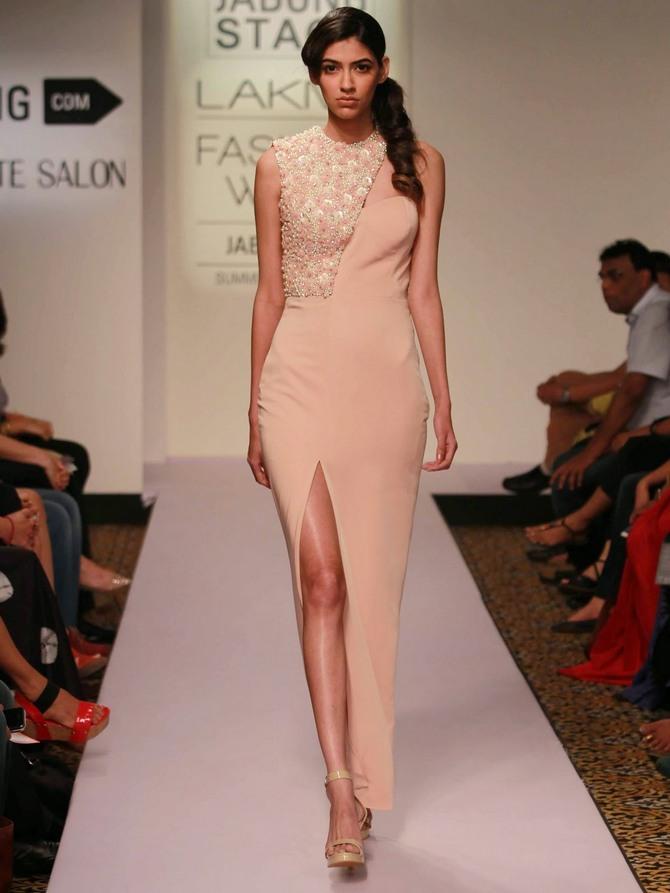 Parul Bhargava's collection was called Midnight in Paris.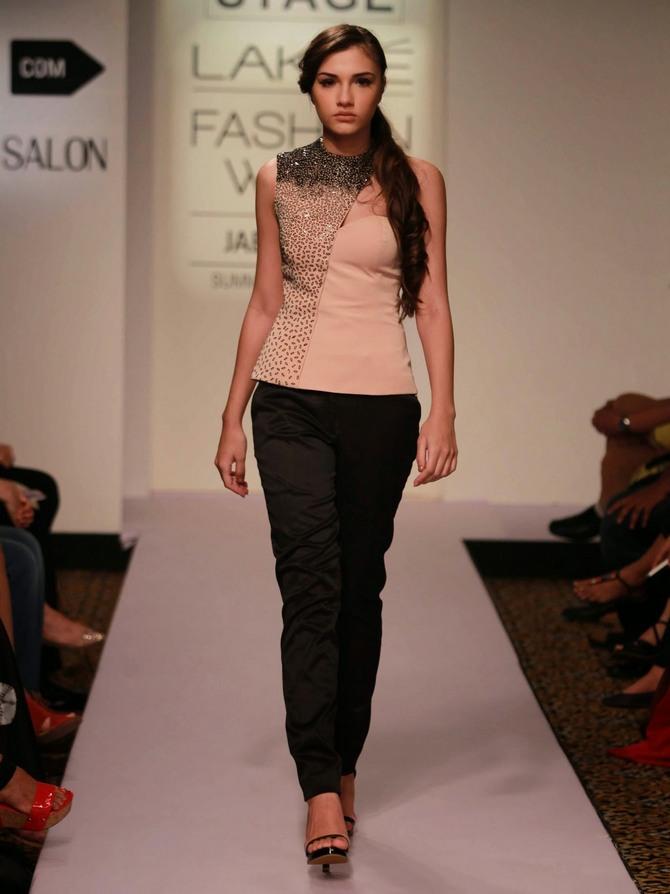 And she was inspired by the water lilies series of paintings by the impressionist Claude Monet.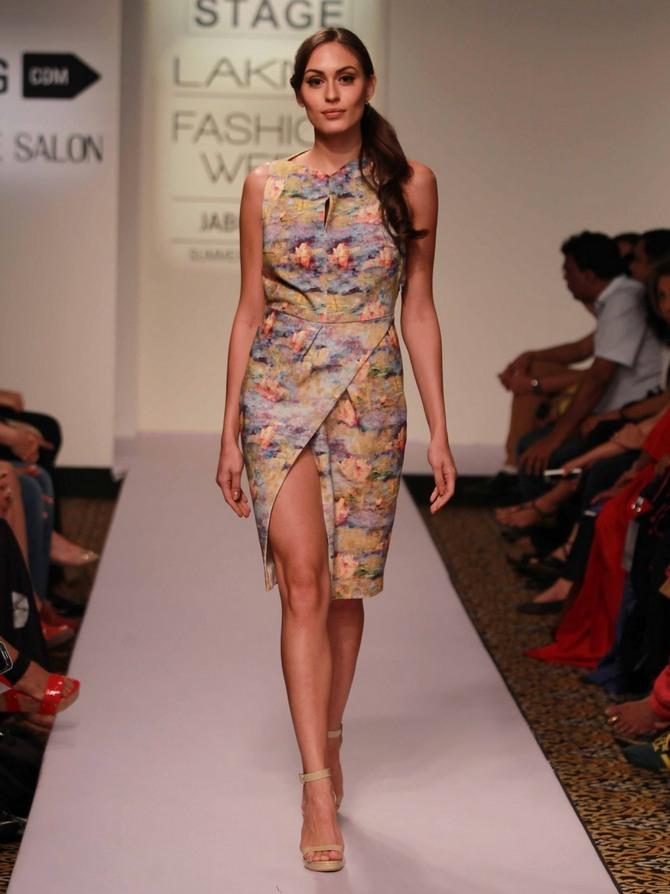 Bhargava wove in the water lily Nymphaea, which dazzled on the canvas, into this collection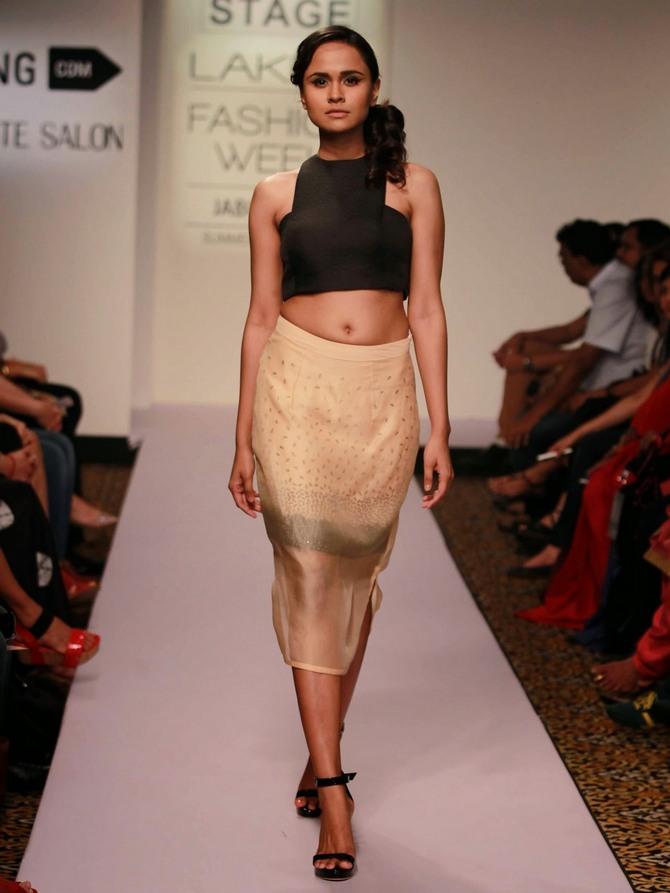 The line spelt old school glamour of the '50s and '60s.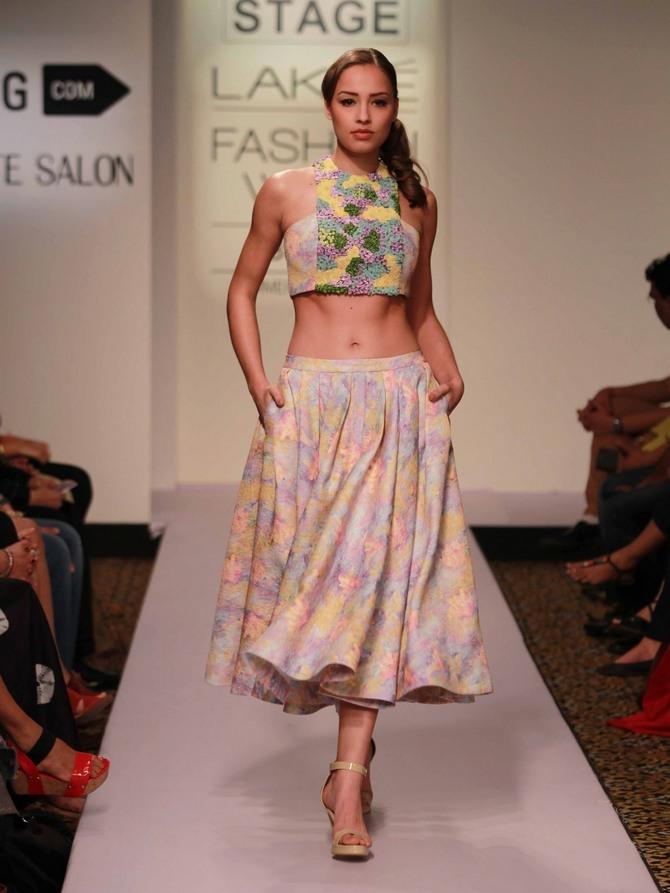 And also sought to interpret Monet's masterpiece that crafted the impressionist movement.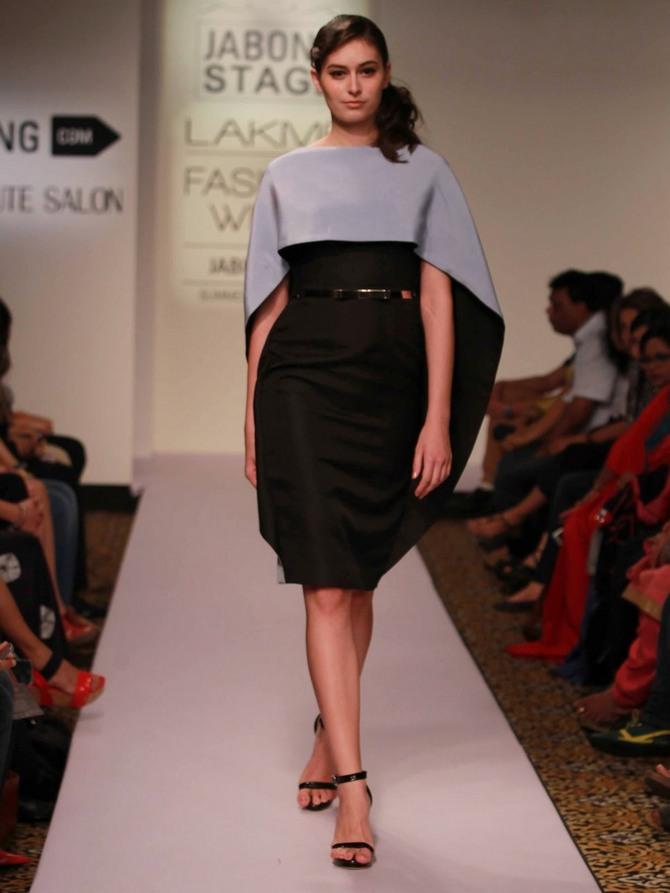 The line also featured two-toned designs.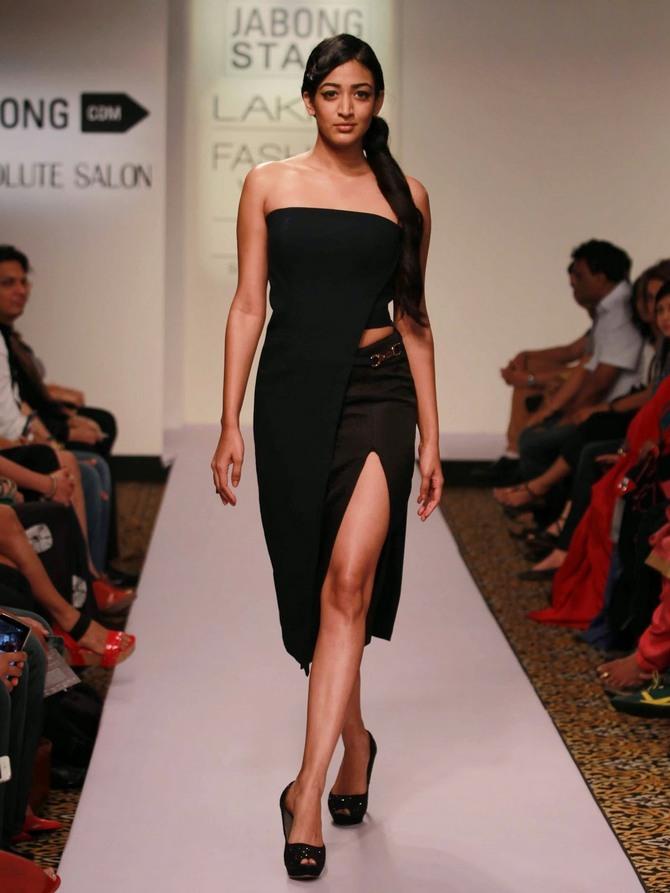 And dramatic cuts in the colour of the night.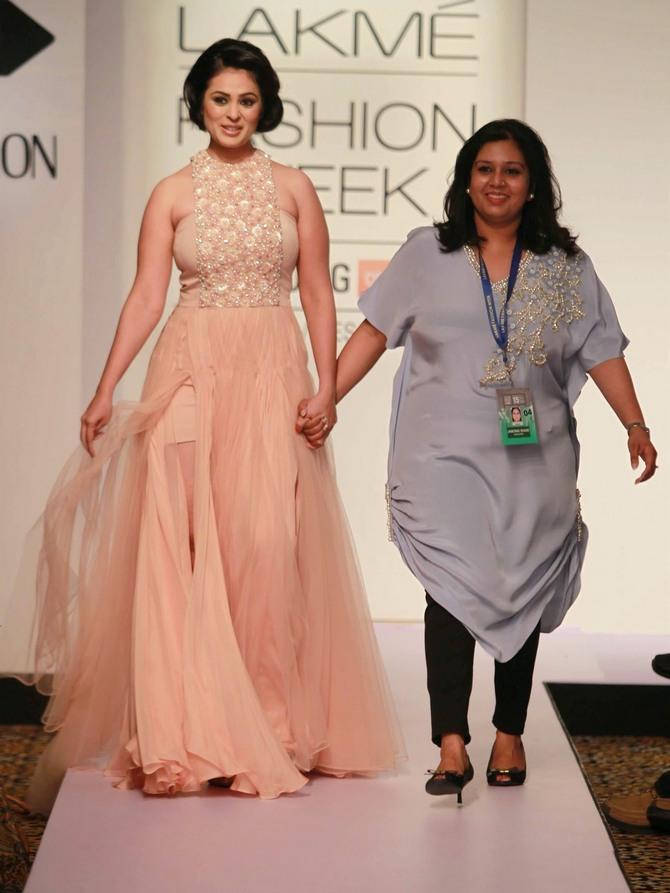 Anjana Sukhani, though, was the star of the show.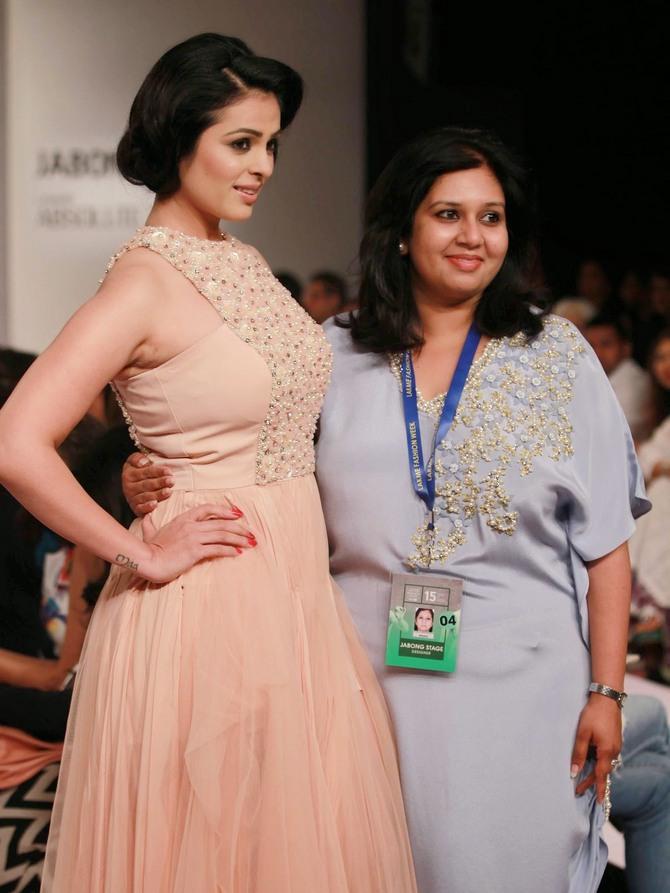 And she took a well-deserved bow with designer Parul Bhargava.
Photographs: Courtesy Lakme Fashion Week
DON'T MISS: Lakme Fashion Week Special Coverage