What exactly happens backstage at a fashion week? Hitesh Harisinghani/Rediff.com lets his camera do the talking.
When they glide onto on the ramp, each model is grace and elegance personified.
But, just before a show begins and the spotlight turns on the models, here's what happens.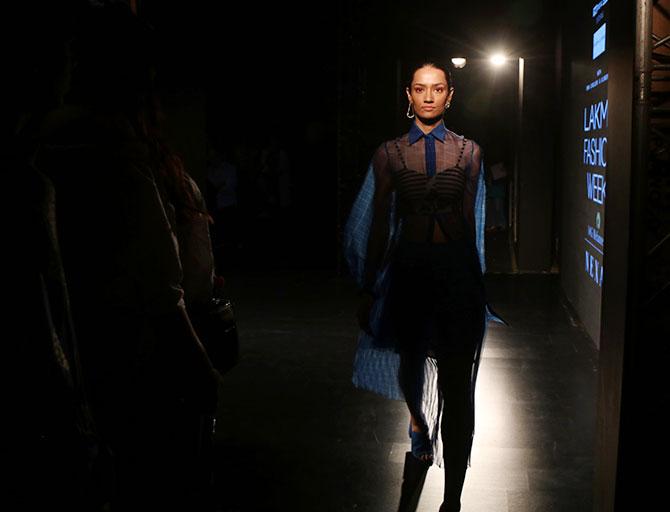 A model heads back to the green room for her next change.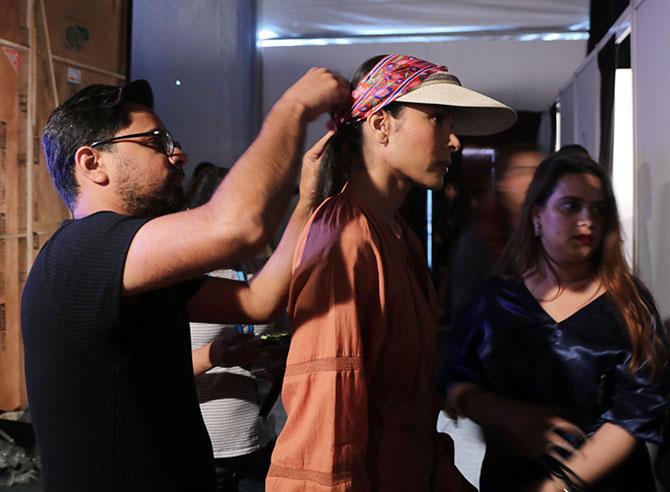 A last minute fix-up before Hemangi Parte hits the ramp.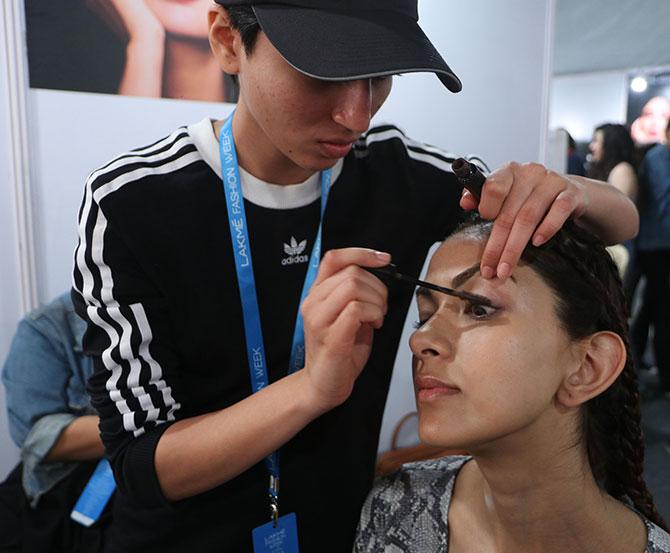 Rhea Sukheja waits patiently as she gets her make-up done.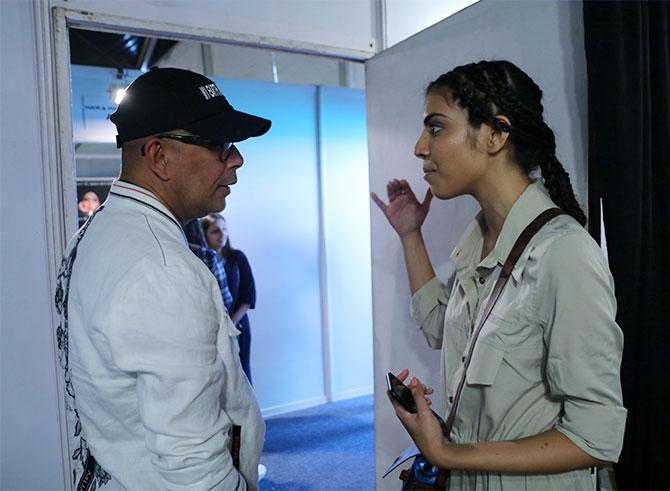 Arshia Ahuja, deep in conversation with designer Narendra Kumar.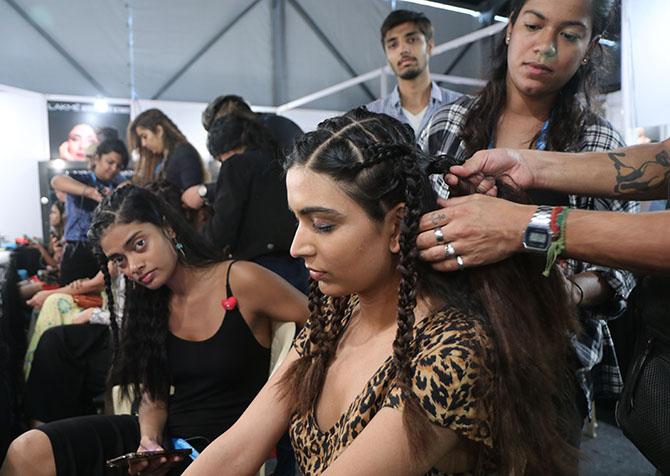 A model gets her hair done while Archana Kumar (right) looks on.
Summer Jacobs poses for the camera after HMU (that's hair and make-up for the uninitiated).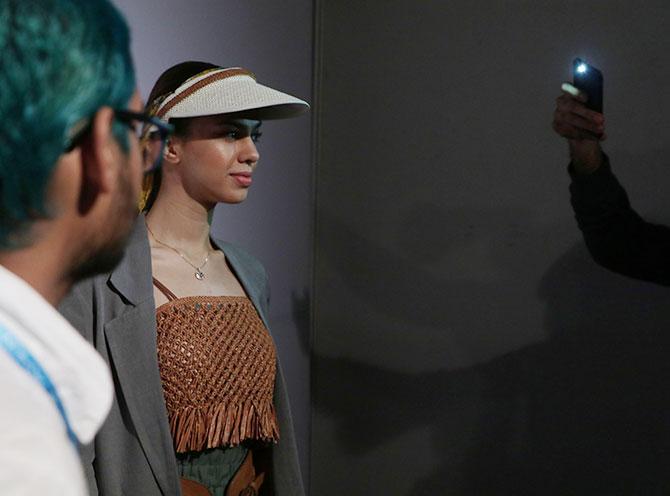 Anita Raj takes a quick picture before beginning her walk.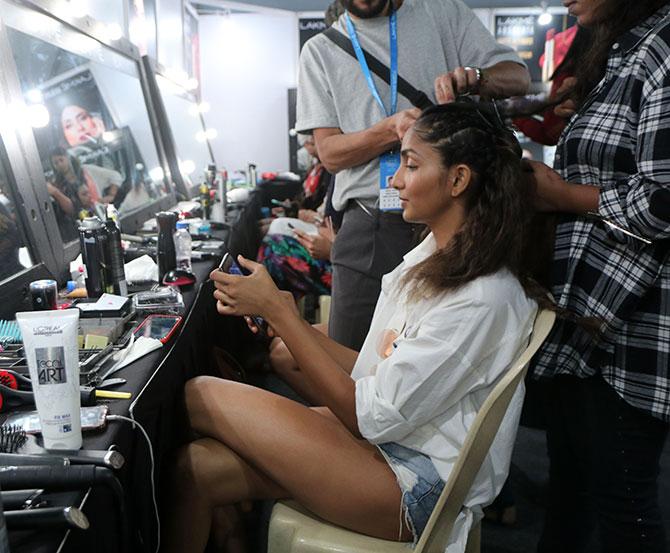 Letting the experts do their job, Aishwarya Sushmita uses her time to scroll through social networking websites.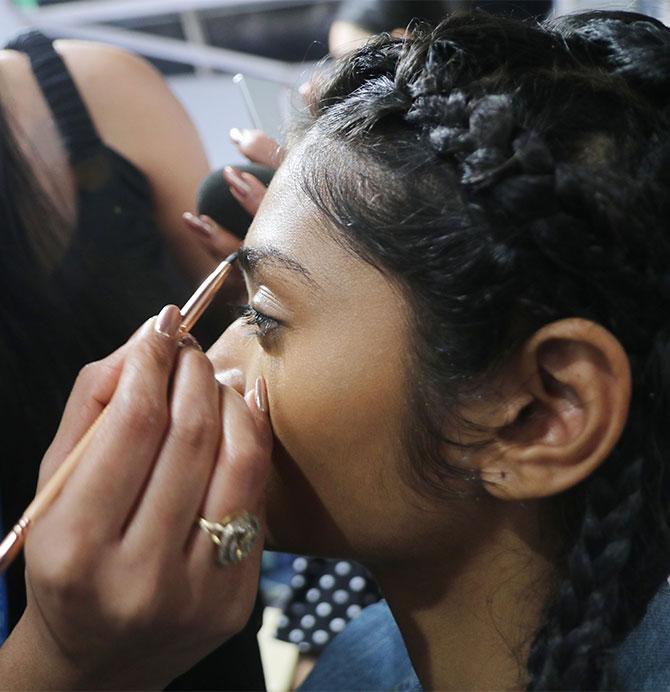 Scarlett Rafael, up close!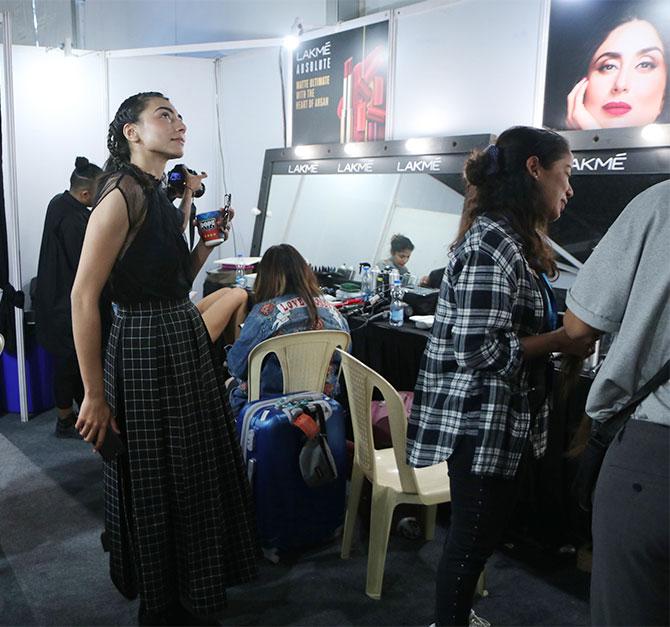 Shweta Raj -- who took the time to capture her day for you -- goofs around before getting into WORKMODE.