Remember the egg that broke the Internet and Kylie Jenner's record for maximum likes on Instagram?
Meet the Indian origin marketing guru who made it a celebrity.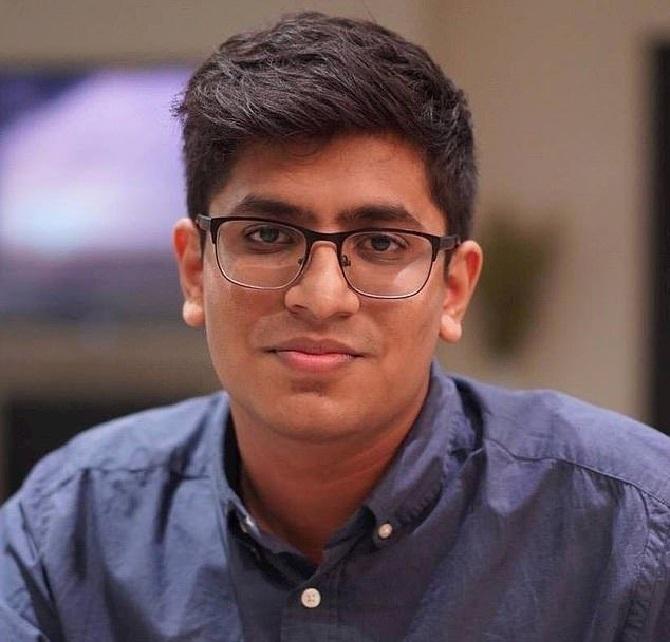 Even if you are not on social media, you may have read about how a picture of a brown egg broke the Internet last week.
The photograph posted by the account @world_record_egg on January 4 has 49.5 million likes (as of January 20) and is the most liked Instagram posts of all time.
Well, the Internet has now found the man behind the successful social media campaign.
US-based Ishan Goel, 19 was part of the team that made the egg an overnight sensation.
How he did it
The Indian origin founder of Goel Strategies revealed how he and his team worked on the campaign.
There are two core reasons that this post took off. The first is that the internet fell in love with the idea of using a crowdsourced approach to be able to have a touchpoint to a celebrity that could potentially influence that celebrity's actions or, at the very least, garner a response from them. The second is that the internet quickly began to see it as a challenge, which inspired people to invest their time and energy into helping drive the post into a frenzy," the marketing whiz told TooFab.com.
'I worked to garner attention for the page on Reddit, reached out to media really early on, and told all of the celebrities and influencers in my network to help push it,' the marketing whiz told Daily Mail's Femail team.
'I would like to give all credit to the chicken who laid this egg. They were the spark. I was the gasoline,' he told the online website.
The photograph that became viral is a stock image of an egg, originally photographed by Sergey Platonov.
What's the egg's secret?
Ishan also revealed his understanding of why he thought the egg succeeded in spiking the interest of social media.
'The egg isn't a person, it represents something bigger.'
'The idea that an inanimate object can connect so many people is a testament to the fact that people love to root for the underdog,' he said.
Who is Ishan Goel?
It wouldn't be wrong to call him a prodigy.
At 13, he chose to become an entrepreneur when he raised maximum money for 'Hoops for Heart' his school's American Heart Association program.
He was 14 when he launched Goel Stragies, his own marketing firm.
At 15, he walked up to billionaire Mark Cuban and pitched an idea. The rest, we know is history!