Rajesh Alva takes you through the vital monsoon checklist for your two wheeler.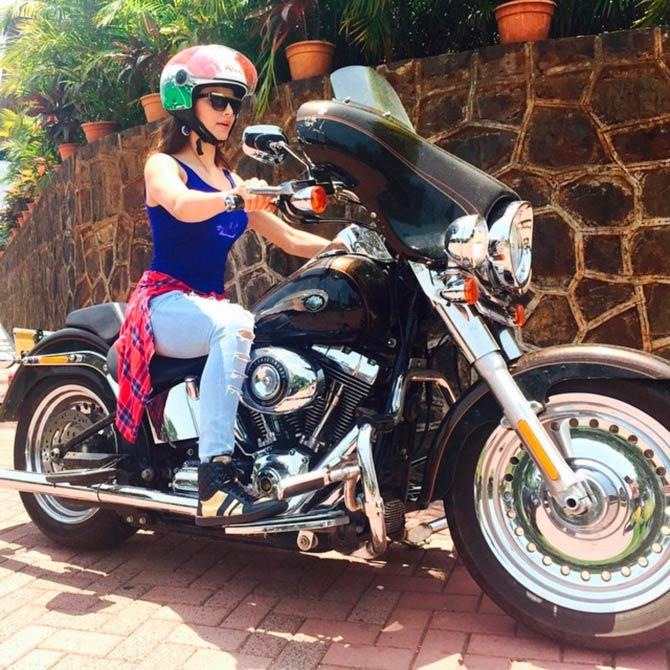 The monsoons have begun their yearly sojourn in India and it's time to get your two-wheeler in shape. The last thing you would want is to skid during a ride or find yourself grappling with a broken-down bike in the midst of a furious downpour.
Some bikers love the challenge of riding their machine in the rains. For others, it is a necessity that facilitates their daily commute.
Whatever the reason, riders need to be extra careful during the rainy season.
The biggest reason for accidents during the rains is the fact that riders tend to lock their brakes on a wet road.
The best precaution would be to avoid riding a bike during the first few rains of the season as the water mixes with the oil and dust on the road after a hot, dry summer.
It is always better to take out your bike after the first heavy rainfall.
Here are a few tips to ensure your bike remains a smooth ride during the monsoons.
1. Are the brakes good?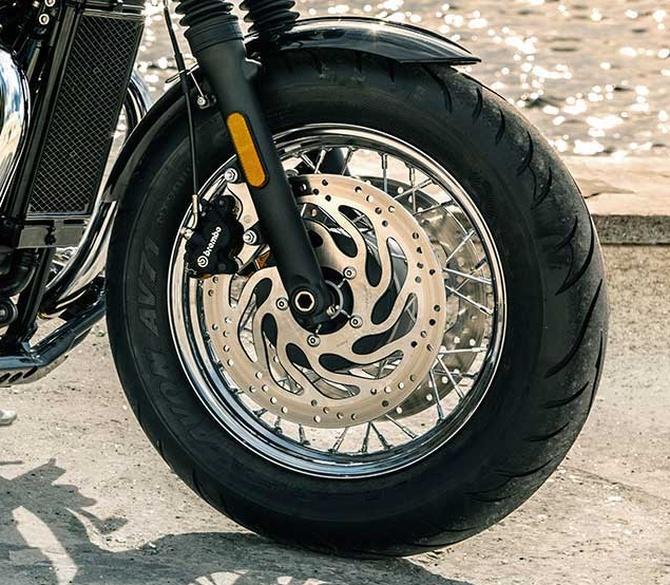 Photograph: Kind courtesy Triumph Motorcycles
Worn out pads and liners can reduce the braking efficiency, especially on a wet road, so it's important to check your bike's brake pads and replace them if damaged.
The brake liners should be cleaned at regular intervals.
Brake oil must be checked and maintained at the required level.
Irrespective of the Anti-lock Braking System, brakes should be applied gradually as you never know when the road may turn slippery and your tyres lose traction.
Avoid riding at a higher speed especially if the road has curves.
2. And the tyres?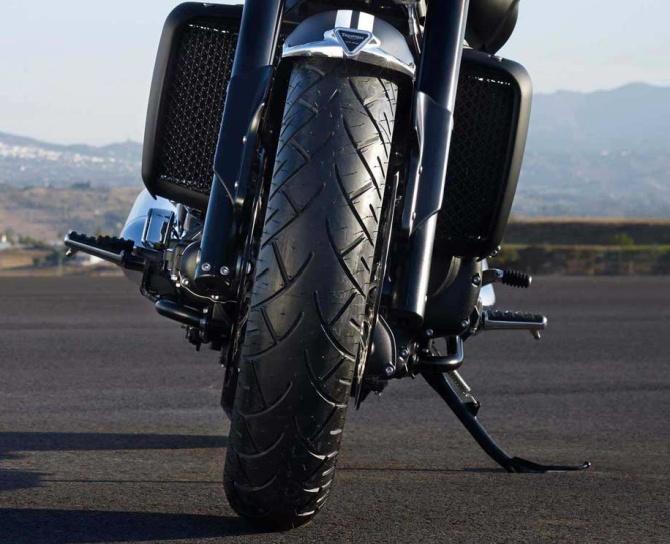 Photograph: Kind courtesy Triumph Motorcycles
A good set of tyres means that your bike has a good grip even on slippery roads.
Check your tyres thoroughly before the rains begin.
Replace any tyre that is worn out or is developing cuts.
Insert a ruler or coin into the treads to check their depth.
The tyre treads should have a depth of 2-3 millimetres in order to provide a good grip on wet roads.
Ensure that a good amount of treads are present on the side of the tyre as well.
Check the tyre pressure at regular intervals. For a better grip, keep the tyre pressure 2-3 psi below the required level.
3. Is that headlight bright?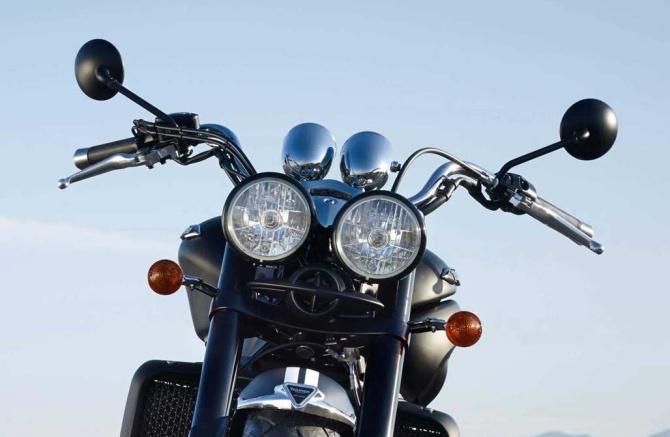 Photograph: Kind courtesy Triumph Motorcycles
During the monsoon season, visibility is usually low.
Check whether your headlight is working properly,
Use reflective stickers on the bike, so others can notice your presence from a distance.
4. Service, please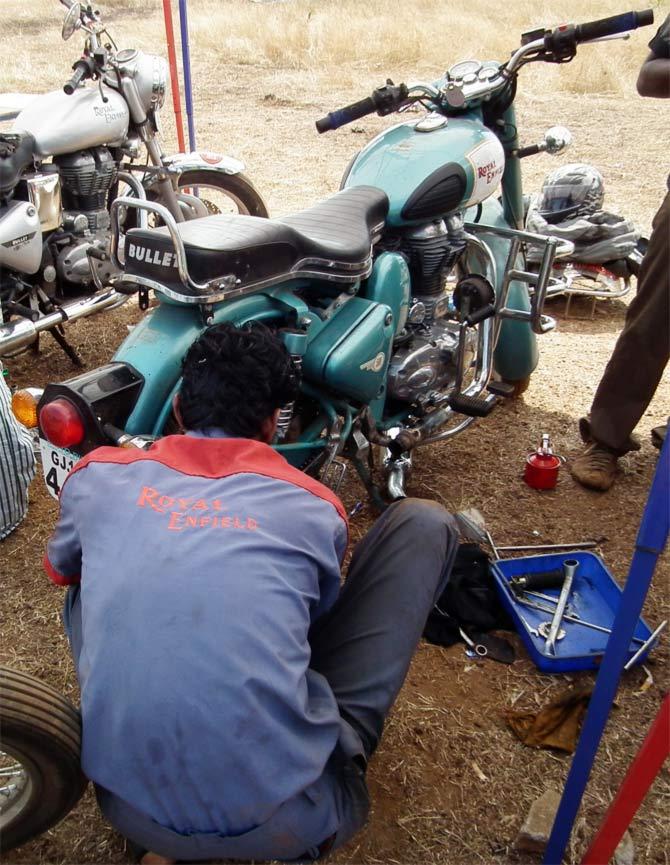 Photograph: Akhtar Shaikh
Get your bike serviced from an authorised service centre, as per the periodic intervals mentioned in your vehicle service booklet.
Visually inspect your bike once a week for any damages or oil leaks from the brakes or the engine.
5. Lubricate those chains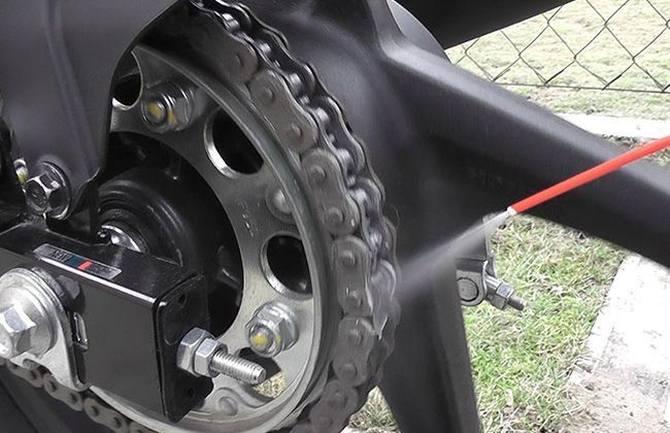 Photograph: Kind courtesy Triumph Motorcycles
Nowadays, most automobile companies opt not to give a full chain cover.
Instead, most bikes have a fancy compact chain guard whose only purpose is to look good.
Each rainy drive results in mud accumulating on the drive chain which is why, in this season particularly, it needs to be cleaned and lubricated at regular interval.
6. Of electrical wiring and circuits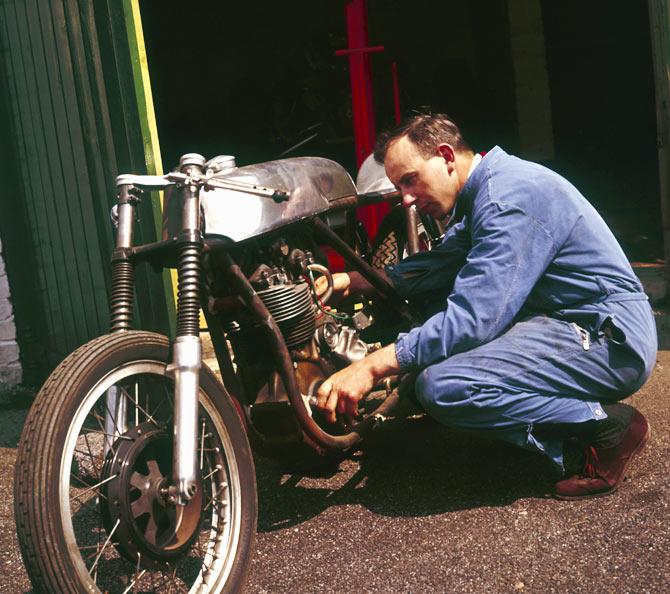 Photograph: Keystone/Hulton Archive/Getty Images
As your vehicle ages, the rubber cover which protects electrical wiring and connectors tends to deteriorate.
Any water seepage could damage these electrical parts and cause a short circuit.
Check for any cracks or leaks on such protective cover and replace if required.
7. Visor, and wiser
One can't argue with the fact that rain hampers visibility.
And that visibility further reduces when water and flecks of mud from careless vehicles accumulate on your helmet's visor.
If your visor is not clear, replace it before the monsoon season begins.
Protect it with a demisting spray so that the water and mud just roll off.
8. Distance is great
Always maintain the required distance between you and the vehicle ahead of you.
Else, if any emergency forces you to instantly brake, you might run into it.
Don't forget, the actual braking distance on a wet road is almost twice that of dry ground.
9. Speed, speed, baby
But not on a road slicked with rain.
Yes, we know you'd love to get to wherever you are going as quickly as possible, but that's not reality, is it?
And yes, there's no reason to snake through every available gap in a traffic snarl.
Drive carefully and safely, this monsoon.