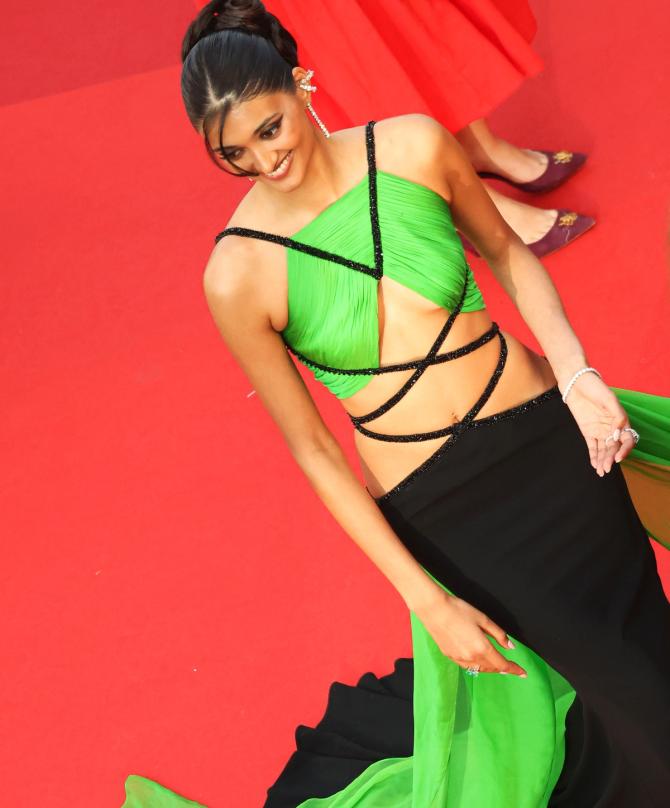 Big gorgeous expressive eyes.
Full lips that lend themselves to super sexy pouts.
A warm coffee complexion given her Indian roots.
Lean, willowy frame.
Satin, smooth ebony hair that Sunsilk needs to jhatpat feature in their hair advertisements.
Neelam Gill is magnificent looking, exotic as a work of art or a flower moon, and electrifies her fans' feeds (since 2015).
The British model has been killing it for girls of colour -- at times with poses and clothes that drew compliments that she could even outdo supermodel Kendall Jenner, like her stunning editorial for Vogue Italy back in 2015.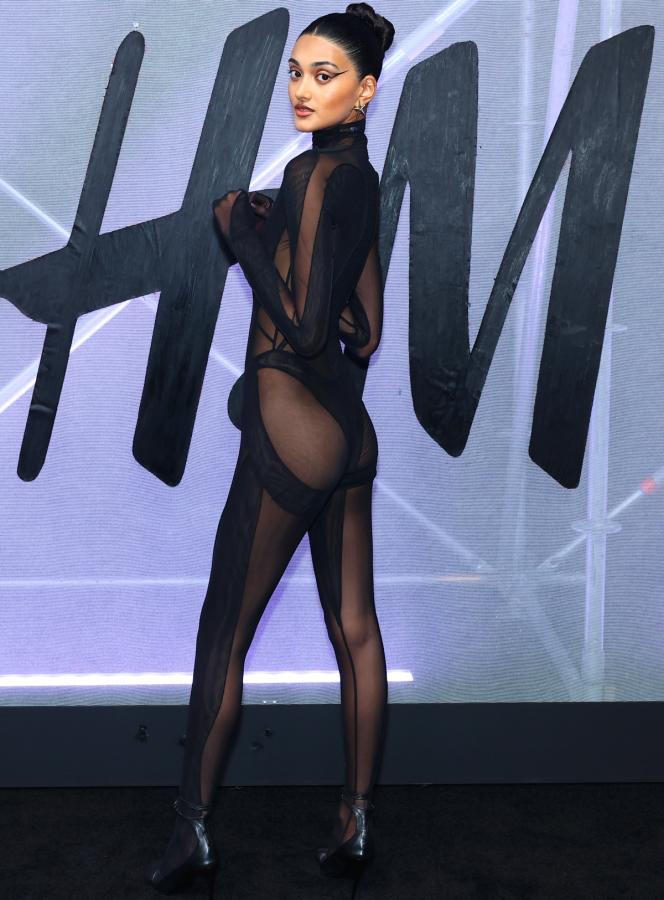 Few would remember it, but in 2016, Neelam, then a Burberry model, was invited to a reception at Kensington Palace, London, and brushed shoulders with a beautiful Kate, then the duchess of Cambridge (check out their pic together).
The Burberry show in London had happened shortly before that and which was 'where it all began' she writes on Instagram.
The young woman who grew up 'ashamed of her skin colour, wanting to be fairer because in the mainstream media that what was she believed to be beautiful', had arrived -- desi women were pretty glad that Indian women were finally being better represented on international runways.
The next year, she reached new heights as she led the fashion parade for Designer Ashish Gupta at his Spring Summer 2017 show at London Fashion Week. People totally sat up to get a good eyeful of charismatic Neelam, and everyone wanted to know who that pretty Indian face was -- many felt she deserved to be cast on the Victoria's Secret show as well.
She is the brown girl who gives a damn about colourism; her 'skin isn't fair, but she is still lovely'.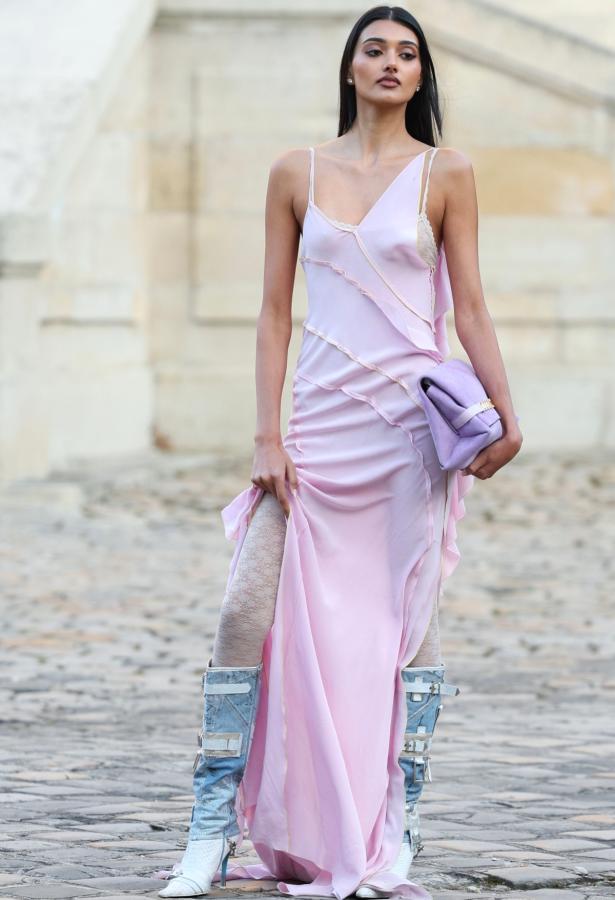 Her personal style is revolutionary, even extremist.
She finds stretch marks sexy. Diaphanous is no problem at all. Nor the most daring cuts or stuff that shows off her burnished skin to its best advantage. Her fashion is fiery good.
Anyone who knows her 'knows how proud she is to be a Sikh'. According to Neelam, 'it's shaped her life, in recognising oneness, in striving to be fearless and confronting injustice.'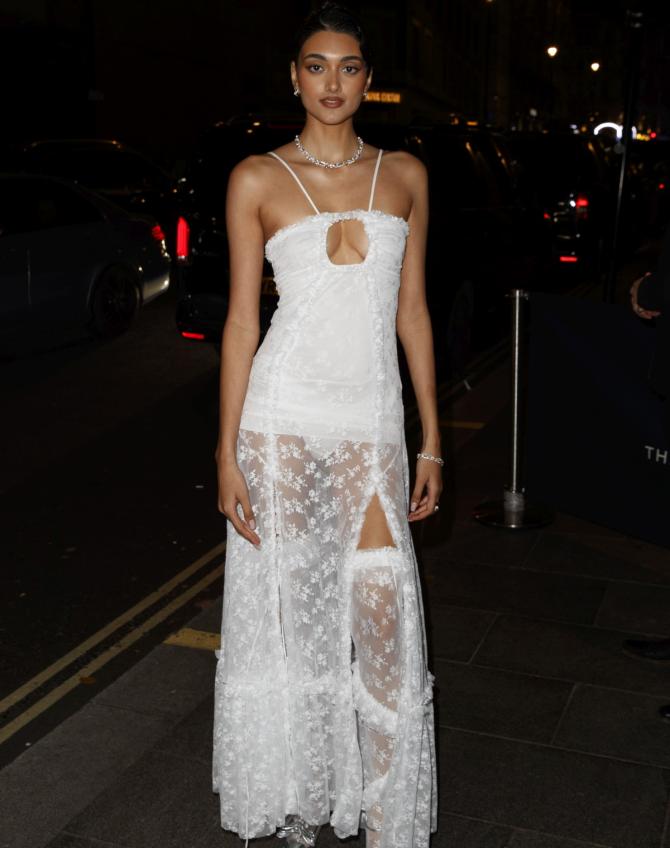 Neelam started modelling at 18. 'My plan was to give it a year, so I could save some money to put towards my university fees', she confesses on her feed. 'Back then it was incomprehensible that someone like me would make it in the industry, so I didn't even allow myself to entertain the idea. I didn't fit in'.
With absolutely zero acquaintance with the fashion world till then, 'she definitely didn't feel good enough to be a model'.
'I'm a normal working-class girl from Coventry (England). I felt completely awkward, shy and unattractive -- which I sometimes still do, thanks to imposter syndrome (just keeping it real),' she explains. The daughter of Huppy and Rajan Gill, she is third-gen British -- her mom is a makeup artist.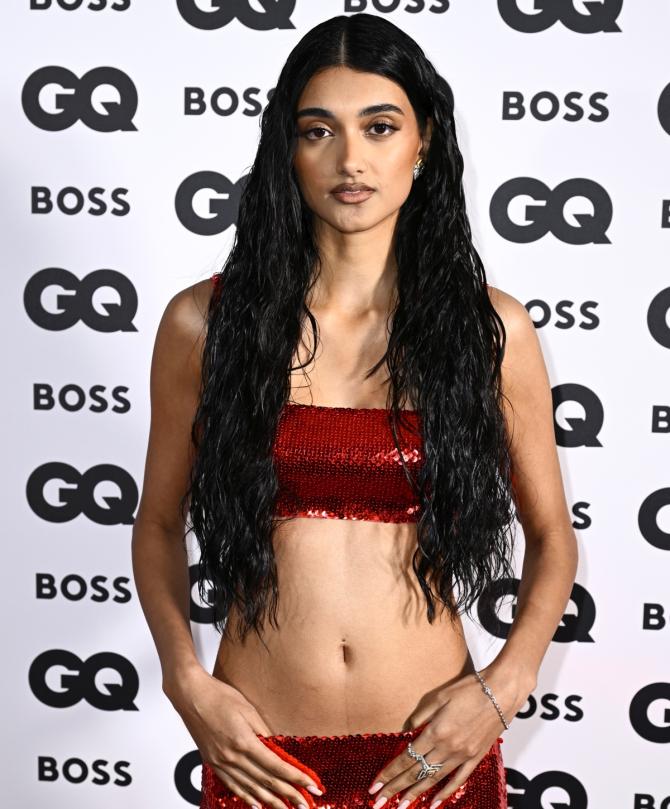 For her Cannes debut, back in 2017, she was dressed by Olivier Rousteing, in a Balmain dress of her dreams, and she dazzled on the red carpet with supermodel Lara Stone, Irina Shayk and Doutzen Kroes.
Neelam's got her moments of self-doubt and uncertainty. But she 'reminds herself to never question her worth'.
A message from her journal reads: 'The very name bestowed on me (Kaur) is a testament to the fearless spirit that lives inside me, passed down through many generations of warriors. We are all queens, we are noble, we are equal, and we are sovereign'. Courageously spoken, Neelam.
When she first started modelling, 'someone suggested (she) remove Kaur from her name in order to come across more racially ambiguous and palatable to international clients.' She refused because 'she'll always remain true to herself and is proud of where she comes from'.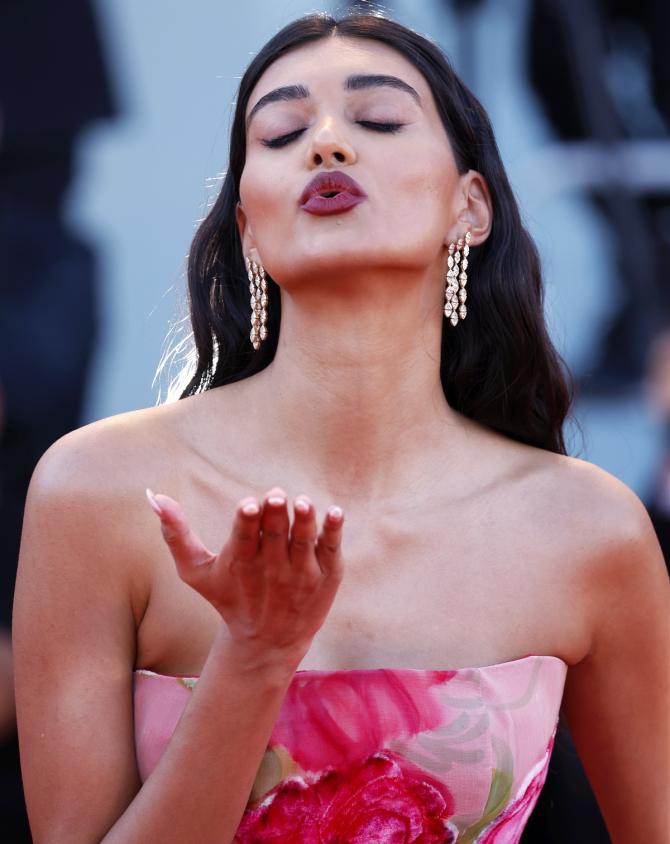 Cool, in-charge and calm, Neelam is no stranger to creating headlines for all the right reasons, and she's squarely back in the news again for being Leonardo DiCaprio's rumoured new flame.
She was spotted stepping out for dinner with Leo's mom Irmelin Indenbirken at the Marylebone restaurant Chiltern Firehouse in London. Earlier, Neelam and Leo's mama were spotted in Cannes.
Leo is 48, Neelam, 28. But the movie star, one of the highest paid actors in the world, is 'known to romance young, beautiful women' according to the New York Post newspaper's Page Six, but has never married or had relationships longer than five years.
In the past, he has been linked to models Gigi Hadid, 28, Camila Morrone, 25, Irina Shayk, 37, and Victoria Lamas, 24, and the youngest being Eden Polani, 19.
Can Gill be The One?