Every Independence Day, Angeline Joseph cooks a tricolour theme meal.
Rediff.com's Anita Aikara reports.
IMAGE: A tricolour meal on Independence Day.
Twenty years ago, on Independence Day, Angeline Joseph, a homemaker from Borivali, northwest Mumbai, cooked a tricolour biryani for her family.
Since then, she has been cooking a special 'tricolour' meal every Independence Day.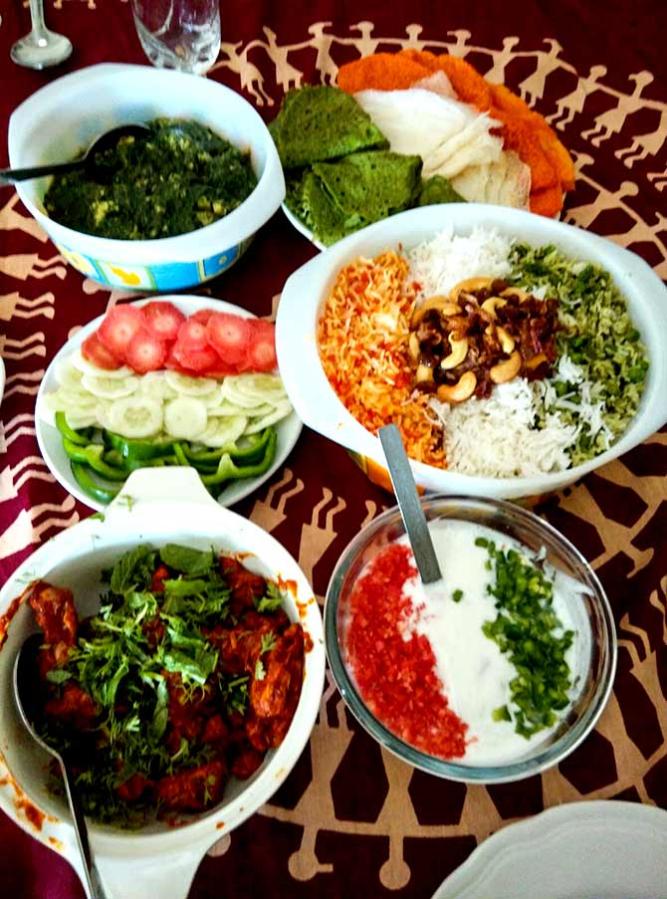 Over the years, besides the tiranga biryani, she has added Tricolour neer dosa, Tricolour raita and Tricolour salad to the menu.
Each dish, she says, is decorated to resemble the Indian flag.
Some glimpses of Angeline's patriotic meal!
IMAGE: Angeline uses carrots and peas to colour the rice. Photographs: Anita Aikara/Rediff.com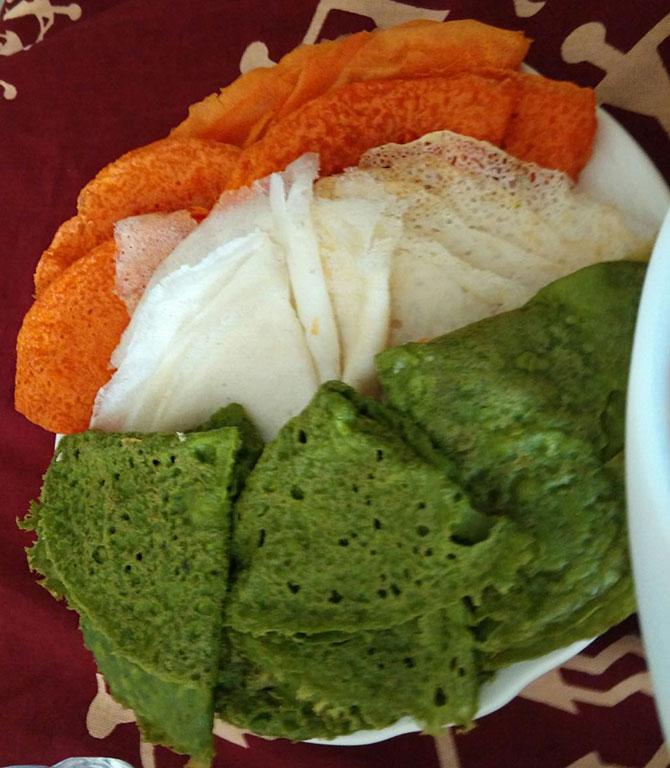 IMAGE: Spinach (palak) and carrots lend the green and orange colour to these neer dosas.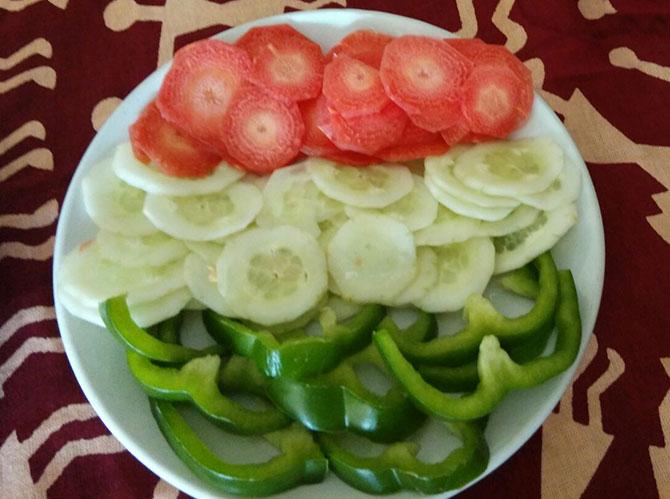 IMAGE: A tricolour salad is easy to achieve.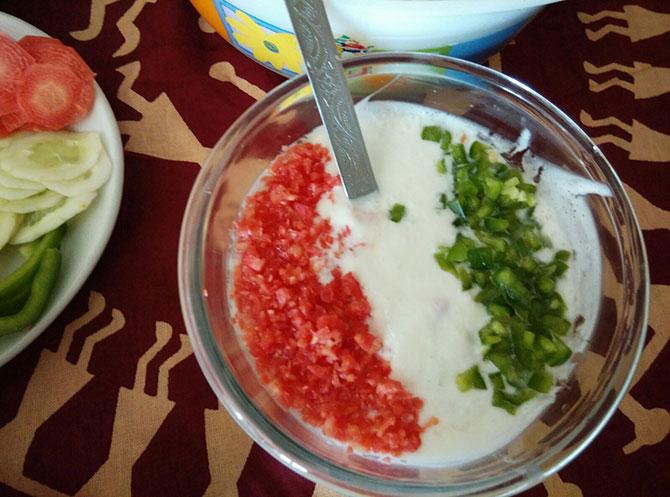 IMAGE: The raita matches the theme.
This Independence Day, Angeline plans another special tricolour meal to celebrate August 15.
---
Do you have something special planned for Independence Day?
Will you visit an old people's home or an orphanage on August 15 and spend time there?
Or do you have a family tradition of celebrating Independence Day in a special way?
Tell us about it and we'll publish your stories right here!
Mail your photos and stories to getahead@rediff.co.in (subject: How I celebrate Independence Day) along with your NAME, AGE and the place where you LIVE.