...There is a new queer-friendly locator of health and legal-aid professionals that is now available online, reports Nikita Puri.
A few years ago, when 16-year-old Anaya (name changed) was visiting a psychologist for the first time, one of her biggest worries was if she could connect with the doctor: She had even insisted on seeing a woman hoping it would be easier to talk to someone of the same gender.
As Anaya took a seat, the doctor said, 'Did you see that boy who was here before you? He is gay. We are going to fix that.'
Years later, the episode still vexes Anaya. "Even if you excuse her personal feelings about being gay, how do you trust a doctor who has no qualms breaching someone else's confidentiality?" she asks.
This was at a private clinic.
Experiences of those who have approached government hospitals are often even worse.
Legal aid is another stumbling block for the queer minority.
Problems such as these precipitated the need for a database of queer-friendly professionals.
And this database has now been launched online, featuring everyone from doctors who deal with mental and sexual health issues to human rights lawyers.
Once a user chooses their city and selects the problem, the portal lists out the possible people or organisations they could approach.
The online locator is the result of a partnership between the Varta Trust, a Kolkata-based non-profit that promotes dialogue on gender and sexuality through multilingual Webzines, Chennai-based non-governmental organisation Solidarity and Action Against the HIV Infection in India (SAATHII), and US-based Grindr for Equality (the social justice arm of Grindr, a dating app for queer people).
Hosted on Varta's Web site (external link), it will also be linked to SAATHII's online resources.
While these two organisations reach thousands, Grindr itself has more than 10,000 users in India.
The dating app also hosts a link to this database of judgment-free professionals.
The launch of the portal on June 28 was timed to coincide with the ongoing hearings in the Supreme Court.
In 2009, the Delhi high court had ruled that Section 377 of the Indian Penal Code was unconstitutional. In December 2013, the Supreme Court had overturned this landmark ruling.
The Supreme Court has been hearing a number of petitions challenging Section 377 and there seems to be hope that the apex court will uphold gay rights this time around.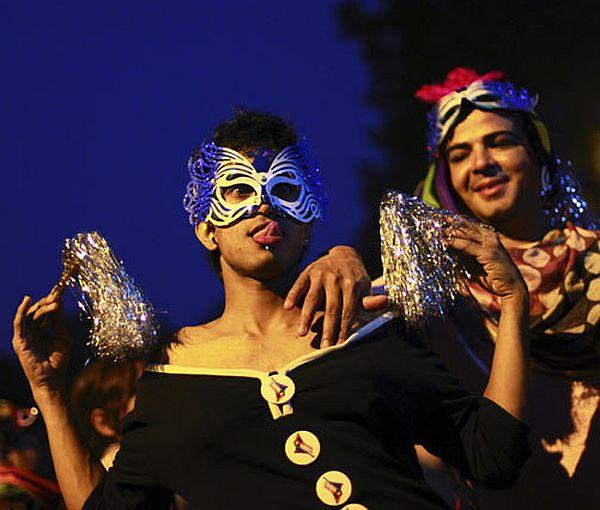 The database, thankfully, doesn't bunch issues together into one neat -- but ultimately unhelpful -- pile.
Split into three categories (sexual health, mental health, legal aid), it sub-lists possible problems.
For instance, legal aid has everything from general information on legal rights to dealing with sexual assault, issues related to inheritance and home to adoption guidance.
The mental health tab lists issues ranging from family acceptance of one's sexuality or gender to relationship problems.
The government has its own list of integrated counselling and testing centres for HIV testing and counselling, but insensitivity is a major concern.
"There have been a lot of cases where counsellors have treated queer people with disdain or have passed moral judgments on their lives," says Pawan Dhall, founding trustee, Varta.
Often, one realises the need for vetted professionals the hard way.
A lawyer who made an affidavit for a transwoman didn't mention the NALSA judgment of 2014 pertaining to the third sex, a requirement in such cases. She had to re-do the affidavit, incurring extra expense and effort.
"Whether the judgment is positive or negative, it will be followed by a flood of questions like what happened in 2013," says Dhall.
In one instance, after the 2013 verdict, Varta was approached by a lesbian couple where the mother of one of the women threatened to use Section 377 and call the police to break them up.
"Her mother was just threatening her, but threats do work," says Dhall.
"We had to explain to her that Section 377 wouldn't get applied just if her mother registers a complaint. It ultimately requires forensic evidence that a sexual act has taken place 'against the order of nature'."
The much-needed database intends to address such situations and will hopefully finally ensure the queer community gets the help it needs.