We asked you, dear readers, to tell us how you are preparing yourself for the dark economic days ahead.
Naren from Hyderabad tells us how his family saved money in the lockdown.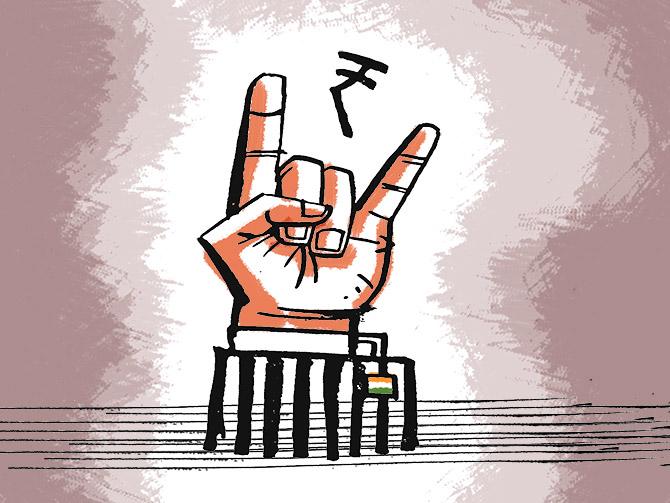 I am very happy to share my views on how this lockdown has benefitted us to utilize paycheck.
It helped us as a family to differentiate needs versus wants and enabled me to think better and control my expenses.
During COVID-19 I have been able to manage my expenses effectively and use the money judiciously. I intend to continue doing this post lockdown as well.
As per my calculations, the average spending on fuel commuting to the school and office per month comes to around Rs 6,500.
Apart from fuel, another major spending is on beverages and snacks like the tea/puffs with colleagues at work. This works out to around Rs 900 per month.
The weekly family plans of ordering food through online food apps or a visiting to a restaurant has completely stopped since the lockdown began.
We have been saving at least Rs 3,000 per month. It has also helped us to eat healthy and fresh food on a daily basis.
My family hasn't visited malls and cinemas in the last two months, which has saved us at least Rs 1,000 per month apart from cutting down on impulsive purchases.
We have stopped visiting salons and beauty parlours saving additional Rs 1,500.
There has been no major spending on credit cards.
There was no need to buy anything online except essential groceries and stuff for kids.
We paid our bills on time and stuck to the budget.
In a nutshell, the lockdown has helped us to save money well and utilise time together as a family.
We have come together to support household chores.
We have successfully been able to save approximately Rs 12,500 per month.
Assuming there is a salary cut moving ahead, these savings of 2 months amounting to approximately Rs 25,000 will certainly come in handy.
Illustration: Dominic Xavier/Rediff.com
---
How are you financially preparing for the dark days ahead?
Please share your plans with us at getahead@rediff.co.in. Do share your name, age and profession with us. Please mention MY POST-COVID FINANCIAL PLAN in the subject line.