Enjoy the rains with this mouthwatering recipe!
Monsoon Special Tacos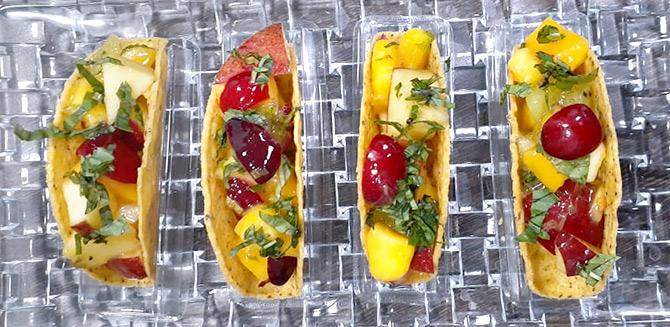 <
Recipe and photo: Kind courtesy Cornitos&
Serving: 6 persons
Ingredients
12 4" tacos shell
30 gm sliced jalapeno
3 pieces mangoes ripped
Romaine lettuce
Cherry tomatoes
Croutons
1 box parsley
Salt and pepper as per taste
For dressing
Microgreen caesar dressing
Method
Chop jalapenos and place romaine lettuce, cherry tomato and parsley in a large bowl of ice.
Chop mangoes into small cubes.
In a mixing bowl combine veggies and mangoes. Stir well.
Sprinkle some salt and pepper. Mango salsa is ready.
Stuff tacos shell with the mango salsa.
Garnish with caesar dressing. Sprinkle chopped coriander and micro green parsley on top of the dressing.
Serve on a platter and enjoy.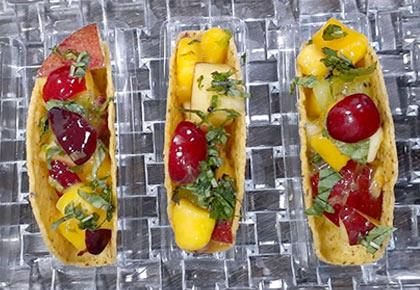 ---
Would you like to share an interesting recipe or cooking video?
Please do send your recipe/video to us at getahead@rediff.co.in (Subject: My Recipe) along with your name, location and, of course, the recipe.