'I work out almost 4 days in a week and I give my body a break when needed.'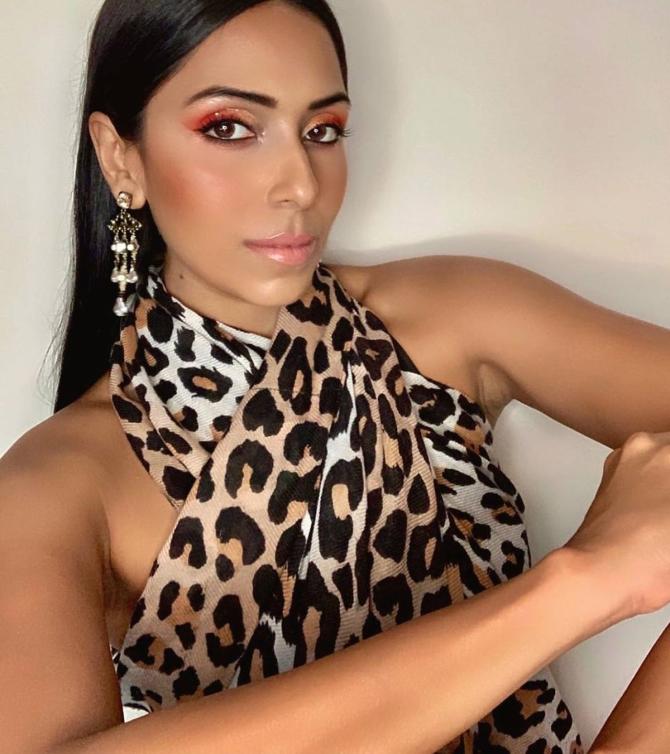 Candice Pinto has been around in the fashion industry for over two decades, and at 40, she seems to be looking fitter than ever.
In an interview with Rajesh Karkera/Rediff.com, the supermodel reveals her workout and diet for those fabulous flat abs and incredible figure.
"Since I have been in the industry for so many years, fitness has become a lifestyle.
"I work out almost four days in a week and I give my body a break when needed."
Sharing her secret for getting an enviable bod, the ultra-toned model says, "I love weight training.
"I have always been in love with weights, so when I get an opportunity, I do it.
"When there are fashion weeks or shoots, I reduce my weights and do more of cardio.
"In summers I like going on the beach for a run."
Talking about her diet, she adds, "I love food and my body is used to eating on time.
"I eat everything and because I'm Mangalorean most of my food is coconut based."
When asked what she loves about her job, Candice says, "I think I learnt so much.
"There is so much of travelling and (you) make a lot of friends.
"The fashion industry is more like my second family now.
"It is up to you to decide how to play your cards and how much to grasp.
"You need to be a little more disciplined and passionate about what you do."
WATCH: Candice Pinto speaks about her job, workouts, being blessed with great skin and how she survived the pandemic.
Video by Rajesh Karkera/Rediff.com