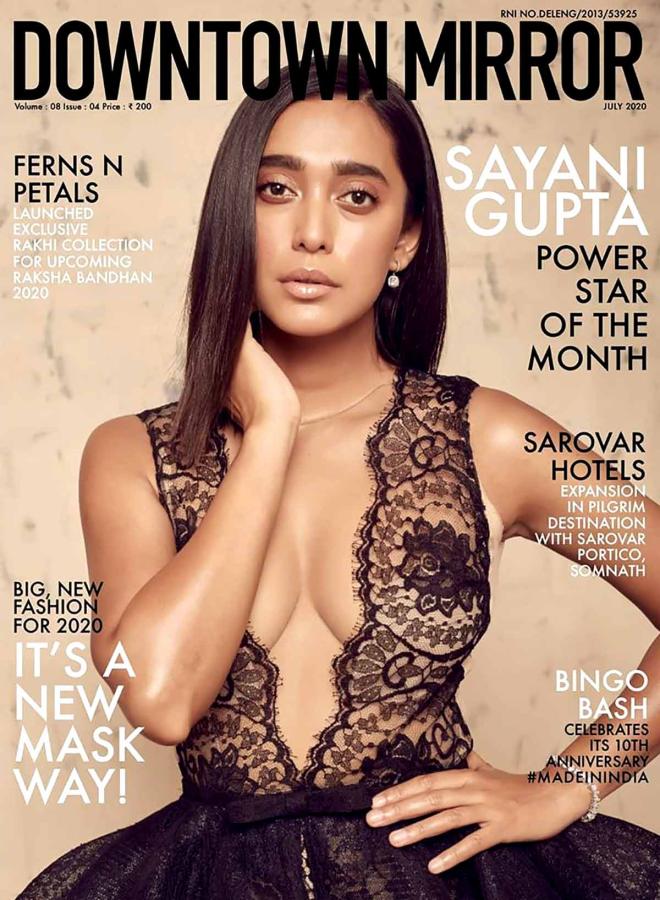 The lockdown is the perfect reason for actors and models to recycle their outfits.
Sayani Gupta chose to recycle an old dress for the cover.
Sayani posed on the cover of Downtown Mirror magazine in a sheer black gown designed by Amit GT.
Sporting short straight hair, she glammed up the edition with her bold look.
Styled by Shreeja Rajgopal, the Sayani cover was shot by Shivan Gupta.
Sayani had worn the gown at the GQ Best Dressed Awards 2019 in June 2019.
'She looked as if she is cast in bronze,' designer Amit GT note on Instagram in 2019 sharing the picture.
Check out the full dress below.