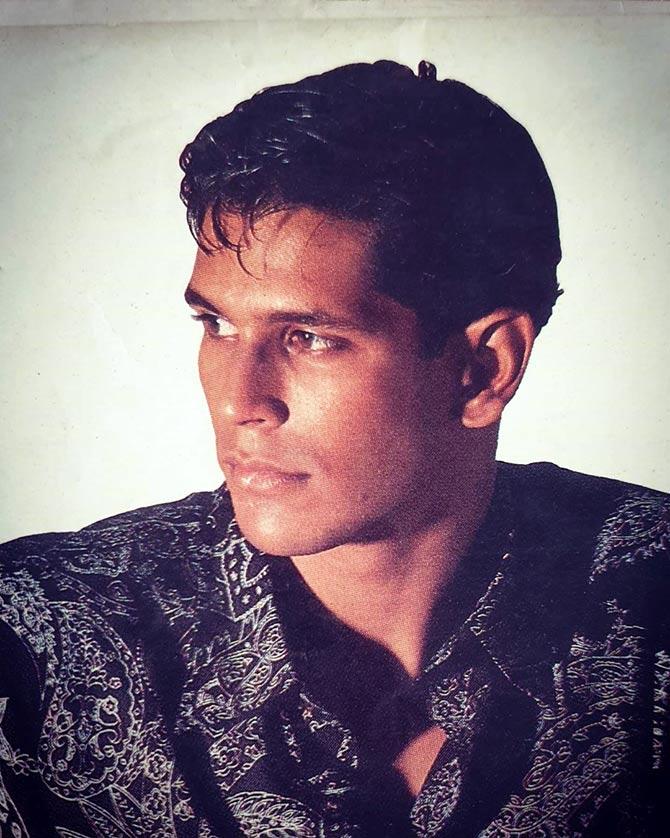 1989. A swimming champ named Milind Soman was signed up for his first ad.
Sharing a picture from his debut ad, Milind tells Instagram: 'My first advertisement in 1989. I was offered Rs 50,000 to shoot some pictures for a couple of hours and I was so shocked, I thought the people were completely mad.'
'I was 23 years old, working in a hotel at that point, wondering if I should start a career as a waiter or a cook, am sure I would have loved working in hotels too. The world is an amazing place!' Milind exclaims.
That ad ended Milind's dreams of working in the food business and set him on the road to becoming one of India's top male supermodels, appearing in scores of ads in the 1990s.
Of course, none more controversial than this one.
In a glittering career spanning three decades, Milind has acted in films, television serials, mentored young models, run countless campaigns and marathons to encourage women to stay fit and healthy.
Milind, who easily still turns men and women's heads at 53 (he turns 54 on November 4) shared his fascinating journey from middle class Shivaji Park boy to multimillionaire model man in his must read autobiography Made in India published earlier this year.