We asked you, dear readers, to tell us how you are preparing yourself for the dark economic days ahead.
'My suggestion to everyone would be: Never ever break your savings and investments,' advises Vikash Sanganeria.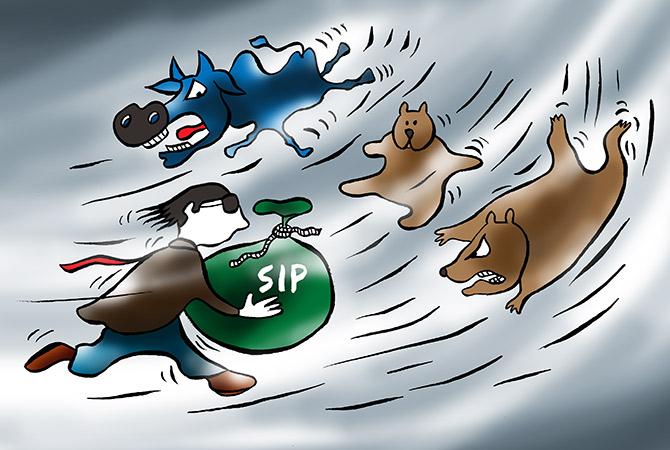 Prior to COVID-19, I was very casual and careless about my expenses. But now I am serious and meticulously decide how much money to spend on basic needs and amenities.
I am now more keen about my family's health.
I am serious about my job and career, exploring new avenues, avoiding errors, taking advantage of every opportunity and converting it into sales and profits.
I had already cut down all my unwanted and extravagant expenses when the lockdown began.
I continue to save and invest a certain amount of money every month. That has not stopped due to Corona.
Some of my investments that I am confident will give good returns in the future are monthly SIPs, recurring deposit and National Saving Certificates.
My suggestion to everyone would be: Never ever break your savings and investments for temporary hurdles. They are your lifelines for the future.
The simple mantra for 2020, according to me, is SURVIVAL.
Don't simply run after growths, targets or foolish options.
The economy is really in bad shape; so are we.
In this scenario it's always a win win situation if we learn how to SURVIVE.
This means, we need to find ways to help both our company and the country's economy to survive and grow.
Be cool, calm, composed and simply stay with family and focus on being the best at your job.
Your safety and security is in your own hands.
We will definitely see a corona-free sunshine soon. Be positive and make others feel positive as well!
Illustration: Uttam Ghosh/Rediff.com
---
How are you financially preparing for the dark days ahead?
Share your plans with us at getahead@rediff.co.in. Do share your name, age and profession with us. Please mention MY POST-COVID FINANCIAL PLAN in the subject line.