Prepare to fall in love with Nikki Tamboli's Instagram-worthy swimsuits-- it's just the thing you need for some summer fashion inspiration.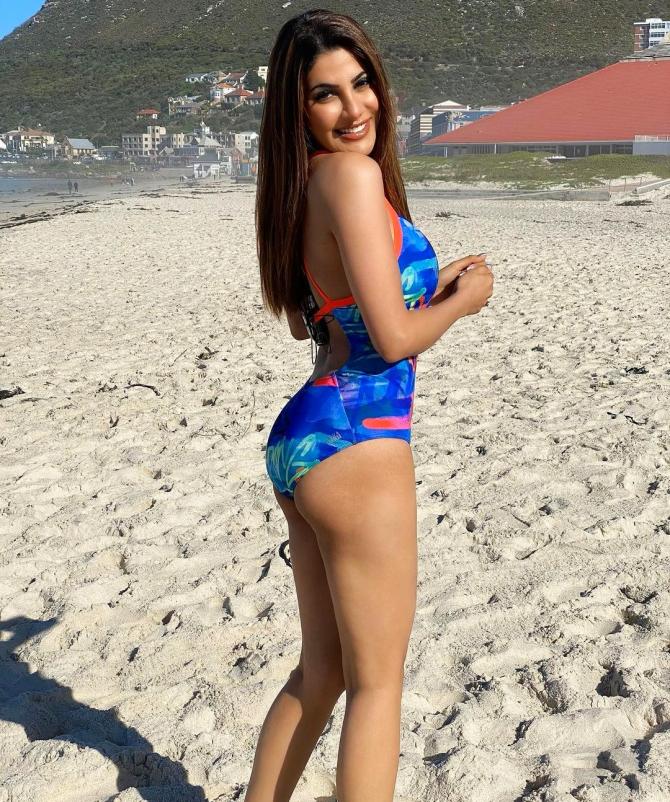 Bigg Boss 14 and Khatron Ke Khiladi 11 contestant Nikki Tamboli has been channeling her inner Baywatch babe in Cape Town, South Africa.
Making waves in a printed blue bikini, the actress looked ready to make a splash as she basked in the glorious sunshine on the beach.
'High tides and good vibes,' Nikki captioned the pic, above, which has already received over 380,000 likes.
Looking confident and sexy in the cute one-piece, she showcased her playful side.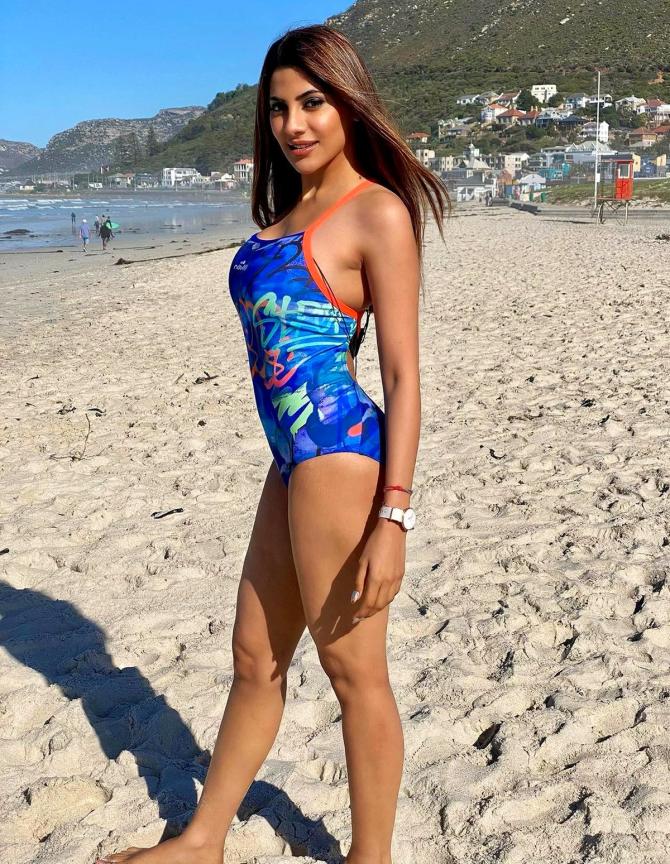 Bikinis are having a major moment this summer and Nikki served up serious inspiration for anyone who loves a good swimsuit.
She added an instant sex appeal to the look with poker straight hair.
Nikki kept her outfit looking really relaxed and cool by keeping the look minimal -- except for a watch, she didn't go overboard with the accessories.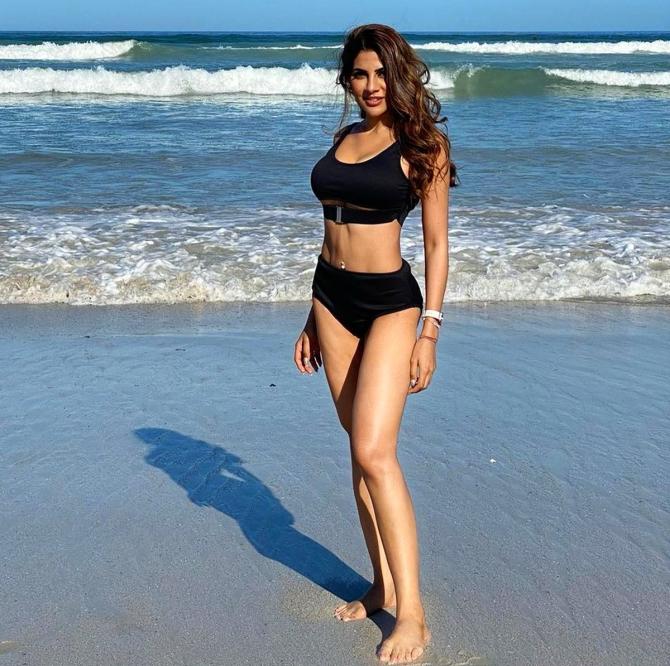 Nikki seems to have kicked off a bikini challenge by sporting another two-piece swimsuit, above.
The all-black bikini was chic, classic yet jaw-droppingly stunning.
Clearly Nikki has nailed it when it comes to swimsuit inspiration -- both the looks were amazingly stylish and inspiring.