Designer Varun Bahl honoured the timeless journey of couture and its ever evolving forms through his India Couture Week collection Memory/Mosiac.
Please click on the images for a better look at Varun's outfits.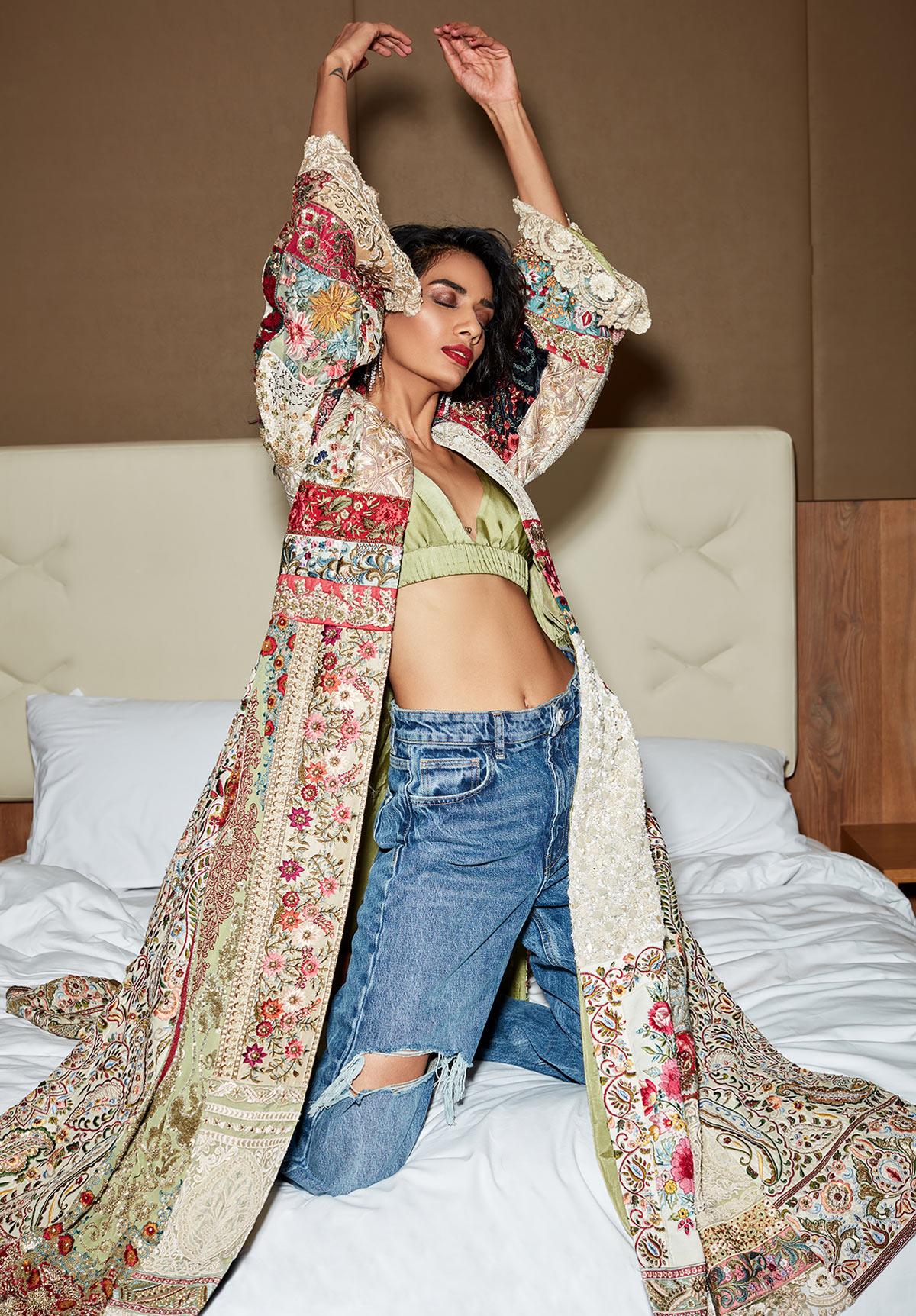 IMAGE: The collection has been upcycled and crafted with pieces from the designer's past collections.
According to Varun, 'Each ensemble is different -- carrying its own history, its own poetry -- much like its wearer.'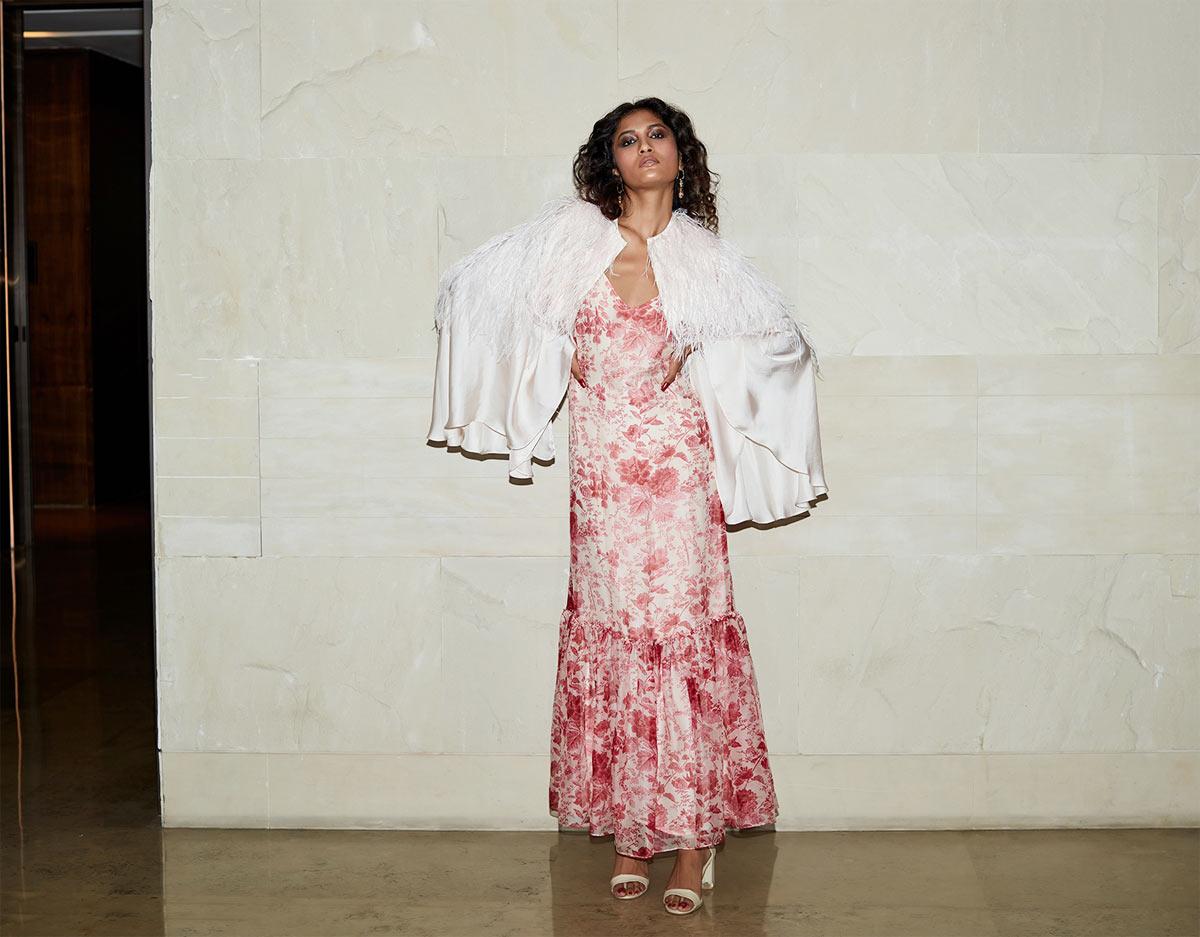 IMAGE: Refreshingly bohemian with joyous abandon, the collection featured Varun's signature floral prints.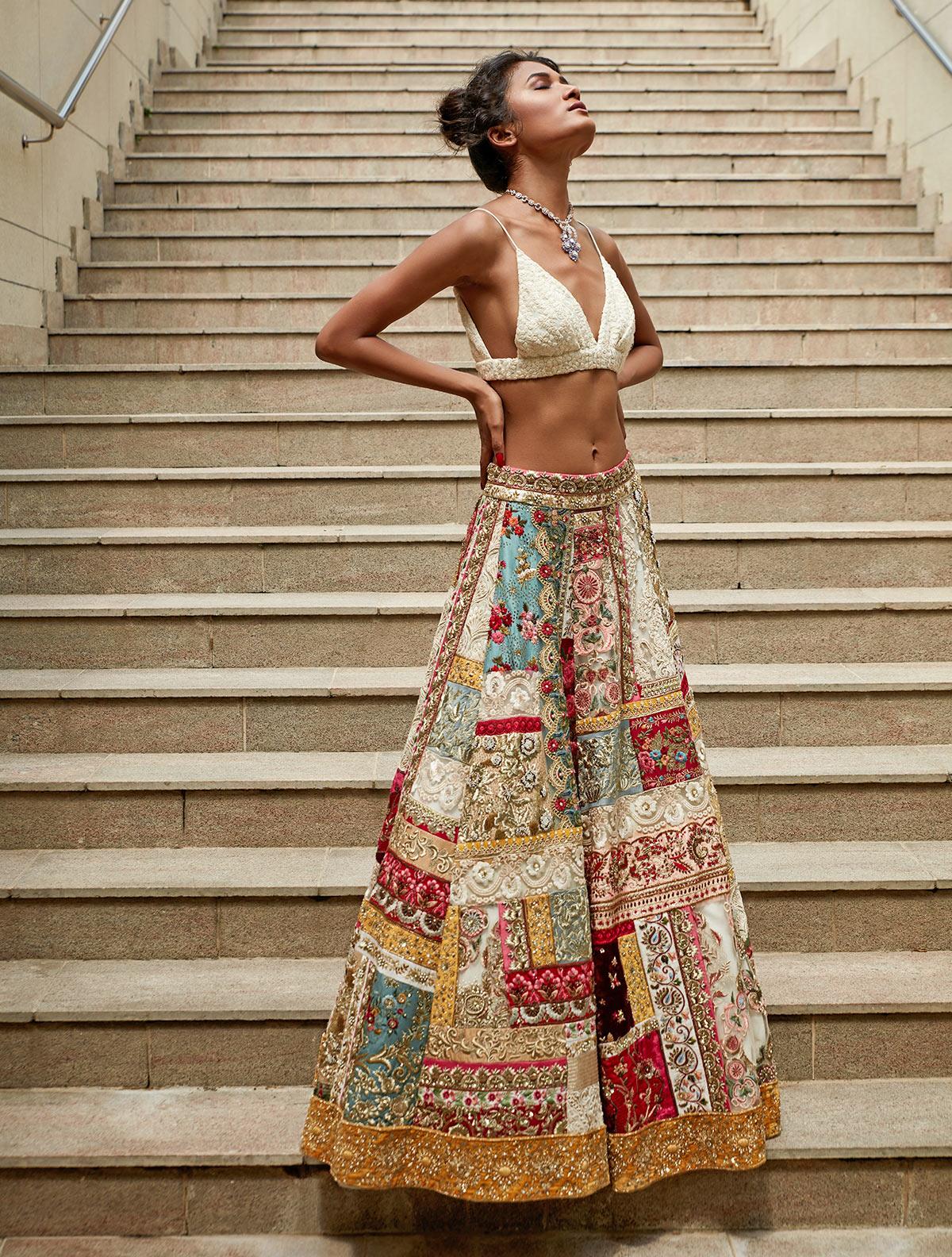 IMAGE: Not over-the-top, but minimalistic, these looks spin a world of fantasy.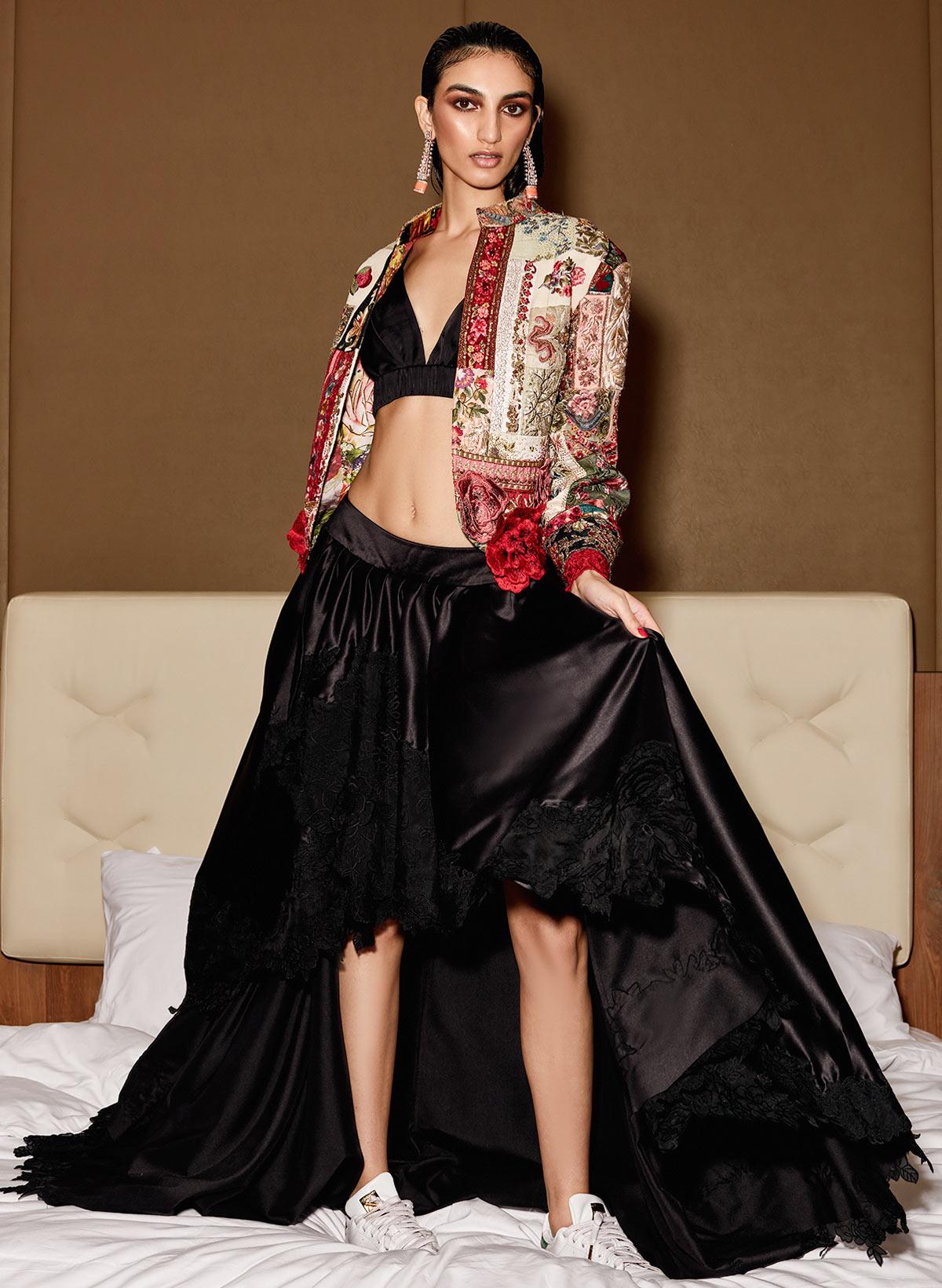 IMAGE: Varun hoped to create looks that are timeless, youthful and fun.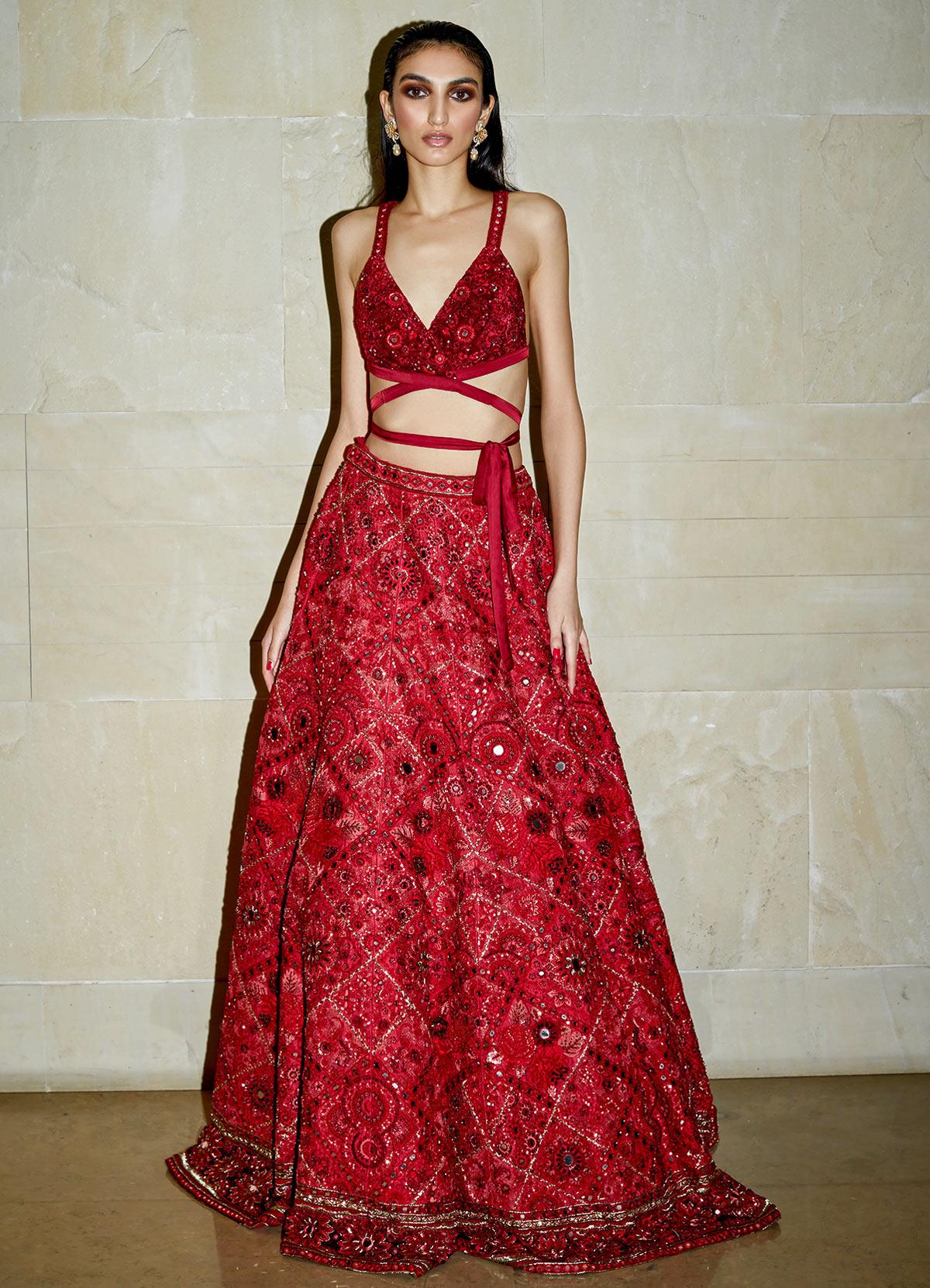 IMAGE: A model showcases lovely traditional Indian separates in red.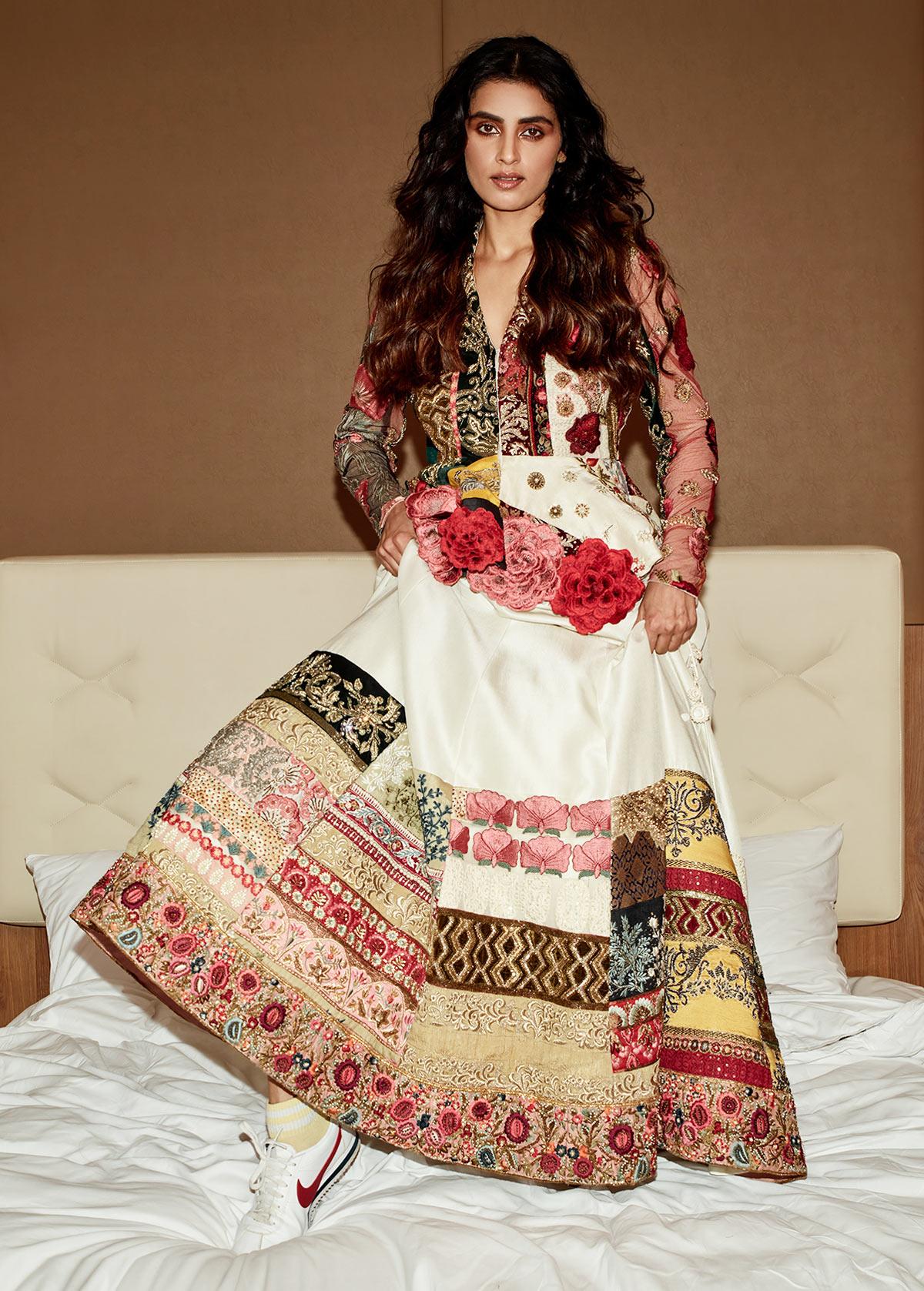 IMAGE: Take a closer look at the outfit to see how Varun has used patchwork beautifully.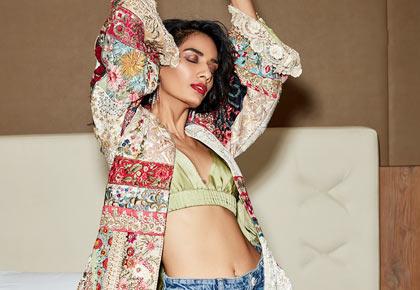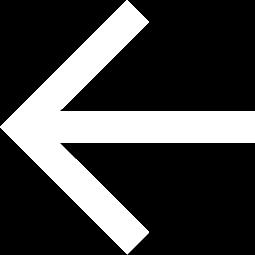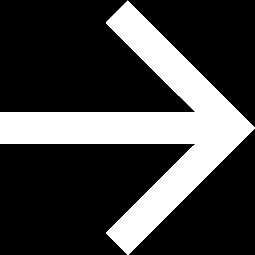 X