Those working from home devote 66 per cent more time to work than regular office goers, leading to more stress.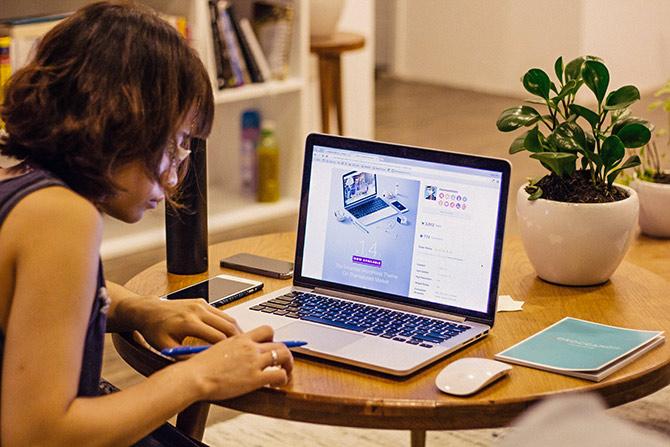 Some people feel that working from home is all about flexible schedules with the pet giving you warm attention and you having a mugful of hot chocolate.
But the reality is different.
A recent report published by the United Nations International Labour Organisation (ILO) shows that, although technical advancements have made it effortless for individuals to work from home, the adverse effects are worth consideration.
Whether or not a worker is always on the run, even a simpleton with an organised routine, will find working from home more stressful than regular office routine.

The pros and cons
In the ILO study, about 42 percent of home-based workers report that they suffered from sleep problems compared to the 25 percent of people who go to office regularly.
Some think that this is due to the fact that people who work from home have the freedom to sleep any time they feel like which may cause disruptions in sleep at night.

The report implied that it can be stressful to work from home as it brings about risks of prolonged working hours as well as interference of work with household duties.
In simpler words, it can be said that those who work from home are in any case involved in a naturally stressful job routine.
The report also established the fact that working from home occasionally tend to give more positive effect on one's health.

Working from home has its share of advantages and disadvantages.
While it blurs the border between professional and private lives, the positives include exercising authority over the work timing as well as an improved workday arrangement.

Why not find a middle ground?
Those who work from home devote about 48 hours in a week and as compared to office based workers, the former works about 66 percent more than regular office-goers.
The researchers are of opinion that the best way to manage the additional stress is to work for three days from home and the rest of the week must be spent in the office as interaction with the co-workers would not only beat stress, but also improve productivity.

The report published by the United Nations Labour Organisation also urged the government officials to develop different types of policies for aiding the companies and management firms to better control their employees in order to manage the stress caused by working from home.
Certain nations have already adopted policies which allow the employees to take short breaks and disconnect from the work whenever they desire to.

It is quite obvious that working from home can be a viable benefit offered to the employees.
It saves the time of travelling to the office and back home and allows the individual to stay close to the family members.
However, the same convenience also leads to a dispute between the demands raised by the family and the work.
Inevitably, family's demands tend to become salient which leads to stress and anxiety on part of the employee.
The key is to find the balance. Whether or not you are travelling to office, it is important to have a fixed schedule so you can prioritise your professional and personal responsibilties.
Value your time and health. Take healthy breaks.
Do not let professional and family commitments come in each other's way and stress you out.
Lead image used for representational purposes only. Credit: Unsplash/Pixabay.com