Actor and yoga enthusiast Abigail Pande needs no excuse to hold back from her workouts.
'I love working out and I'm always finding new ways to push myself,' she says.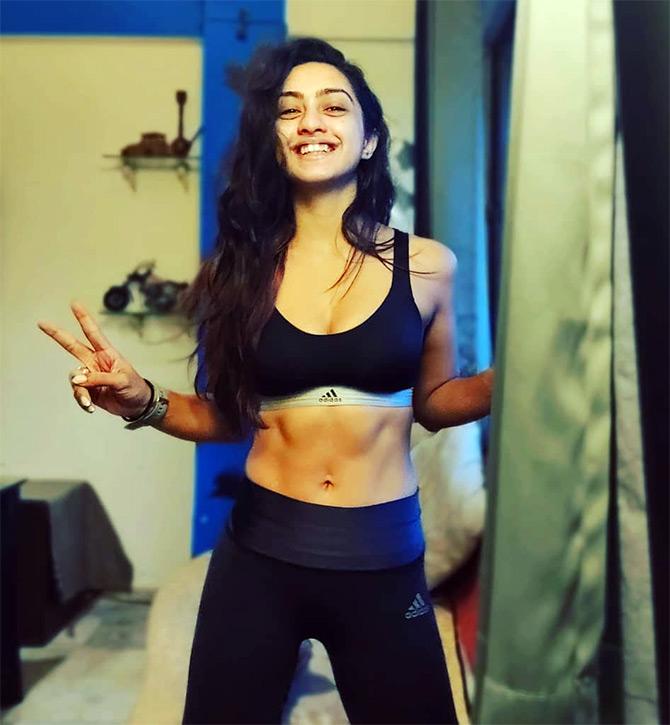 Abigail Pande super-flat abs and a tight, toned core. She never lets a day go without squeezing in some quality yoga time.
She has taken to Instagram to upload her super motivating workout pics, which have been inspiring her 4,00,000 followers.
Her strong abs are a result of the endless stretches and poses she does in her yoga class.
Scroll down to see some for her fitness pics. Be prepared to get inspired!