The singer and fashion icon has opened up about how she once doubted her abilities.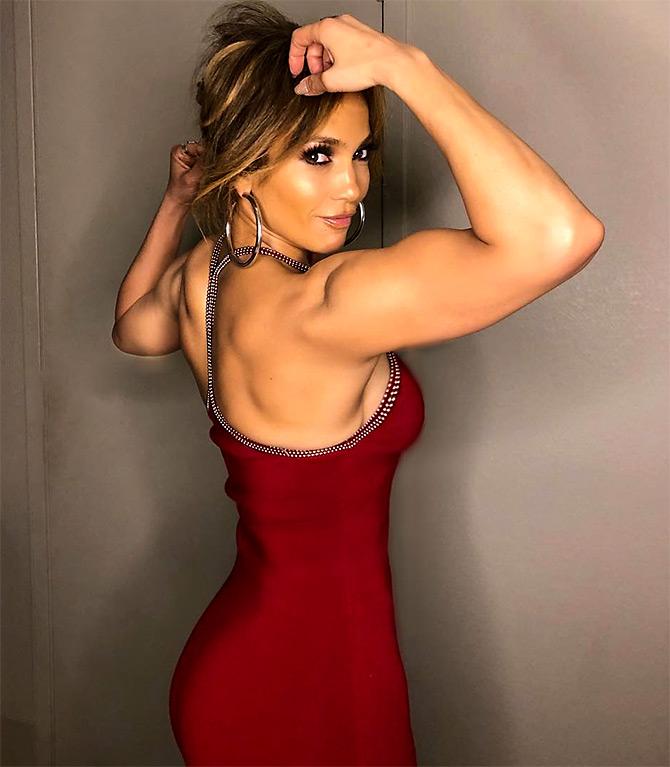 It might seem hard to believe, but even a multi-faceted star such as Jennifer Lopez has struggled with self-doubt during the initial stages of her career.
The Ain't Your Mama singer opened up about it during the New York City screening of her upcoming film Second Act.
The film focuses on 40-year-old Maya, who gets a chance to make all her unfulfilled dreams come true when she lands a job at an elite company and during the transition, she slowly learns to believe in herself and gain the lost confidence.
Speaking about her own struggles, Lopez said, 'I don't let the opinion of others really influence how I think about myself. And that took a long time.
'Because in the early part of my career, I did, and it made me feel really bad about myself,' People mag quoted Lopez as saying.
Even after kick-starting her career with successful debut film Selena and her debut album On the 6 being a massive hit, Lopez received some heartbreaking criticism that made her doubt herself and her work.
'I'm killing it, and then everybody's like, 'she can't sing, she can't dance, she can't act, she's just some pretty face or her butt is big' or whatever they were saying about me and I started thinking, 'Yeah, that's true,'' she recalled.
'And it really hurt me for a long time,' she said.
However, the singer refused to give up and just kept going.
'I couldn't allow myself to let that become who I was.
'I was like, 'No, I'm gonna make another record, I'm gonna make another song, I'm gonna make another movie. I'm a great actress, I'm a great singer, a great dancer, I'm great at this stuff! And I'm gonna keep going!'
'And I did. And that's all I did. I just kept going,' she said.