The supermodel has always been open about her struggles with anxiety.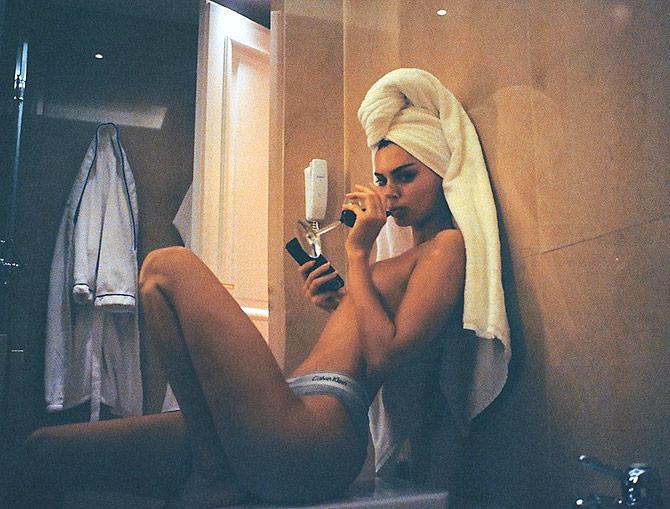 Photograph: Courtesy Kendall Jenner/Instagram
Supermodel and reality TV star Kendall Jenner has revealed she was close to having a 'mental breakdown' due to exhaustion.
'Last season I didn't do any shows,' the supermodel revealed.
'Just because I was working in LA and I was like 'Oof, I can't right now -- I'm going to go crazy',' she told Love magazine.
'I was on the verge of a mental breakdown,' Kendall added.
Instead of walking the runways in Paris for the fall/winter fashion week, the 22-year-old opted to stay home and look after her health.
She returned to the ramp in June, but says her decision to remain in the states was for the best.
Jenner has always been open about her struggles with anxiety.
On Keeping Up With the Kardashians, the reality star has always been candid about suffering from what she describes as 'debilitating anxiety'.
What's debilitating anxiety?
According to www.healthline.com, 'Anxiety is a very normal response to stressful life events like moving, changing jobs or having financial troubles.
'However, when symptoms of anxiety become larger than the events that triggered them and begin to interfere with your life, they could be signs of an anxiety disorder.
'Anxiety disorders can be debilitating, but they can be managed with proper help from a medical professional.'
Anxiety in itself is a debilitating condition that can bring with it bouts of insomnia and panic attacks.
The Anxiety and Depression Association of America estimates that nearly 40 million American adults suffer from a wide range of anxiety disorders -- from acute nervousness and increased heart rate to full-on panic attacks.
(With inputs from PTI)