Late marriages, delayed childbearing, difficulties during intercourse and blockage of fallopian tubes are just some of the reasons for infertility in women.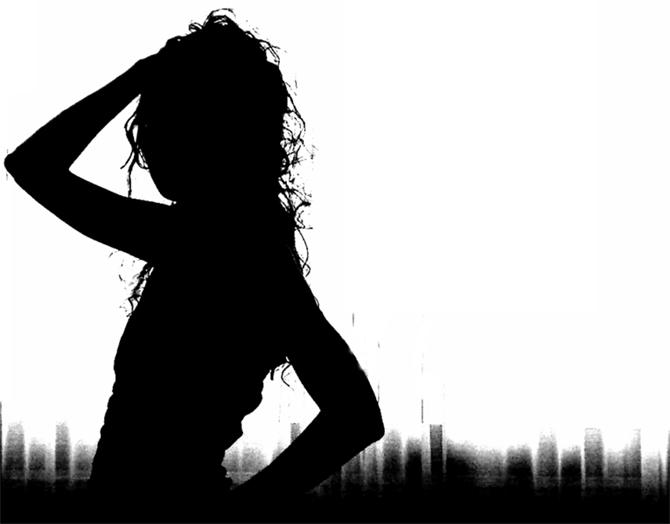 Did you know that Hollywood fashionistas Sarah-Jessica Parker, Mariah Carrey, and Gwen Stefani have all struggled with infertility?
In interviews post the birth of their kids, Carrey and Stefani admitted having gone through fertility procedures to conceive.
Struggle with infertility has become common in India as well.
In a recent survey called 'Helping Families,' 2,562 respondents from Mumbai, Delhi, Ahmedabad, Kolkata, Chennai, Bangalore, Hyderabad, Agra and Kochi were examined. It was found that 46 per cent of couples in the 31 to 40 years age group were found to be infertile.
Dr Manish Banker, executive director, Nova IVI Fertility, Ahmedabad, says, "India has an average 20 per cent infertility rate. We deal with about 400 to 500 new patients every month. The various causes for infertility could be late marriages and delayed childbearing, difficulties during intercourse and blockage of fallopian tubes."
Experts suggest the following reasons for infertility among women.
1. Damage to fallopian tubes
It is a condition that can prevent contact between the egg and sperm.
2. Polycystic ovaries or endometriosis
It is a condition in which cells from the lining of the uterus (the endometrium) migrate to other parts of the pelvis.
It can damage the fallopian tubes and the ovaries, and significantly alter the movement of the egg and sperm.
3. Abnormalities or malformations in the uterus
This is another reason for poor fertility in women.
4. Synchronised hormonal changes
It is a condition where the release of an egg from the ovary and the thickening of the endometrium (lining of the uterus) in preparation for the fertilized egg does not occur.
5. Cervical causes
It is a condition in which the sperm is unable to pass through the cervical canal. This may be due to abnormal mucus production or a prior cervical surgical procedure.
6. Environmental factors causing infertility
Apart from these factors, Dr Banker says, "Stress releases chemicals in the body called cytokines which are known as the 'fight response' hormones. These can affect implantation and pregnancy rates. Studies have shown that high levels of pollution can also affect fertility."
Dr Manisha Singh, consultant gynaecologist and infertility specialist, Fortis Hospitals, Bengaluru, adds, "The ratio of infertility in India is alarming. Almost 1:6 couples are affected and we see about 15 to 35 couples daily who come to us with this problem."
She says that stress is also playing an important role in this development. "Infertility itself is stressful, due to the societal pressures, testing, diagnosis, treatments, failures, unfulfilled desires, and even fiscal costs with which it is associated."
According to Dr Singh, many potential threats to reproductive health are encountered in every-day life through biological (viruses), physical (radiation), and toxic (chemicals).
"While the human body has defenses to protect itself, these threats can still influence one's health through inhalation, ocular and dermal contact, ingestion, and vertical and horizontal transfer. These hazards may also have negative ramifications for fertility," says Dr Singh.
How to treat Infertility
The treatments for infertility could cost anywhere between Rs 10,000 to Rs 10,00,000.
Some of the common treatment options include the following procedures:
Surgery
Ovulation induction (using hormone therapy)
In vitro fertilisation (IVF)
Surrogacy
Expert advice
Dr Banker says, "The basic thing for a patient to understand is that infertility treatment is a step by step process, with no instant results. Tests as well as treatment require time and patience, and results are often disappointing."
He adds that there is no 100 percent guarantee of success. "However, with continued and regular treatment, pregnancies are achievable in most cases," says Dr Banker.
Lead image used for representational purposes only. Image: Alejandra Mavroski, Santiago, Chile/Wikimedia Commons