Yoga girl Carla Villaorduna will stun you with her complex poses.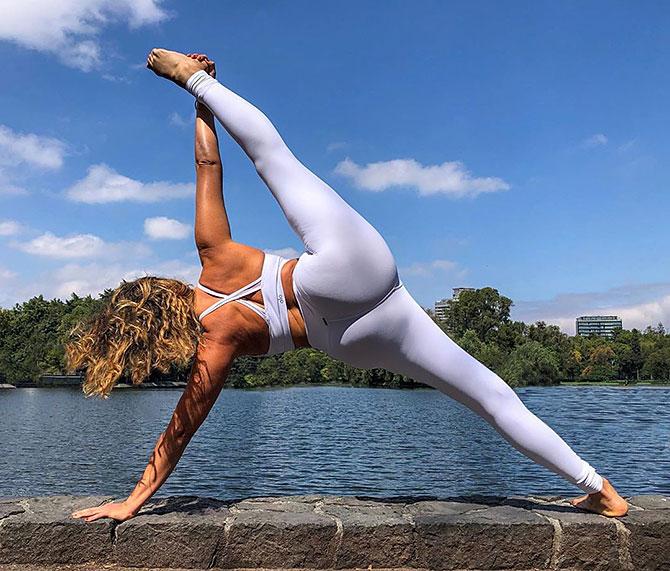 Exercising upside down is the new fitness craze and New York-based yogini Carla Villaorduna is one topsy-turvy poser.
If unwinding with your legs in the air is the new must-do trend, this incredibly fit yoga teacher has plenty of inspiration for you.
From distinctively styled headstands to extraordinary back bends, hip wide splits to stunning hip opener poses, she can give you some serious fitness inspiration.