Meet 'the original Pilates girl' Namrata Purohit, who has been training Kangana Ranaut, Janhvi Kapoor, Sara Ali Khan and Sonakshi Sinha, among other B-Town celebs.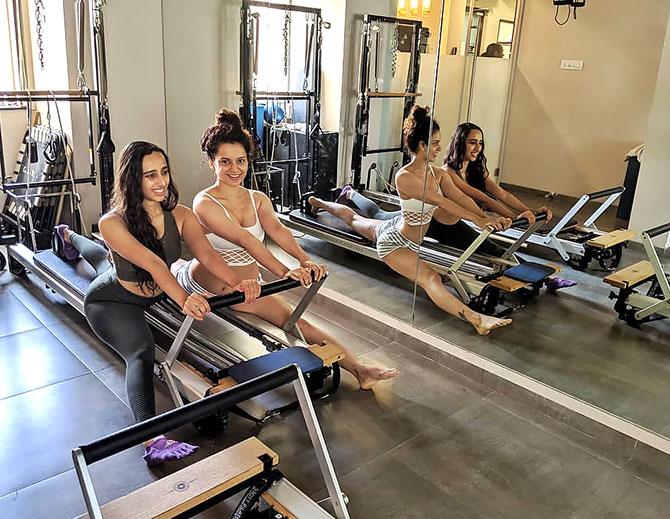 At 25, Namrata Purohit is racing ahead of people her age.
She runs her own fitness studio and has a clientele of A-list celebs that every fitness instructor who dream of working with -- from Malaika Arora, Janhvi Kapoor, Sara Ali Khan, Sonakshi Sinha to Kareena Kapoor, she's trained some of the hottest women in B-town.
Author of A Lazy Girl's Guide to Being Fit, Namrata is a certified Pilates instructor.
She is one of the youngest trained Stott Pilates instructors in the world -- a feather she proudly wears on her hat.
Her mantra in life is KISSS -- Keep it Safe, Simple and Smart.
In an interview with Anita Aikara/Rediff.com, she talks about the mistakes Indians make while working out, myths about Pilates that she'd like to bust and how people can get fit.
The one mistake most Indians make while working out
People think that more is better.
Most people end up thinking about how much they have done, rather than how much they have done right.
I keep saying that when you work out, think about quality and not the quantity.
It's not about putting in hours and hours of workout a day.
It is about putting in a good 45 minutes to an hour of smart training.
That is one thing which needs to be corrected.
The one reason people quit the gym so easily
People get excited to take up a membership in a gym.
But, somewhere along the way, they lose the motivation and the drive to keep going to the gym daily.
It could be because people don't enjoy going to the gym.
They find it monotonous and out of all the things they need to do in a day, going to the gym is their last priority.
It could be due to the lack of motivation and enjoyment.
None of us skip going out for a movie or dinner. That's because we enjoy it.
A solution to this problem would be do pick a fitness activity that interests and excites you.
Try a few different things -- crossfit, zumba, aerobics, swimming, dancing or Pilates -- you have so many options available.
If you pick something you like, you will not miss it.
Why do people often complain that Pilates is very boring and slow?
I think the people who feel Pilates is boring have either not tried it or tried it at the wrong place.
Pilates is an extremely challenging and fun way of working out.
With one piece of equipment alone (like the reformer), you can do 500 different exercises.
I find it hard to believe that anyone would find it monotonous, boring or slow.
It not only challenges your strength but also your flexibility and coordination.
I never do two classes that are the same. There is always a new challenge.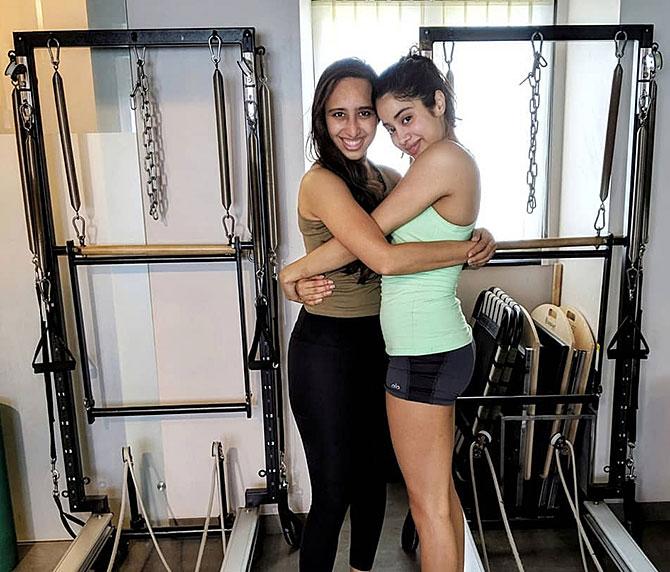 Your dad's influence in your fitness journey
My father has been in the fitness industry for really, really long.
In 2008, dad and I decided to do a Pilates course together, and within four days we both became believers of it.
I proudly say that dad and I started Pilates together, but his fitness journey started way before mine.
5 myths you'd like to bust about Pilates
#1. Pilates is not for women
I'd say that it is for anybody and everybody.
It was started by a man called Joseph Pilates for men and women.
It was later transformed for ballet and contemporary dancers.
It is something that can and should be done by everyone.
#2. Pilates and yoga are the same thing
Pilates and yoga is some aspects are similar. Both work on strength, flexibility, posture, etc.
Yoga is a lot to do with holding poses, but Pilates focuses on strengthening the muscles through movement.
There is a lot of resistance training involved in Pilates.
The breathing techniques in yoga and Pilates are different.
#3. Pilates is not just about core strength
People feel that Pilates helps develop only the core muscles or strength.
Having a strong core is definitely one of the important aspects of Pilates, it also works on every other part of the body.
Literally from head to toe, it works on every muscle.
While it does involve the engagement of the core muscle, it is not restricted to only that.
The beautiful things about Pilates is that there are so many variations you can do, but you will never get bored of it.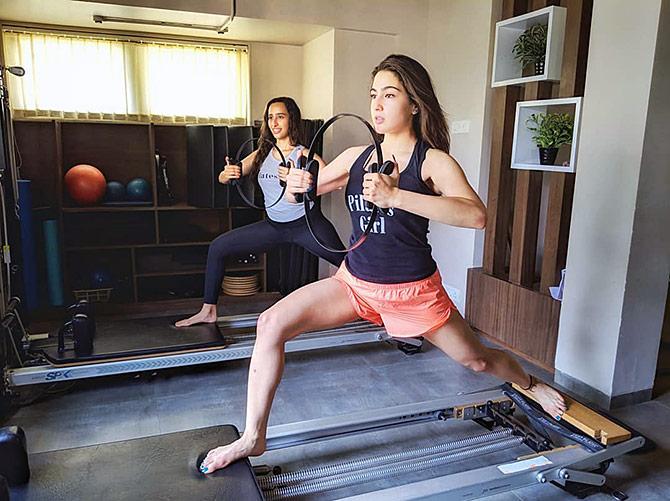 What's tougher? Getting into shape or maintaining it?
Both are equally challenging.
Getting into shape requires a lot of dedication and determination -- you have to push yourself a little bit extra to get there.
But once you get there, you got to make sure that you maintain it.
You still have to keep up with your workout regime, and you still have to eat well.
The better time to workout: morning or evening?
I personally like working out at the start of the day.
Your head is clear. I don't see anything particular working out in the night.
If you need to workout in the evening, do it two hours before you sleep.
But the most important things these days is to workout.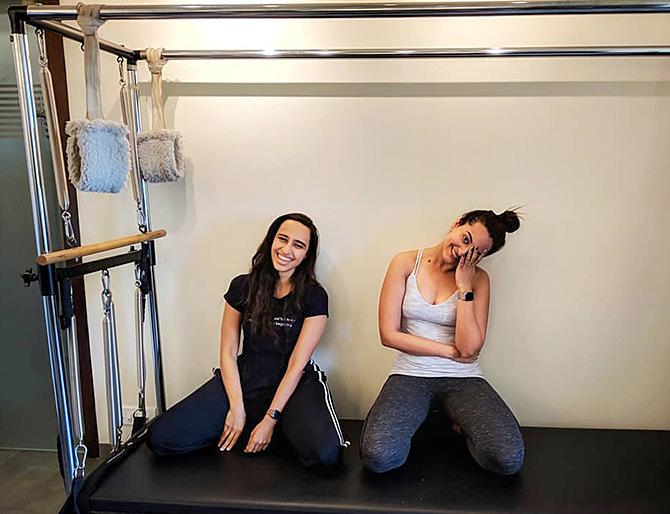 Fitness tips for people on the move
Small things count. Climbing up the stairs, or walking when you talk on the phone, such small things will make a difference.
There are so many exercises you can do even seated at your desk or in a car. You can keep those muscles moving and strengthen them a little.
It is better than nothing. Even a 10 minute workout in the morning really helps. If you find 10-15 minutes in the morning and evening, it will help.
It is more important to think smart and work smartly.
Who is the fittest Indian?
Akshay Kumar. From whatever I have heard and seen, he does follow a pretty healthy lifestyle and works on his own body weight.
He is an extremely fit person.
At the age he is, I think you'll be amazed by the things he can do.
A message on fitness you'd like to share
Be yourself. Understand your body and your goal.
Don't be in a hurry to achieve something.
Take time. Find something you love and that's when you'll enjoy the journey.
Fitness and working out should not be stressful.
It should be a stress buster; you should feel good after you work out.
It is about finding something you love and doing it regularly.
For Next Top Model, which starts on May 6 at 8 pm on AXN, the channel has collaborated with Namrata Purohit for the campaign 'You Have it in You'.