Your humble kitchen is not just a treasure trove for great skincare remedies (as we learnt here last week) but also the 'Room of Requirement' for long beautiful hair! Read on!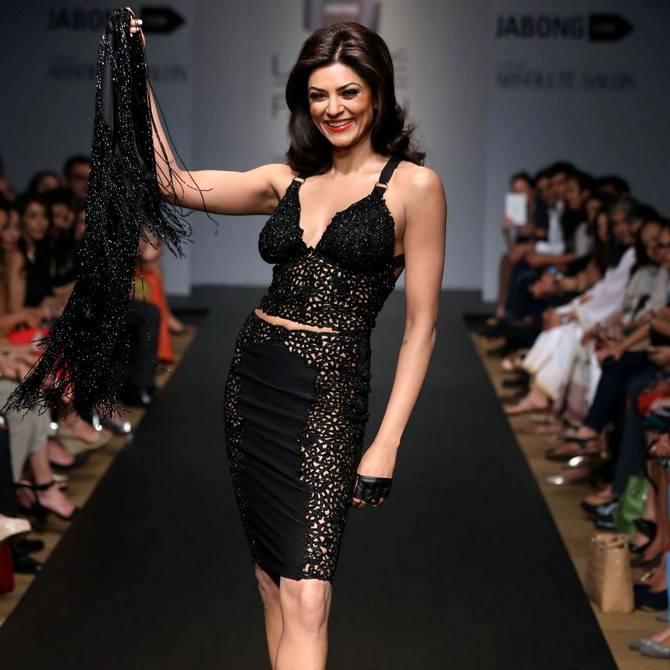 Love is in the hair. We all love our hair but we also face some miserable hair woes at some time or the other. Let's gear up to deal with these monstrous problems at home itself in the best possible natural way.
Chemicals have side-effects on your hair and maybe other parts of the body, so it is better to use natural and organic processes.
Hair problems:
Problem # 1: Hair Loss
This can be extremely horrifying. Hair loss and hair thinning occurs due to various reasons. Unhealthy eating habits, lack of protein in the diet, stress, using ample of chemical based products, regular usage of blow dryer/straightener/iron or may be some medicinal side effect.
Here are some quick fix home remedies to deal with hair loss.
Hot oil treatment
Ingredients:
Any natural oil: olive oil, canola coil, coconut oil, mustard oil, almond oil or castor oil
Method:
Heat any of the above natural oil so that it is warm.
Massage it gently into your scalp.
Leave it overnight or for an hour, then shampoo your hair.
Coconut milk
Ingredients:
Coconut milk (grind some coconut shavings and squeeze them well)
Method:
Apply some coconut milk all over the scalp and massage into the hair roots.
Leave it on for 1-2 hours and then wash it off thoroughly.
Mustard and Henna leaves
Ingredients:
Method:
Boil some mustard oil and add one pinch henna leaves, till it is burnt in the oil.
Filter the oil using a fine cloth.
Regularly massage your head with this oil. This will aid hair growth.
Problem # 2: Premature Grey Hair
This dreadful greying of hair happens to all us at some point in life. There are various factors that contribute to premature greying of hair. Stress, reckless lifestyle, anemia, poor scalp conditioning nutritional deficiency, using electric dryers and concentrated hair dyes, as well as genetic disorders.
Let us seek some help from the following home remedies.
1. Coconut Oil and Lemon
Ingredients:
Method:
Mix coconut oil with a dash of lemon juice, and apply this mixture on your head.
Leave it for about 10-15 minutes.
2. Amla Magic
Ingredients:
Method:
Boil some amla pieces in coconut oil, until they turn black.
Apply this paste on your hair and then wash your hair thoroughly.
3. Curry leaves cure
Ingredients:
Crushed curry leaves
Coconut oil
Method:
Take 7-8 crushed curry leaves and heat it some coconut oil.
Strain the mixture and apply it on your scalp when it is lukewarm.
Wash it off after 1 hour.
Problem # 3: Dry and Dull Hair
This can be a nightmare for most of you beautiful women out there. Hair becomes dry when it doesn't receive enough moisturiser, also because the hair has to battle the monsoon, pollution, product residue and harsh chemicals.
Dry hair is dull hair as it loses its lustre and appears frizzy and unhealthy. Fight the dryness and dullness with the below mentioned home remedies.
1. Beer
Ingredients:
Beer
Method:
Take some beer along with you in shower and pour it all over your hair; you can have some too ;p
Allow it to set for 5-7 minutes.
Wash it off thoroughly and condition you hair.
2. Baking Soda
Ingredients:
Method:
Combine baking soda with some water to form a thick paste.
While having shower, apply this paste on to wet hair.
Rinse thoroughly with cold water and shampoo it.
Problem # 4: Frizzy Hair
Humidity, strong winds and over exposure to sun are the major culprits of frizzy hair. Everyone hates the unmanageable frizzy hair days. Fight the frizz with these easy steps.
1. Honey and Milk
Ingredients:
Method:
Take some honey, mix it with few drops of milk, and pour it on your hair.
Gently massage it all over you hair.
Allow it to settle for 15-20 minutes and then rinse with cold water and use a mild shampoo.
2. Egg
Ingredients:
Method:
Separate the egg white from the egg yolk.
Add a tablespoon of water to the yolk and blend until it is creamy.
Add the egg white to the above mixture.
Wet your hair and apply the mixture to your scalp, let it stay for about 25- 30 minutes.
Rinse with cold water and shampoo your hair at least twice to get rid of the smell of the egg.
Problem # 5: Split Ends
Be it long hair or short, this is one of the most common hair problem faced by most women. Unfortunately like grey hair this one is most prominently visible. As the hair grows long it prevents the natural oils from reaching the ends of the hair strands leading to split ends. These are also caused by disproportionate and exaggerated use of chemical based hair products, regular straightening, trimming with blunt scissors, excessive exposure to sun and lack of nourishment.
Home remedies that fight with the split ends are:
1. Papaya Pack
Ingredients:
Method:
Make a smooth paste by combing skinless and seedless papaya with yoghurt.
Apply it to your scalp and the ends for 45 minutes.
Rinse it off thoroughly.
2. Banana, Egg and Honey
Ingredients:
Method:
Make a fine paste by mixing banana, egg, milk and honey.
Apply it to your hair and allow it to stay for 30 minutes.
Wash and rinse thoroughly with mild shampoo.
3. Dal Treatment
Ingredients:
Black dal (lentils)
Fenugreek seeds
Curd
Method:
Grind some black dal with fenugreek seeds to make a fine powder.
Add some curd to it and mix well.
Apply this paste to your hair and leave it for 1 hour.
Wash it off with mild shampoo.
Problem # 6: Dandruff
This could be the most embarrassing and annoying hair problems of all. The white flakes known as dandruff are caused by various things like dry scalp or a very oily scalp, sensitivity towards certain products, lack of hair hygiene and some skin issues.
Here are some home remedies to battle out dandruff:
1. Lemon peels
Ingredients:
Lemon peels
Method:
Take peels of 3-4 lemons and boil them in 4-5 cups of water for approximately 15-20 minutes.
Once it cools down, use this solution to wash your hair at least once a week.
2. Yoghurt solution
Ingredients:
Yoghurt
Method:
Apply some yoghurt on your hair and scalp and keep it for at least one hour.
Wash it off with a mild shampoo thoroughly. This is the most effective method to get rid of dandruff.
Photograph: Courtesy Lakme Fashion Week
Dipika Thawani, co-founder of i2Addicted.com, is a fashion designer by profession and baker by passion.