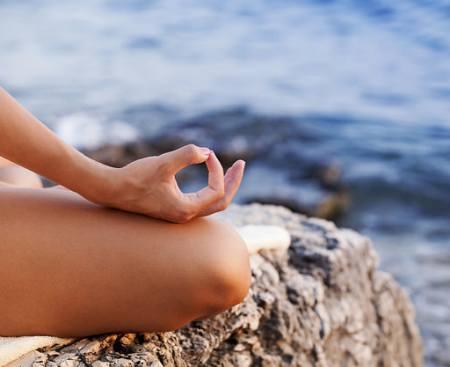 Dr T S Kler, Executive Director (Cardiac Sciences), HOD Cardiology, Director Electrophysiology at Fortis Escorts Heart Institute & Research Centre, tells us how to have a healthy heart after a person has suffered from heart attack.
Primary prophylaxis refers to a condition where one has not suffered a heart problem or a heart attack and you are trying to avoid it.
Secondary prophylaxis means you have already suffered a heart problem and you want to prevent further damage to your heart.
Secondary prophylaxis involves management of the risk factors, which are classified as major and minor.
The four major factors that must be managed are: smoking, diabetes, hypertension and increase in cholesterol. You try to manage all these four factors to prevent further damage to your heart.
Even one cigarette is dangerous for your health after you have suffered from a heart attack.
Make it zero, which means you should absolutely avoid smoking a bidi, or hookah, or tobacco or cigarette or even passive smoking.
Diabetes in such cases should be properly controlled. The Haemoglobin test (HbA1c) must be done every three months and care should be taken to keep this level below 7.
Cholesterol test can be done once in six months and one has to concentrate on bad cholesterol also called as LDL or low density cholesterol.
LDL of a person who has suffered a cardiac arrest should be kept below 70 by engaging in dietary manipulation, regular exercise and by addition of a drug called statin.
Talking about blood pressure level, it should always be kept under 140/90. This can be done again by dietary manipulation and regular exercise. If that doesn't help then addition of medication is prescribed.
Once you take care of these major risk factors you should tackle minor risk factors.
This revolves around weight management. The ideal weight of any individual should be the person's height in centimeters minus 100. If your height is 174 cms then your weight should not exceed 174 minus 100 = 74 kg.
Apart from weight you also have to control your abdominal girth at the level of umbilicus. In Asian population, for men abdominal girth should be below 90 cm and in women it should be below 80 cm.
In case your weight is okay but your tummy is coming out then this becomes an additional risk factor for heart disease. That is why I tell people that it is the control of weight and pet (stomach in Hindi) that you should focus upon.
Then you come to doing regular exercise. Lack of exercise is related to risk of heart disease.
People must do 45 minute of moderate exercise at least five to six days a week. It could be swimming, walking or jogging but there is no one exercise which is better than the other.
The only advice to people who have heart disease is they should increase their level of activity gradually. If you are a person who has never cycled in life then you should not start suddenly cycling 20 km a day.
Better still, if you have just come out of a heart attack the best way is to ask your cardiologist about the exercises you must do.
In case you don't ask them then the rule of thumb is you should increase your level of activity gradually. Like if one walks say 30 minutes for the first week then s/he should increase the duration by five minutes at the end of every week.
The last factor one must manage, which is very, very, important in our society, is stress. Practically, everybody suffers from some kind of stress. The degree varies from person to person or place to place. So, one has to devise a way to de-stress herself or himself.
This could be a routine like going to a temple, chatting with friends, or attending meditation classes. Whatever you like, or any activity that gives you peace of mind, should be undertaken.
The other important aspect of managing a post heart attack condition is to follow the doctor's instructions about medication. One has to strictly follow the doses and time when particular medicines have to be taken.
In India I have seen that patients will themselves stop medication. Or they will change the dose on fancy.
Medicines are meant to control the symptoms and increase longevity of life.
Like when you prescribe a particular ACE (angiotensin-converting-enzyme, prescribed for the treatment of hypertension and congestive heart failure) inhibitor of strength 5 mg twice a day, they reduce it to 2.5 mg after a month or so. This should be avoided at all costs.
The cultural myth in India is medicines are harmful. The other myth is medicines if taken for a long time do more harm than good.
Photographs: Take Back Your Health Conference/Creative Commons