In an interview with FHM, the actor revealed his workout regime.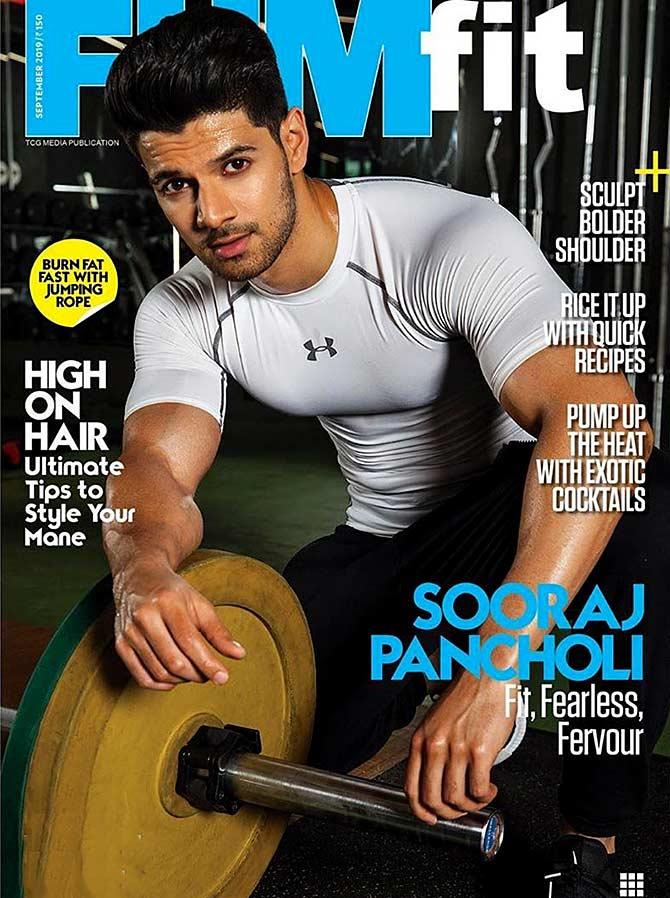 'I train until I fall on my knees. If I don't do that, I don't feel good.'
'I am a clean slate and am willing to learn and explore every possible genre that comes my way.'
In an interview with FHM Fit, Sooraj Pancholi who covers their September issue reveals details about his fitness regime.
A fitness enthusiast, the actor feels that diet and good sleep are as important as regular workout.
'Fitness is essential, and so is diet, but sleep is the most important of them all. It helps our body to recover from all the wear and tear,' he shared with the mag.
One look at his ripped physique and you'd believe that he'd love to star in an action movie.
But that's not his style. 'I personally am more interested in romantic films and don't like a lot of action,' he admitted.