The young actor shared a video trying a new pose from scratch.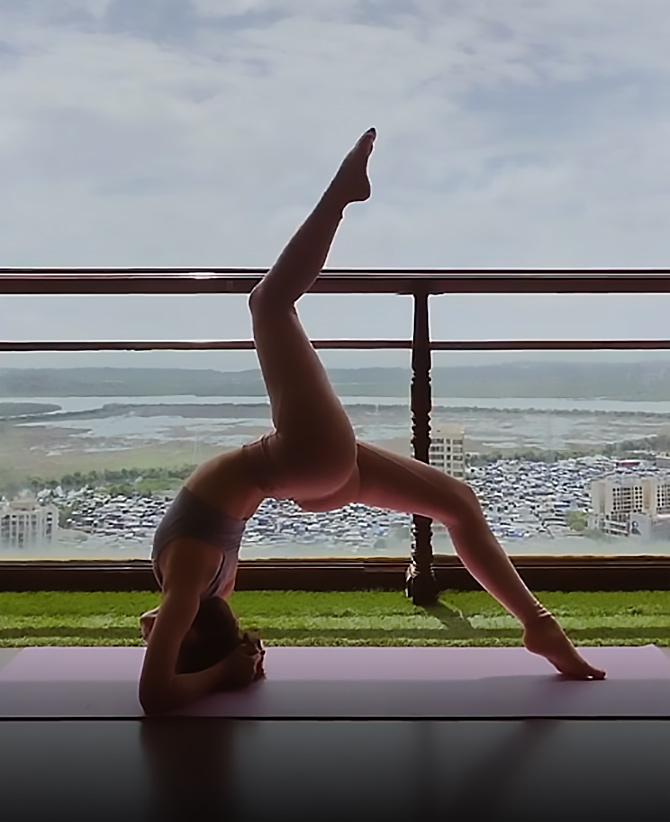 Alaya F has been shooting some really cute videos in the lockdown.
Recently the actor shared a post about her trying a new yoga pose.
For someone who has never tried yoga, Alaya struggles initially but manages to get it perfect after repeated failed attempts.
Sharing the video on her Instagram, Alaya wrote: 'This is NOT a tutorial!! It's just 3 minutes of me struggling.'
'I've never really done yoga in my life but it's been one of my favourite lockdown activities to find yoga videos and poses and try and recreate them. I'm a big believer in doing things over and over and over again until I get it, so here's a little glimpse into that!' the actor shared.
'Please don't try this at home unless you know what you're doing.. don't be like me,' she also warned netizens.
Watch the video below!
Video: Coutesy Alaya F/Instagram