She calls it 'training with the beast'!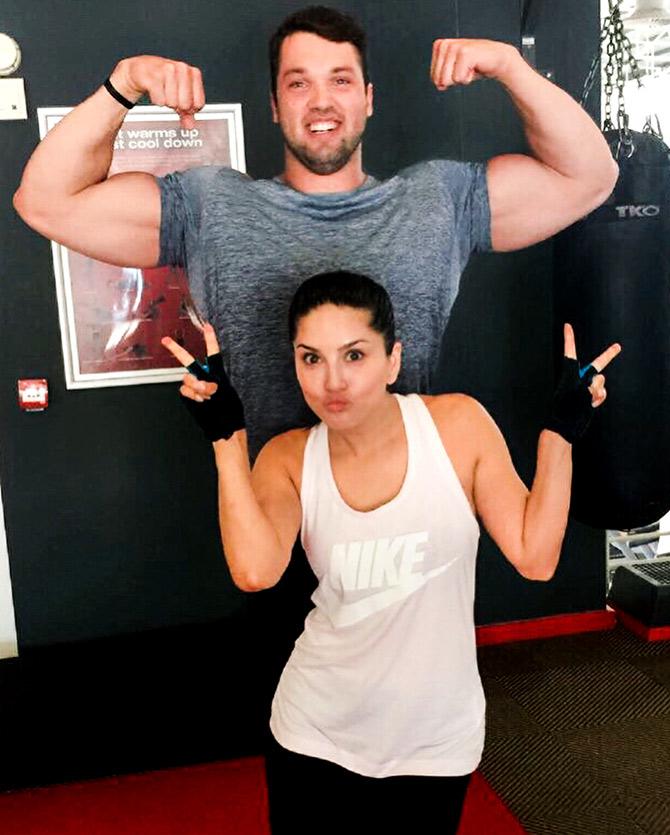 Sunny Leone and Lian Wentzel in Cape Town.
All photographs: @sunnyleone/Instagram.
Sunny Leone has been travelling for days now, but -- unlike most of us -- that doesn't mean she has slacked off on her fitness regime.
The actress, who was in Cape Town recently, hit the Virgin Active Gym in the South African city with personal fitness trainer Lian Wentzel.
'Training with the beast @lian_wentzel,' Leone shared on social media. 'Havnt been this sore in so long it's cray-cray!!! [sic]'
Wentzel added in a separate post, 'Training sessions with the one and only @sunnyleone... kind hearted, down to earth, humble and the list goes on.'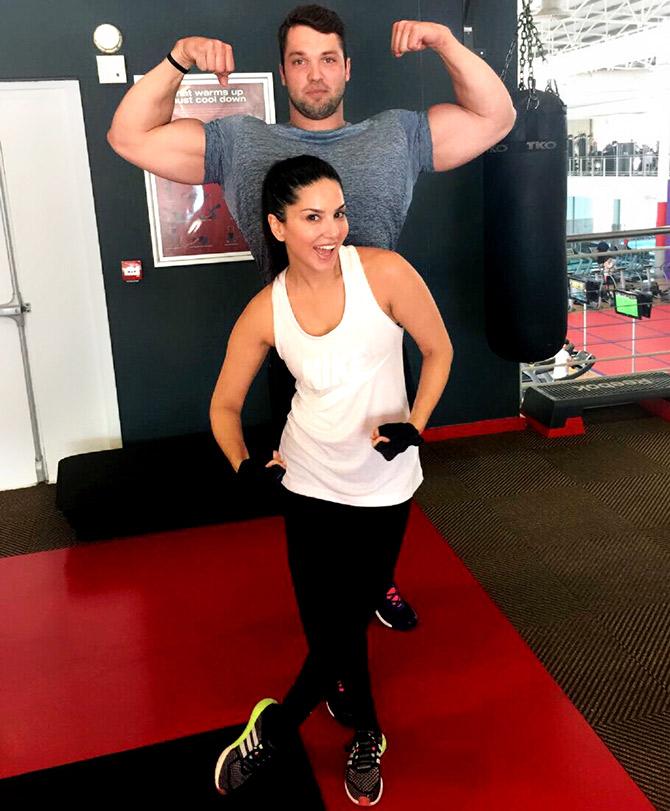 Wentzel swears by deadlifts and thinks they should be part of every fitness programme. One of his personal bests was a 300 kg deadlift!

Wentzel, who is also a professional body builder, trains people to 'reach their goals... whether it be comp prep or general maintenance/weight loss!'
He often posts about his personal journey on social media.
Having gone from a lanky teen to pro body builder, he isn't deterred by genetics. 'To change yourself, you must challenge yourself!! F**k genetics and train like a beast! The results will come,' he says.
He is a beast about consistency, hard work and nutrition.
'I follow a clean diet all year round so even if I bulk I'm guaranteed to only pick up muscle mass and not fat. So I will get heavier but my body fat % will stay low,' he says in one Instagram post.
Fitness, he points out, 'is not about being better than someone else, its about being better then you used to be'.
He adds, 'The biggest goal of my fitness journey is to inspire and and prove that anything is possible if you put your mind to it!'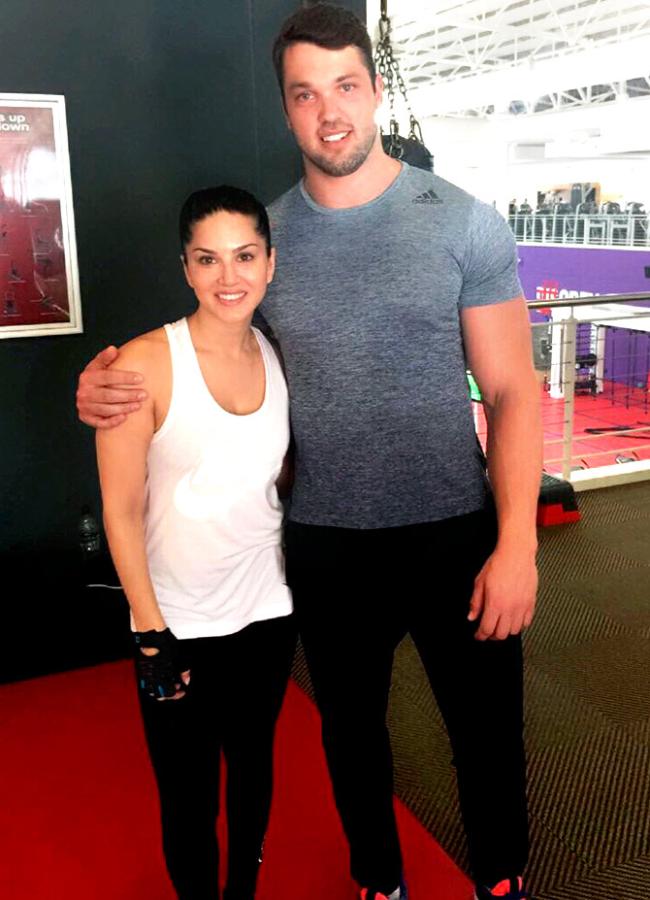 The best way to stay motivated, Wentzel says, is to 'think about why you started'.