Even at 48, the Friends star is not just one of the most beautiful women in the world, she is also the second highest paid actress!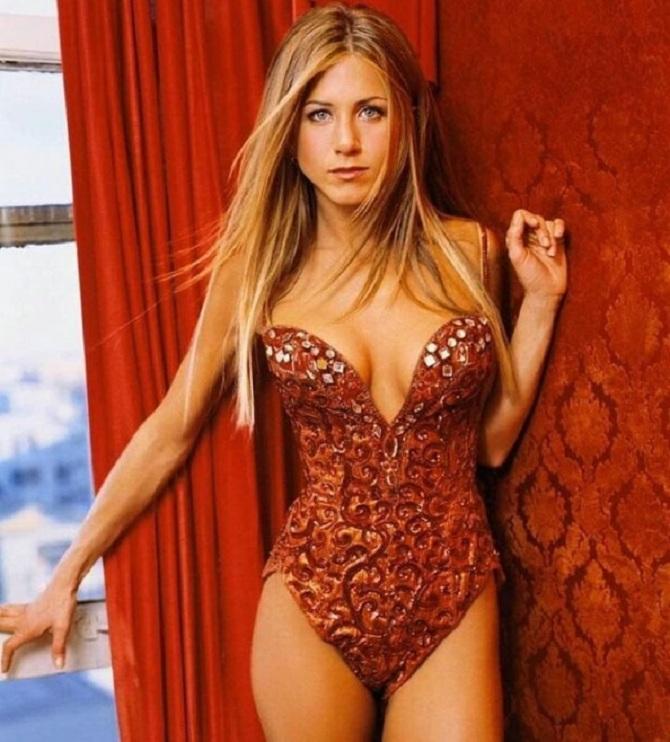 1. Motivate yourself
In an interview to People, after being crowned the world's most beautiful woman, Jennifer Aniston acknowledges to being as human as us when it comes to skipping the gym.
'Of course I [get bored]. It's when I take breaks and then I get back into it, that's when it's hard,' she says.
She adds, 'Bite the bullet. Just bite the bullet and do it. Think of a wonderful pasta or Mexican meal that you want to have on the weekend and dangle that in front of you like a little carrot.'
She claims that once she motivates herself to get back into the gym, 'I love it and I crave it.'
2. Avoid boredom. Mix it up
Jennifer Aniston tends to go in and out of exercises. And that's her one constant.
According to People magazine last year, 'She goes to a spin-yoga class -- which is 30 minutes of spinning and 30 minutes of yoga -- three times a week. Then, she does weight training at home another three days a week. Sometimes, she'll spice it up by doing cardio at home, too. She calls her home cardio session a "trifecta."'
The trifecta, in Jennifer Aniston's words, is: 'Fifteen minutes on the bike, 15 on the treadmill running and then 15 on the elliptical. You have to shake it up, you know, muscle confusion.'
And according to Vogue right now she is into The Class by Taryn Toomey.
The Class, according to Toomey, 'is a 65 or 75-minute cathartic movement experience. Through simple, repetitive calisthenics and plyometrics, participants challenge the body to engage the mind.'
Jennifer Aniston is also back in the gym with her trainer, 'throwing heavy boulders around and pushing medicine balls and wiggling and shaking that big rope thing -- Battle Ropes... They're hard! But it's fun. I started doing that when I was filming We're the Millers, and I really liked it. It kicks your butt, though, so I dip in and out of that throughout the year.'
Aniston adds, 'And then I do 45 mins of intervals on my elliptical. I raise the incline, run for two mins, walk for one, run for two. . . and I do it for 20 minutes straight until I'm just drenched.'
When she is not hitting the gym, she keeps it interesting by going for hikes.
3. Take a break
People magazine says, 'Contrary to rumors that she works out twice a day, she says she hits the gym once daily for around an hour. She usually takes Sundays off, too.'
4. Stop body shaming your own self
Jennifer Aniston tells Elle, 'When we're kids, we're constantly working out for smaller arms, a leaner butt, a flat tummy. Don't beat it up so hard. Let it be. It can be a little soft.'
Recommended for you:
Just like Akshay Kumar: How to be fit at 30, 40 and 50