Rediff reader Hiral Harekar tells us how she stays fit in the lockdown.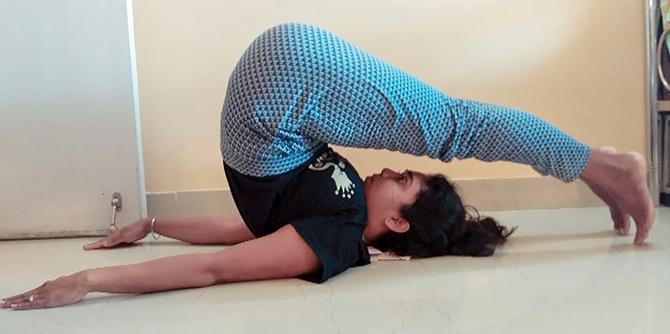 I daily do yoga, zumba and abs workout for my fitness.
According to me fitness is very important.

A part of my motivation to stay fit is my little tummy. I also think about the fancy dresses I have in the wardrobe that I want to fit in.

Besides, I believe in eating healthy food and staying fit because it improves your immune-system that will help fight corona and other dangerous diseases.
Every day I work out in the morning between 9 am and 10 am everyday.

I do yoga and zumba.
Yoga makes me feel good. Zumba helps burn body fat.
Working on your abs will give you a flatter tummy.
And not to forget, good food is must.

Some pictures of yoga poses I tried during the lockdown: