The Brazilian model's yoga pics will bring you plenty of calm.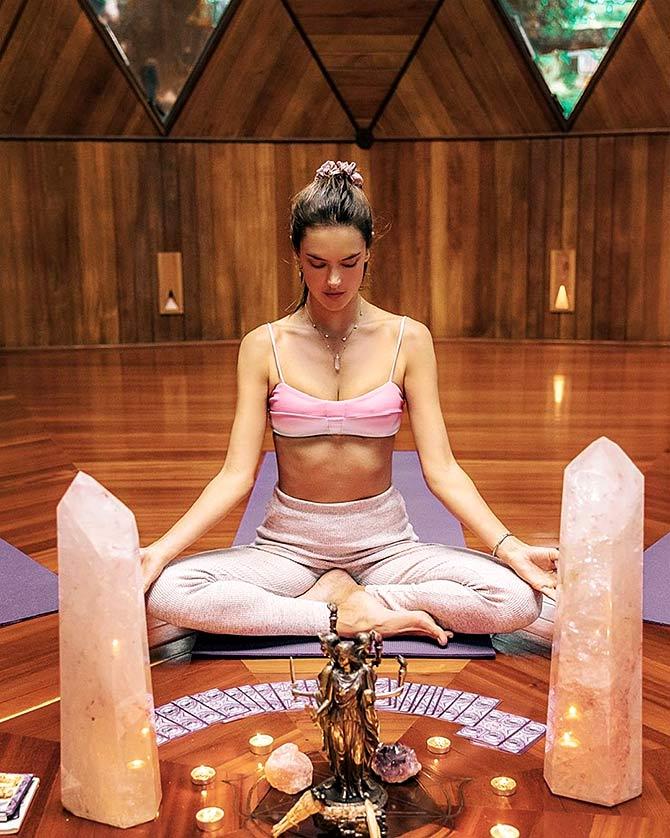 Alessandra Ambrosio was in Brazil's Floripa – Ilha da Magia and she has shared pics of her signature yoga moves.
Wearing a pink sports bra and matching yoga pants, the Brazilian model is seen meditating in the first pic, above, as she flaunts her washboard abs.
In the second pic, below, Alessandra does a headstand, and her pose and grace are pretty impressive.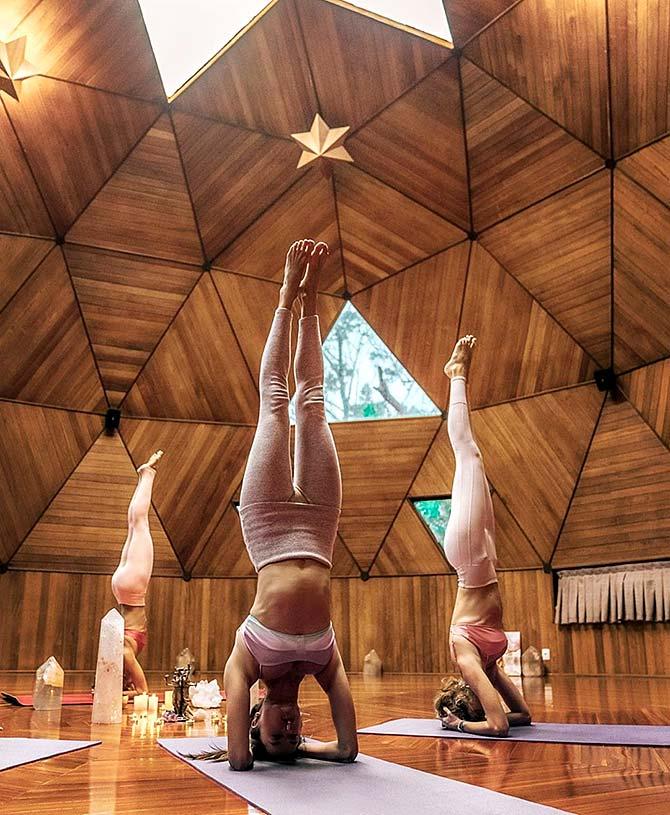 A fan of yoga, the Victoria's Secret model makes it a point to do yoga every week.
As for her routine fitness regime, she spends at least an hour in the gym daily, and in the weeks leading up to the annual Victoria's Secret show her hours dedicated to workouts get longer.