The actor took to Instagram to share a video and discuss how she is staying fit in the lockdown.
Photograph and video: Courtesy Jacqueline Fernandez/Instagram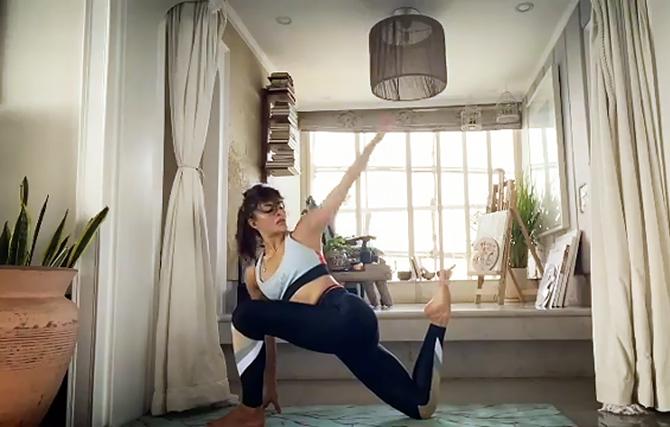 The recent lockdown is gradually beginning to affect our physical and mental state.
Jacqueline Fernandez revealed that she's been grappling with anxiety and has turned to yoga for help.
The actor posted a video where she is seen attempting some tough yoga routines inside her home.
Jacqueline looks at ease dressed in black yoga pants and pink and grey sports bra as she nails the headstand.
'I have been dealing with some major anxiety these past few weeks.. however being consistent with yoga has taught me the valuable lesson of being in the moment and what's even more important.. gratitude.. for life and being alive.. have a great day everyone!' the actor wrote on Instagram.
Check out the video below: