We tend to make the things we crave; which does not necessarily mean that they are healthy, says nutritionist Delnaaz T Chanduwadia.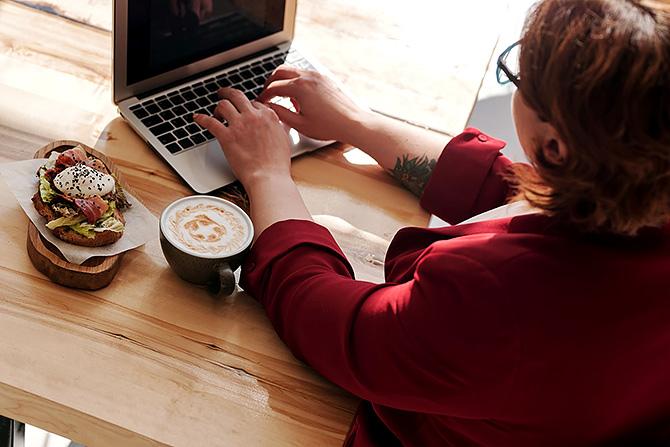 This very unprecedented phase has thrown quite a few curveballs our way.
Whoever thought we would be homebound making our meals, no house help and also feeding our cravings.
Being in lockdown for some of us it means a lot of work -- work from home and work for home.
In such times we look at food as comfort food.
We tend to make the things we crave for which not necessarily would mean that they are healthy.
From what we noticed so far, a large part of the population is indulging in baking, or making fried food for snacks -- because you are at home, and a tad bit more relaxed. But mostly, also, because you are bored or stressed.
During this phase, it is important to understand that all of us may not have the same level of activity and hence consuming high caloric food may be detrimental to our health.
Here are some tips to maintain a routine and not eat out of boredom.
1. Keep yourself hydrated
To beat the summer heat- one should work at keeping themselves hydrated.
Avoid multiple cups of tea and coffee. Work at consuming more water, lime water, buttermilk, herbal kadhas, infused waters such as those with fennel/cumin as they are cooling.
2. Snacking
Since we are homebound- we tend to walk to the fridge- open it and close it, scouting for something to eat.
It is important to stock up the right things.
Nuts like almonds, walnuts, macadamia all have selenium, omega three -- all good fats. They work well at calming the system.
Avoid junk, packaged and fried foods. They make the system sluggish and hamper the immune function as well.
3. Fruits and veggies
Some of us do have difficulty in procuring these basics. However, as much as possible it is important to increase your intake of fresh produce whenever possible.
Make sure at all times it is well washed. Fruits and veggies are loaded with Vitamin C, A, fibre, minerals, folate.
All these vitamins form a cascade to work towards building a strong immune system. The reason you will need a variety is because a particular vitamin just does not cut it for keeping your immune levels in check.
Amla, berries, oranges, chillies, peppers, guava etc are good sources to keep your vitamin C levels up.
Another important factor in maintaining immunity and a distressed state of mind is to consume probiotics.
Probiotics help with the upkeep of gut bacteria. The gut-brain connect is legit.
If your intestine flora is well maintained, you will be happier -- it's a mood changer and keeps your immune system in check.
4. Protein
Our hormones, enzymes, cell membranes all have protein to maintain structural integrity.
It is important to consume adequate amounts of protein. Protein is an important part of maintaining immunity. The best source of proteins is egg, poultry, fish and combinations of cereals and pulses.
These trying times, remember to be well fed, eat right!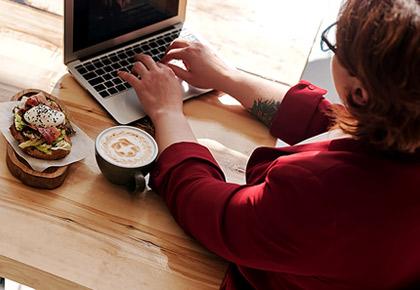 Delnaaz T Chanduwadia is chief dietician, Jaslok Hospital and Research Centre, Mumbai. She can be contacted on ga@rediff-inc.com.