Follow these simple tips to survive festive binging.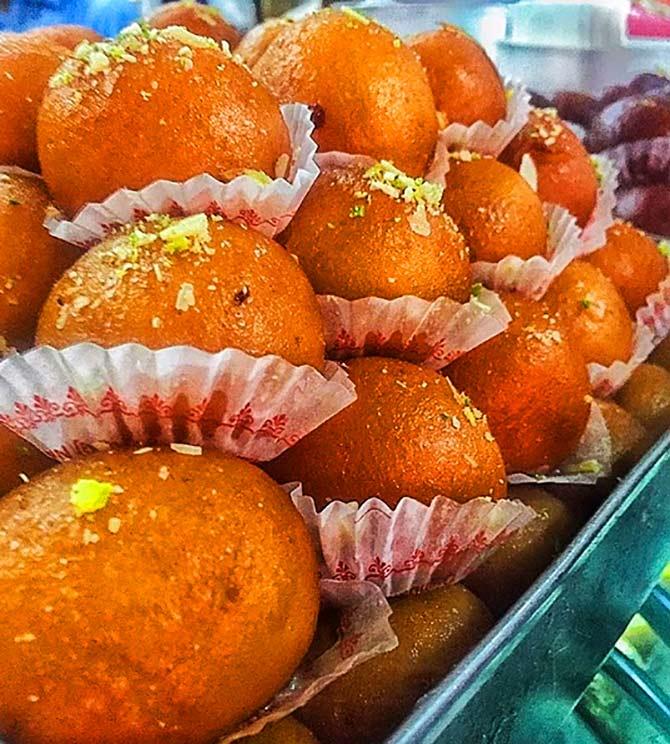 Bloating and an upset stomach are some of the common symptoms during the festive season. It happens due to excessive binging on junk food and eating wrong food combinations.
Add to that heartburn or flatulence, which can leave you feeling sluggish.
Ensure that you are on the right track and celebrate festive occasions sensibly.
Below are some of the most common outcomes of festive binging. Read on to find out how you can prevent such issues.
Gut problems
The mixing of various foods creates unexpected muscle spasms. This is one of the primary causes of alternating diarrhoea and constipation -- it can give you a feeling of improper evacuation.
It is important to watch the combination of foods you eat and also ensure that you take adequate amounts of fiber.
Reduce your alcohol consumption and avoid late night eating or drinking.
Hydration (having enough water) is also an important aspect of feeling good with your bowels.
Bloating/gaseous abdomen
Festive food is also generally a lot richer in simple sugars and oils and the body will store this excess sugar as fat or glycogen.
Bloating can be easily minimised by eating smaller portions at a time and reducing on the amount of fried foods you consume.
Do not resort to highly acidic food that can be detrimental to health and causes inflammation to the stomach mucosa.
Intake of probiotics and alkalising diets will help reduce the feeling of bloating.
Another reason for bloating could be excessive intake of diary, fermented and junk foods.
Hyperacidity or heartburn
The feeling of a burning sensation in the epigastric region is very common due to binging.
The more you cram in your stomach, the more pressure gets exerted on your esophageal sphincter, which keeps the digested food in its place.
When the pressure is too much, food and acids will push back up causing heartburn.
The best way to prevent the acid reflux is by not loading your stomach with large portions of the food at one time.
Provide enough space for the stomach to pulverise the food.
Also eat your food on time, avoiding too long or too short intervals.
Do not start the day with coffee or tea, and reduce your intake of fizzy drinks, which are extremely acidic.
Sipping of cold water or munching on a cold apple will help alleviate the symptoms.
Soaked chia seeds are also very effective in treating acid reflux.
Excess alcohol intake is also a major reason for acid reflux.
Constipation
Indigestible foods, not enough fruit and vegetable intake and lack of exercise can leave your bowels feeling sluggish and constipated.
Too much food can also make you feel full and slow down your whole digestive system, leading to stomach ache and constipation.
Lack of water intake and excess alcohol also causes dehydration and eventually constipation.
To avoid gaining excess kilos as well as becoming constipated, bloated and uncomfortable, it's important to eat foods high in fibre and drink plenty of water.
Look after your digestive system by eating complex carbohydrates containing high fiber such as brown pasta, bread and rice, plenty of fruit and vegetables.
Such preventive measures help you overcome the discomfort from festive binging.
In brief the below tips are extremely important:
Add more fiber rich food that are low in calories
Have few portions of fruits and veggies
Drink a minimum of 3 litres of water
Exercise an hour every day
Eat smaller meals
Avoid late dinners
Avoid eating fried foods
Avoid eating too much sugar
Reduce alcohol intake
Try and do once a week of juice or fruit fasting
The article is written by Dr Manoj Kutteri, Wellness Director at Atmantan Wellness Centre.