The nutritionist behind Manushi Chhillar's fitness reveals the trick.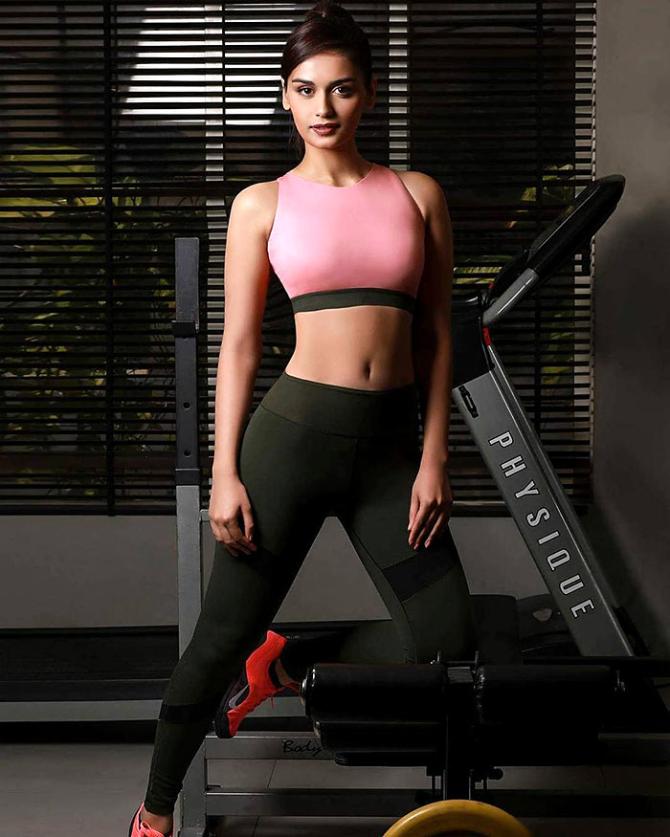 Manushi Chhillar is the sixth Indian beauty queen to earn the Miss World crown.
Photograph: @manushi_chhillar/Instagram.
Celebrity nutritionist Nmami Agarwal, founder and chief executive officer, Nmami Life, is the fitness guru who guided Manushi Chhillar on her Miss World journey.
Agarwal recently revealed the rules Chhillar followed by challenging her Instagram followers to do the same and feel the difference in just 15 days.
Don't miss: Manushi Chhillar's Top 10 Miss World looks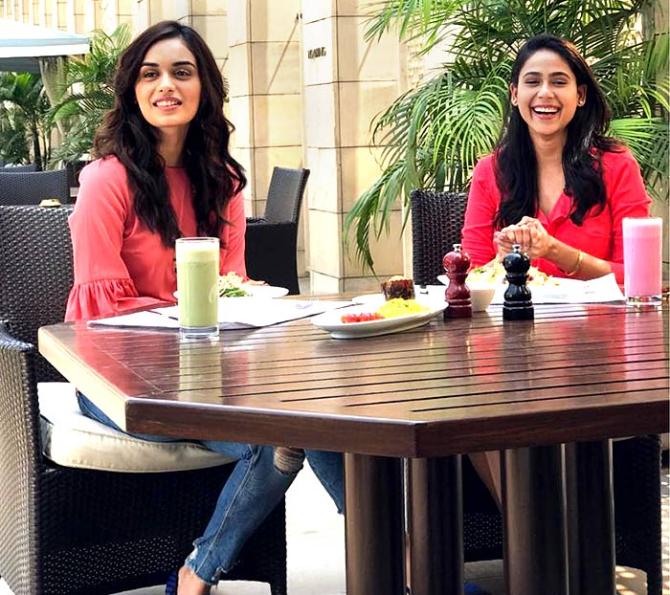 Manushi Chhillar with Nmami Agarwal (right).
Photograph: @nmami.agarwal/Instagram.
1. Don't skip breakfast.
'Skipping breakfast increases hunger pangs by the end of the day,' Chhillar says.
2. Eat regular meals and use smaller plates
'Eating regular meals helps to reduce the temptation to snack on food that is high in fat and sugar,' Chhillar notes.
3. Control the snacking
Agarwal says, 'We control our larger meals, but throw water on all that effort by bulking up our snacks. Most of our mid-meal snacks are unhealthy... have fruits, nuts, low-sugar granola bars, popcorn as your snack and nothing else. BUT, don't have all of them too!'
She also recommends 'having fruits of 3-4 colours in between your meals.'
4. Avoid sugar
The nutritionist explains, 'Refined sugar is bad not just for your blood sugar level or your cholesterol, but for your skin too. Still want something sweet? Have Khajur, jaggery. or brown sugar.'
5. Choose tasty and healthy options
'Wanna have something fried? Opt for its boiled, baked, grilled version,' Agarwal says. 'Swap all aerated, carbonated, unhealthy soft drinks with vegetable and fruit smoothies.'
6.Dine early
'Early to bed, early to rise... But have you given it a thought how you can go to bed early if you don't dine early,' Agarwal asks. 'Finish with dinner by 7:30 and hit the hay few hours after that.'
7. Drink enough water
Hydrate, hydrate, hydrate.
Agarwal and Chhillar swear by this.
The nutritionist suggests drinking 3 litres of water a day.
8. Don't cheat on sleep
Agarwal says, 'It isn't a coincidence that sleep is associated with beauty and glow. Not getting optimum sleep leaves you more tired and unproductive than usual... Sleep for 8 hours.'
She adds, 'Resist the urge of screens 2 hours before going to bed. Take a walk, talk to family, read a book -- but turn off all your screens.'
Screens -- mobile screen, laptop screen, television screen, etc -- are the the biggest reason for insomnia after stress.
She also recommends covering your sleep debt as soon as possible.
9. Keep moving
Agarwal points out that you don't need much to stay healthy: 'Just 2.5-3 hours of physical activity per week! Spread this throughout the week and you get 30 minutes of just "leisurely walking" each day.'