With no fad diets, Sameera took help of yoga, Pilates and strength training to bounce back in shape. This is her story.
Thanks to social media, our news feed is filled with perfectly filtered images of celebrities wearing the best of clothes and makeup.
So it is natural to expect your favourite stars and models to have the perfect life off camera too.
What we don't realise is no one is perfect.
Celebrity or not, each one goes through a different gamut of emotions and phases in life that may not be so healthy for you to follow.
Actor Sameera Reddy who is expecting her second child, recently took to Instagram to share some of the challenges she faced as a young mother.
From being fat shamed to dealing with post-partum depression, the lessons she learned will inspire you too.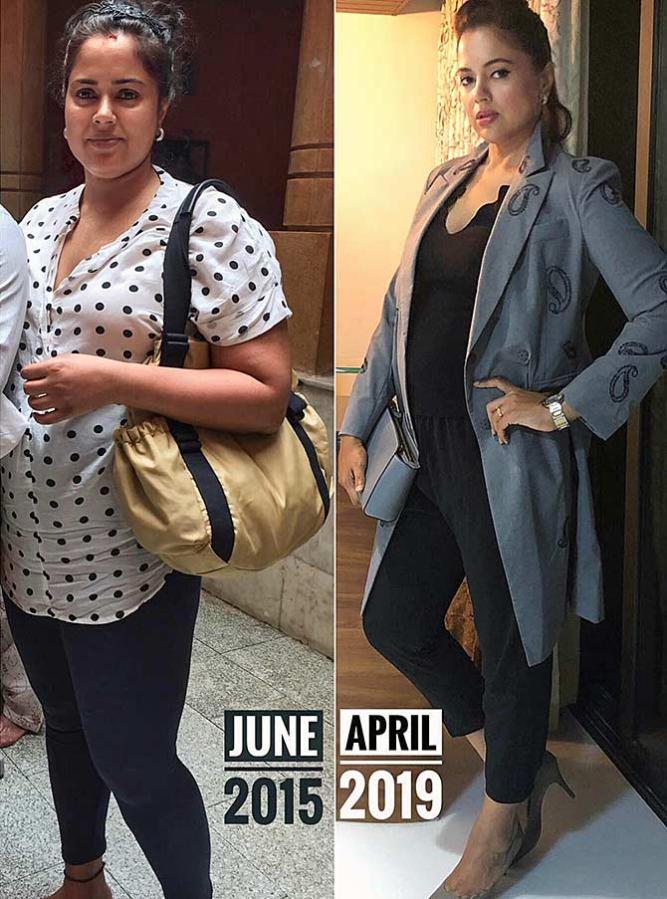 I touched 102 kg in May 2015, the month Hans was born and I'm not scared to admit it.
It took me to the deepest darkest places in my head.
My confidence shattered. And I couldn't lose the weight for a year after because I was too scared to even step out.
I disappeared because I didn't have the strength to be judged by the world after all the years of being glam and fit on screen.
But the beautiful part is that you can only hit your lowest low to know you can absolutely climb out of that hole.
It's a fight. A hard one. Took me two years more to lose the weight and to step out and face the world again but I wish I had the courage then.
I did it naturally with no fad diets, no easy way out.
Only with dedicated workout, yoga, Pilates and strength training.
It's important for me to post this now because I need women to know the struggle is real.
The mood swings, hormonal changes and losing your body shape can mess with your mind.
It's a superficial world and people can be hurtful if you don't keep up. But the key is to be fearless.
Only you can get out of that rut.
It's yours to change. Be brave. You can move mountains if you just will it.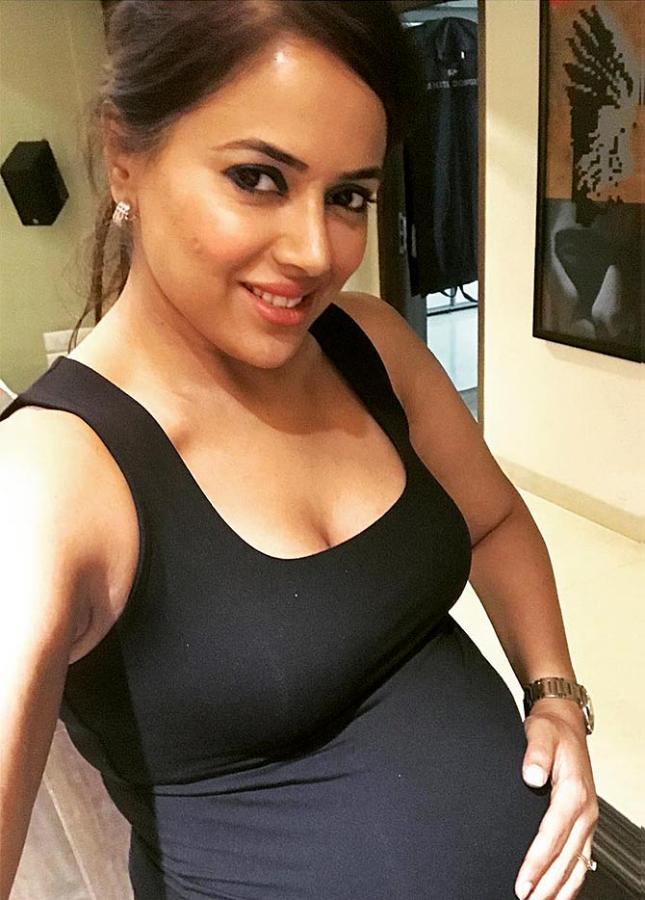 Sharing a recent picture of her bump, she wrote a message for her baby -- Kind heart, fierce mind, brave spirit.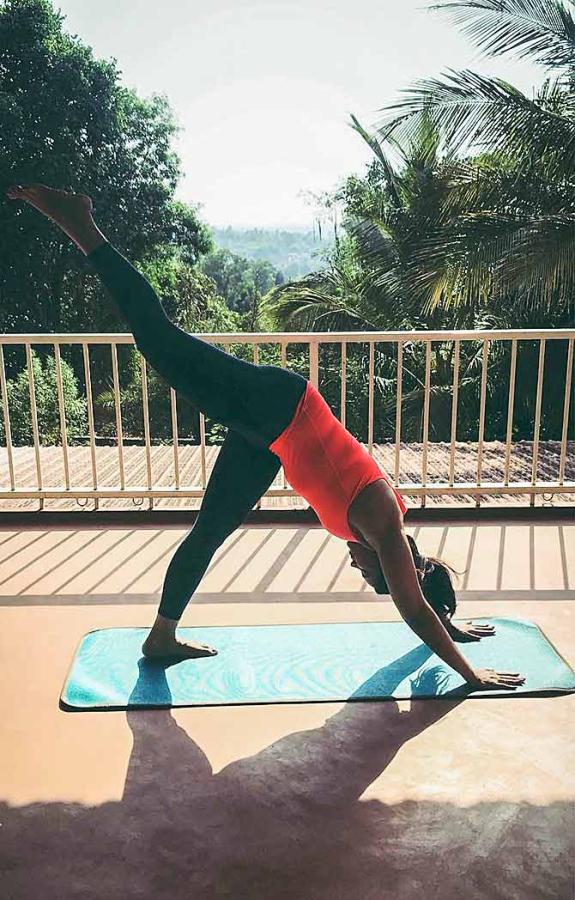 For Reddy, yoga has been the key to finding her balance. 'Asana and meditation gives not only a healthy body but also peace of mind,' she wrote.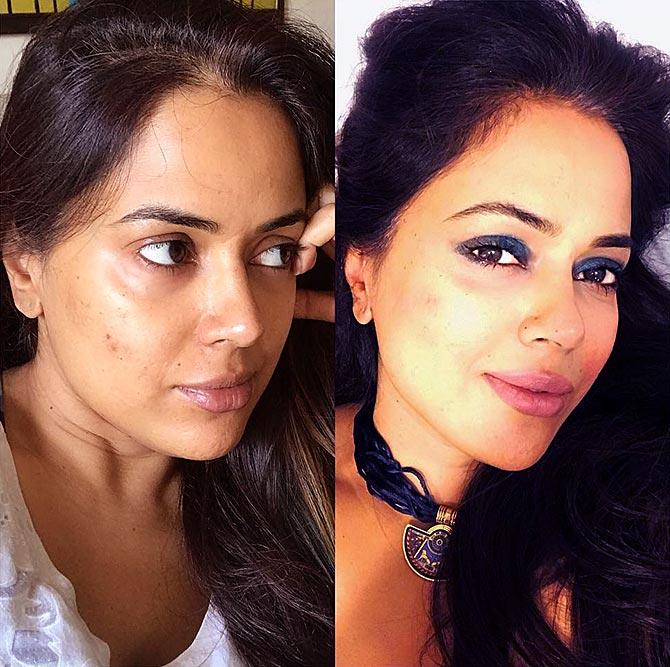 Being an actor, she also realises the pressure to look perfect on social media.
Posting the above pictures, she said: 'Instagram vs Reality: Don't get pressured thinking how everyone is perfect because they are NOT.'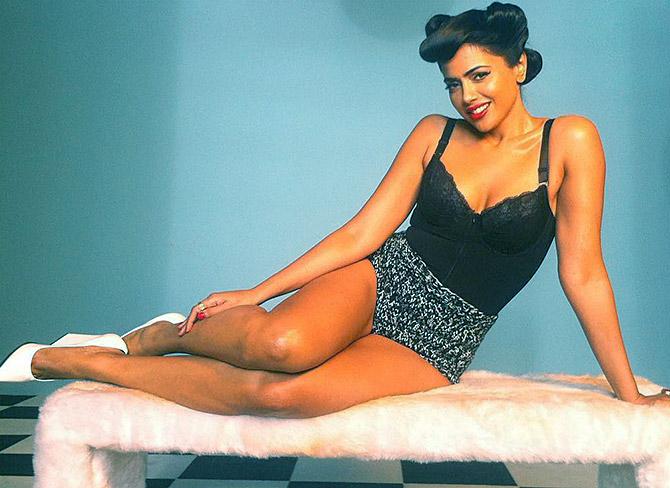 Sameera often shares unedited pictures to drive an important message:
'This pic is a #nofilter no #touchup shot from a @vogueindia shoot before the baby,' Sameera wrote on Instagram.
'It reminds me of how critical I was of my body and just couldn't be happy with it. Now post baby I had to work so hard to shed the weight, I can only say how self loathing and body shaming is such a grotesque waste of energy.'
'If only I could go back I'd tell my self to just loosen up and not take myself so seriously. We need to love ourselves at every stage,' she said.
Kudos to you Sameera for reminding us the secret to staying happy and healthy!