"I never sleep with my makeup on."
"I try not to bathe in very hot water."
"Sonam Kapoor has the best makeup look in the industry."
Nimrat Kaur gives essential beauty and fashion gyaan! Read on...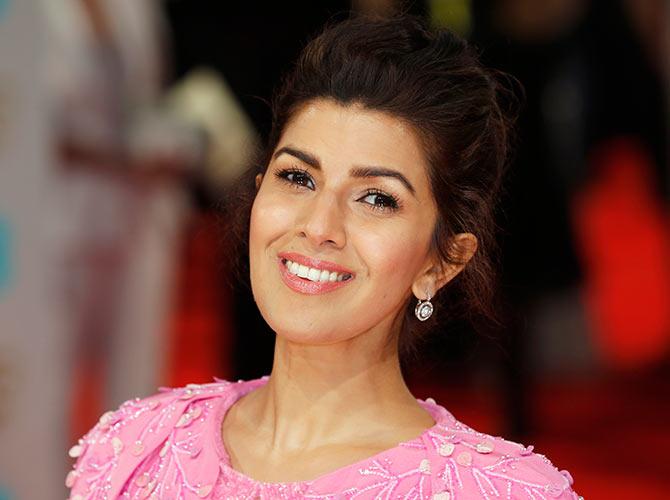 Photograph: Suzanne Plunkett/ Reuters
Taking care of one's skin and hair amid erratic work hours is one of the biggest challenges for a woman.
But our B-town actresses have mastered this art quite well.
So when Nimrat Kaur, who is currently busy promoting her upcoming film Airlift spoke to Patcy N/Rediff.com, we got the actress to reveal all her beauty hacks.
During the conversation, Nimrat also gave few grooming tips that she personally swears by.
Read on to know it all!
What is your daily hair care regime?
I don't have a daily regime for my hair but I do keep my scalp clean, because I end up going through many hair treatments and hair products because of my job requirement. Therefore, I try to keep my scalp clean.
I shampoo as and when I need to. But I mostly wash my hair once in two or three days, not too often because it is good to let the oil of the scalp to breed a bit.
I brush my hair once before I go to sleep at night because that way you stimulate your scalp for good blood circulation.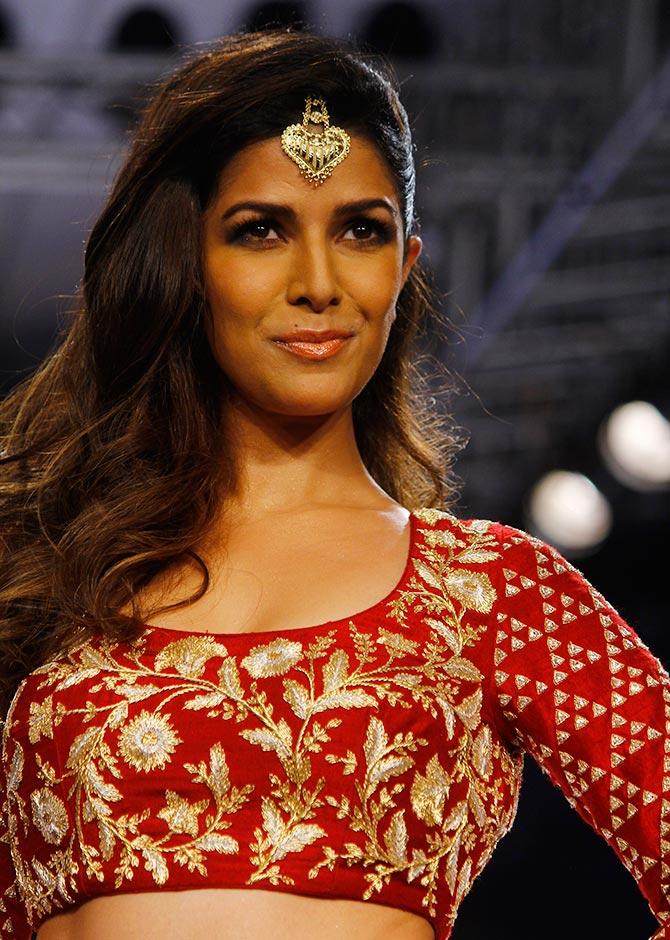 Photograph: Hitesh Harisinghani/Rediff.com
How do you manage when you are shooting?
Well, I have people taking care of my hair and scalp.
I ask them to be gentle when they are styling because with constant treatment and constant styling my scalp has become a little sensitive.
I make sure they are not rough with my hair and and are not breaking more than the usual number of hair that should break.
And when you're shooting outdoors...
When I shoot outdoors in the sun, my hair does get damaged but I don't know what I can do about it. When it comes to your work, you do what you need to do.
But before going out, you can cover your hair or you can carry an umbrella and you can do after-care like use some natural oil. My hair responds to that really well.
What is your body and face care regime like?
For my face I use Dr Dinyar Workingboxwalla's products in the day time. Before I go to sleep, I use a capsule of Vitamin E oil, I apply that on my face and neck, it really suits my skin type which is normal to dry skin.
For my body, I try not to bathe in very hot water because it dehydrates the skin and tends to make it really dry. Even when it is really cold, I try to keep my water lukewarm.
I moisturise my skin instantly after my bath when the skin is still damp so that the moisture enters the skin better.
I like using essential oils, natural and organic products. I alternate between oil and moisturiser, I use a bit of both depending on the weather. If it is humid I don't use oils.
I use Forest Essentials oil. I sometime use cold press coconut or almond oil. It really works.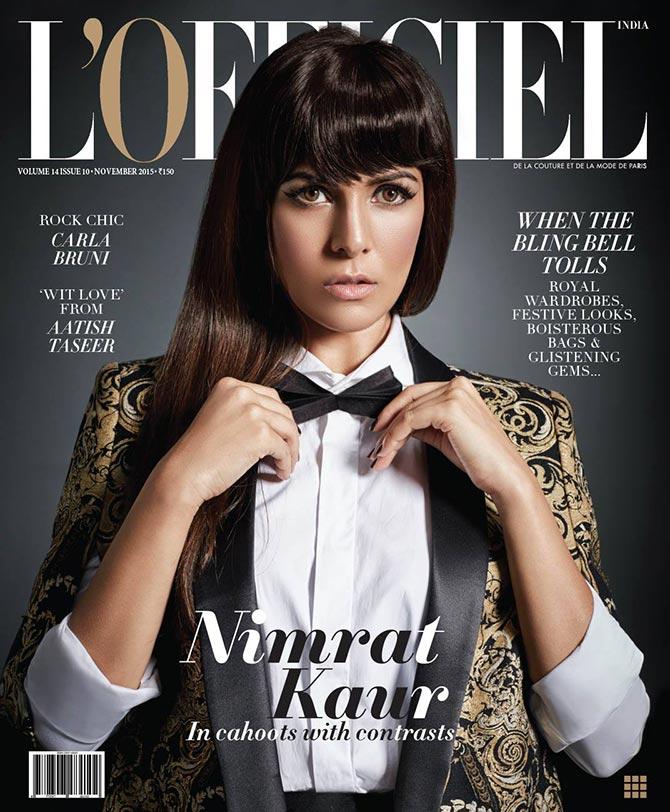 Image: Kind courtesy L'Officiel November 2015 cover
Does too much makeup spoil the skin?
I am sure it does because there is a lot of layering on your skin which can't be good over a period of time.
But I have made it a habit to never sleep with my makeup on.
I know there are times when you are completely exhausted or you don't have time to do it but I never ever sleep with even a dot of makeup on.
I really hydrate my skin very well before I go to sleep.
Even before you put your make-up on, moisturise your face at least because it provides protection. To remove my make-up, I use Dr Dinyar's cleanser.
When you have to apply makeup on your own, what do you use and what do you skip?
I don't usually have to do my own makeup. But I always have a few things on me, like I really love the MAC Dainty blush, Clinique Mascara and Kiehl's Lip Balm.
Do you remove your makeup yourself?
Yes, I like to remove my makeup myself although some people prefer someone else doing that for them.
I don't use wet wipes, I think they really dry your skin out.
When I am done with my shoot, I go back to my home or hotel, wet a cotton swab and wipe off the makeup before using an oil-based cleanser by Dr Dinyar and then I re-hydrate my skin.
Please share some skincare tips for our readers
Drink lots of water; that way you hydrate your skin.
Try to stay stress free. When you stress you get wrinkles on your face.
Use as little makeup as possible and when you do, take it off as well as you can. I have seen when women use kajal, they don't remove it efficiently.
Under eye make-up should be removed properly because that skin is very sensitive and that is where fine lines can appear easily.
Wrinkles around the eyes age really fast if you don't take care of it.
Stay loyal to the products that suit you. There is no use shuttling between products as the market is always bombarded with so many products.
Whatever product you pick, keep it natural and as chemical-free as possible.
And some tips for healthy hair...
Keep your scalp clean but don't shampoo too often. Clean it only once in two or three days.
Work with the texture of your hair. If you have curly hair, work with that instead of trying to make it straight and going with current fashion trends. Work with the natural beauty of your hair.
Don't tie your hair too tight, keep it loosely tied up should you need to tie it. Don't pull your hair when you are dealing with your scalp, be gentle with it.
Keep your scalp absolutely stimulated. Massage every now and then, go for hair spas as often as you can, and if you can't, apply the purest form of oils or essential oils at home. Take care of the roots and ends equally. Both are important.
Keep your diet strong. It should be full of proteins and hydrating foods.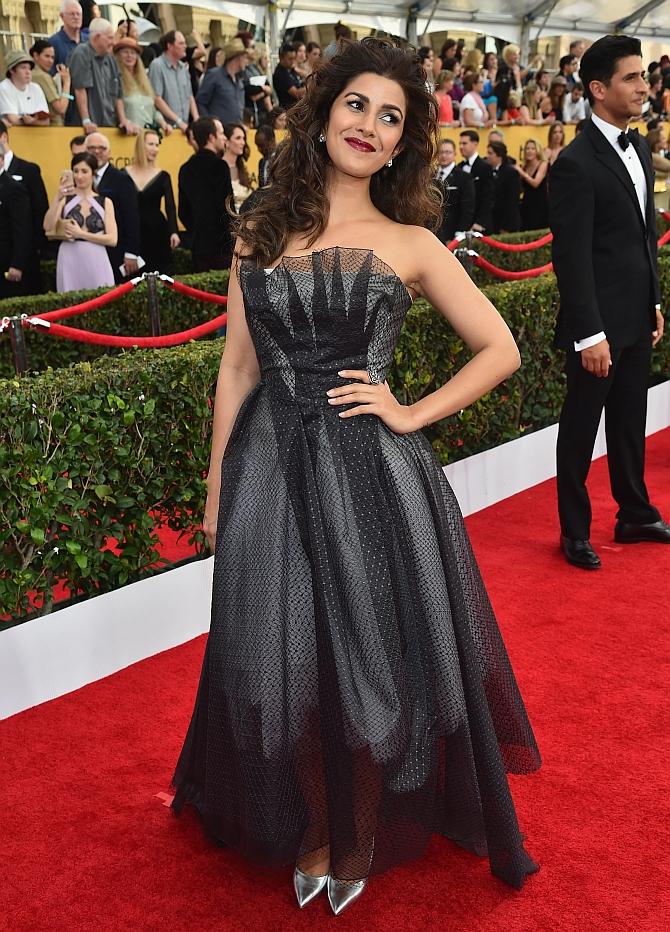 Photograph: Alberto E Rodriguez/Getty Images
Please share some style tips...
Work with your body and work with the weather. Don't go only by fashion trends.
Work with what looks best on you. Once in a while, experiment with your look.
Lastly, keep a good mix of traditional and modern clothes in your wardrobe.
In Bollywood, who has the best makeup look?
Sonam Kapoor has the best makeup look in the industry. Even Deepika, I love the way she looks.