Sumukhi's fitness trainer Urmi Kothari reveals the techniques she used to help the artiste lose weight and get in shape.
Unless you have been hiding under a rock, there is no way you haven't noticed the rise of Sumukhi Suresh as a stand up comedienne.
The actor-writer who rose to fame for playing the role of Anu Aunty is also the creator of the web series Pushpavalli and has been a part of Amazon Prime's Comicstaan.
If you have been following the actor closely, you'd be amazed at how the plus sized artiste has managed to shed her chubby self and look more fit and in shape.
Sumukhi's trainer and fitness coach Urmi Kothari recently took to Instagram to reveal how proud she is about her progress.
'I have never believed in Before/After pics because I feel, they lack depth and do not showcase the spectrum of one's REAL, TRUE transformation that happens from being able to (first mentally and then) physically accomplish feats that you never thought your body could be capable of, more than from losing a lot of weight,' Urmi wrote on Instagram.
In the words of her trainer, this is the story of how Sumukhi Suresh lost 23 kilos in less than a year.
All photographs: Kind courtesy Sumukhi Suresh/Instagram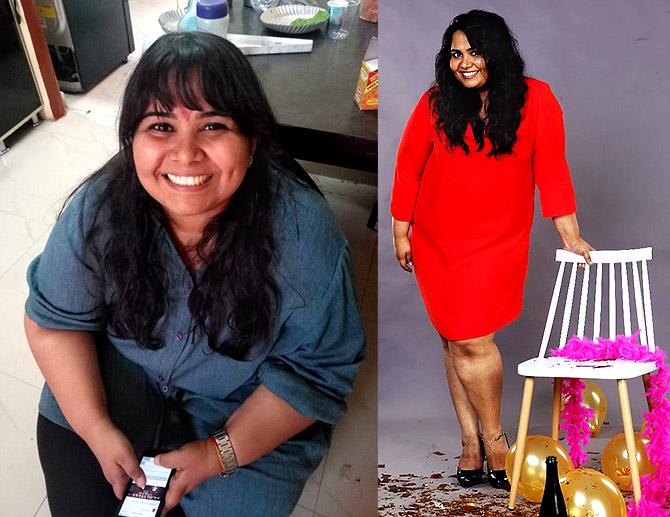 'When I met Sumukhi in June 2018, I met a confident comedian who wore her wit and wicked sense of humour on her sleeve but an under-confident human when it came to her body image and her physical capabilities...upto a point that she wore a large shrug over and above her half sleeve tee and was certain that she would twist her already-extremely-unstable ankle if she even just about thought of workouts,' Urmi wrote about the comedienne.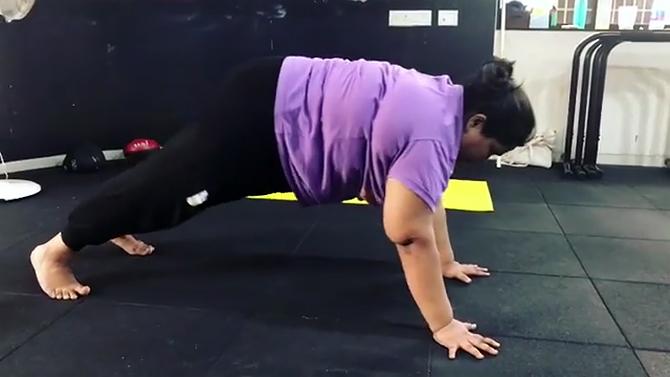 'In chronological order of videos since October 2018, when she (Sumukhi) found walkouts in plank difficult, she now does single leg walkouts, bearcrawls and mountain climbers in close to perfect form.'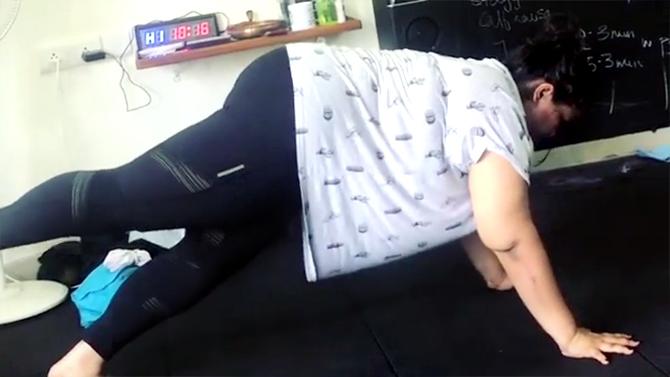 'She can sit in deep squat, do incline push ups and run and jump!'
'My methods have been very unorthodox mix of #pilates, lot of #functionaltraining (mobility, stability and bodyweight) and now deadlifts, presses, barbell squats to improving dynamic ankle stability and of course, make her light on her feet...ENERGETICALLY more than just physiologically.'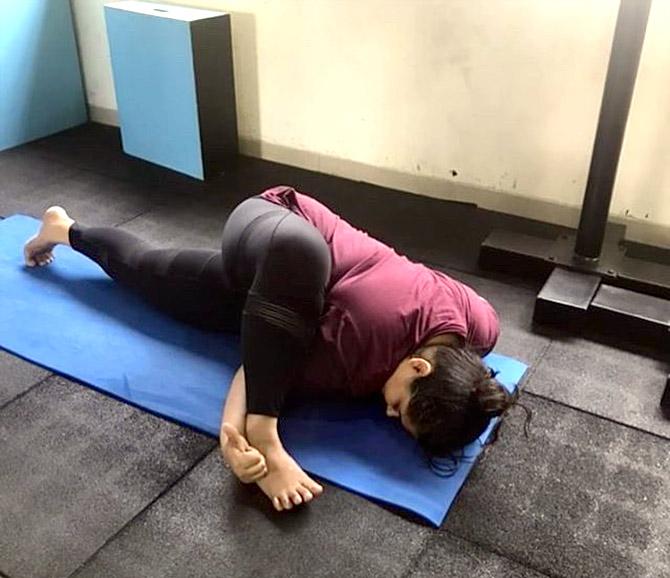 'You can get a glimpse of her physical prowess (her weight training videos to follow soon cause I couldn't fit everything in one!!) and now she can't wait to workout every chance she gets and planks between her edits for 60 seconds easily while being a boss lady.'
'She wears dresses with heels and you can see the transformation even in her workout gear in the videos,' she added.
'For those still obsessed with size, she is now down to size 16 from 22.'
'Oh yes, did I mention 23 kg lighter.'
'If you are someone who thinks you are waiting for the right circumstances, let me tell you this warrior woman has achieved this with writing, shooting and now, editing her signature show, Pushpavalli 2.0 where we worked about only 5 times between February and March 2019 due to her erratic schedule. LOVE YOU and RESPECT YOU so much,' Urmi said in her post.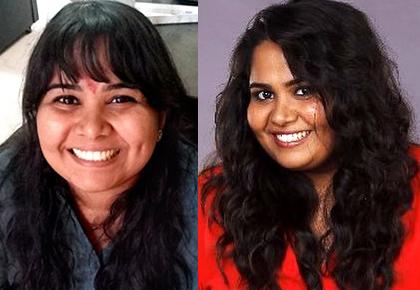 ---
INVITE
Dear readers, have you recently lost weight or survived a serious health condition?
We want you to share your story with us. Tell us how you lost weight.
Share your diet plan, exercise tips, learnings and more.
Simply write to getahead@rediff.co.in (My Fitness Story) along with your NAME, AGE, LOCATION, along with a before and after photograph of your fitness journey. We'll feature the best responses right here on Rediff.com.