With attractive health check-up packages and a growing trend of over-investigation, one needs to be cautious while going for such diagnostic tests.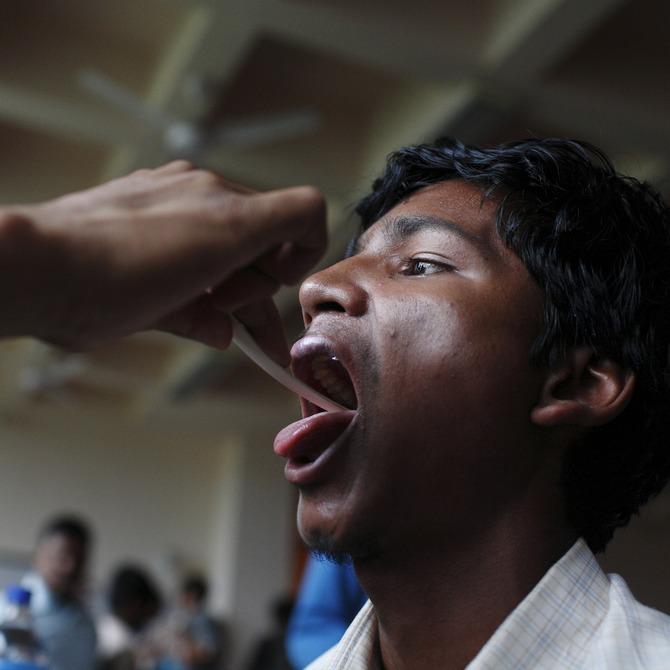 Twenty-eight-year-old Ridhima Sen (name changed) had been suffering from intense pain in her lower back for days and when the doctor she consulted at a private hospital in Delhi asked her to undergo a battery of tests to find out if she had stones in her kidney, she did so without thinking twice. But when she consulted her family physician back home in Kolkata and a doctor at Safdarjung Hospital, she was told that at least one of those tests was quite unnecessary, and that even the diagnosis may have exaggerated the condition.
"At that time, I was so worried I did not think too much about it even though each test cost a couple of thousands (of rupees) but the doctor at the private hospital kept asking me to do more and more tests," Sen says.
Unfortunately, such incidents of "overdiagnosis" are not rare.
Last year, an Australian doctor, David Berger, who had volunteered at a hospital in Himachal Pradesh, had written in a powerful article in British Medical Journal: "I saw one patient with no apparent structural heart disease and uncomplicated essential hypertension who had been followed up by a city cardiologist with an echocardiogram every three months, a totally unnecessary investigation.
A senior doctor in another hospital a couple of hours away was renowned for using ultrasonography as a profligate, revenue earning procedure, charging desperately poor people Rs 1,000 each time."
Berger added that everyone who works in healthcare in India knew that these practices are widespread.
The corruption in our healthcare system is one reason for this, where doctors receive kickbacks for each diagnostic test they prescribe, says Samiran Nundy, who heads the department of surgical gastroenterology at Sir Ganga Ram Hospital in Delhi.
"The lack of knowledge about the value of each diagnostic test, whether it will enhance the diagnosis, and protection against lawsuits by patients are the other reasons for overdiagnosis," adds Nundy, one of the senior doctors who had spoken out against corruption in the system after Berger's article, and had himself written about it in the journal, Current Medicine Research and Practice.
"Kickbacks for specialist referrals, investigations, and prescribing specific brands of drugs has become extremely common in medical practice in India... Kickbacks also provide a perverse incentive to doctors to investigate more and prescribe more, all of which may be unnecessary," says Anita Jain, doctor and India editor of British Medical Journal.
Patients also need to be wary of the "health checkups" peddled by various hospitals and diagnostic centres in the form of annual packages, most often through tie-ups with offices.
These include echocardiograms and treadmill tests and one opts for it, thinking there could be no harm.
The argument seems to be: We check our cars regularly, so why shouldn't we also check our bodies so that we can find and treat abnormalities before they cause too much harm? It seems so easy, but the human body is not a car, and, in contrast to a car, it has self-healing properties," Peter C Gøtzsche, Karsten Juhl Jorgensen and Lasse T Krogsboll of the Nordic Cochrane Centre had written in their article General health checks don't work in British Medical Journal.
Randomised trials are necessary to find out whether screening does more good than harm before we decide whether to introduce it, they had underlined.
Nundy, too, emphasises that annual checkups are "completely useless".
"There have been two studies on this, one from America and one from Canada, and they found that they (checkups) are worthwhile only if they are targeted -- for instance, if you have a very strong family history of cancer of the colon, then it's worthwhile to get a colonoscopy done every two years. Or if you are a heavy smoker, you can get a chest x-ray done.
"But for a person who is hale and hearty and has no symptoms, there is no need for an annual checkup," he says.
Jain adds that disease definitions are also being expanded "such that there are now conditions such as pre-hypertension, pre-diabetes and pre-osteoporosis.
"The evidence on future risk with these is lacking, yet, once a person has parameters that are slightly off the normal range, they may worry about it.
"Also, the doctor may try to correct these parameters once a person is labelled so."
One heartening response to this growing malaise has been the formation of the Society for Less Investigative Medicine by some concerned doctors at All India Institute of Medical Sciences.
Starting with the cardiology department, the body aims to sensitise patients about tests and promote evidence-based use of investigations, among others.
Balram Bhargava, one of the founders had said in an interview soon after it was launched that while testing for risk factors such as diabetes, blood pressure or cholestrol should be done, "routine testing every year -- doing a treadmill test or a coronary CT -- has not shown to be beneficial at all."
(Bhargava had not responded to queries at the time of going to press).
But this may just be a drop in the ocean.
Keep in mind:
Tests must be done on a case-by-case basis. Opt for a medical test if you are in that specific risk group, or have a family history of a disease, and after consulting a doctor you trust.
Annual medical checkups, such as treadmill tests, are unnecessary for a healthy individual.
Unnecessary checkups could lead to false positives, over-investigation and anxiety for the patient, apart from the expense.
Many tests also have side-effects. CT scans, for instance, involve a lot of radiation.
Photograph: Navesh Chitrakar/Reuters