A few years ago, Shruthi Jain took to yoga to fight upper back pain. Today, she is inspiring her followers in India and abroad to stay fit through yoga.
Bengaluru based Shruthi Jain was 16 when she first started running with her father.
After completing her education -- she graduated from Narsee Monjee Institute of Management Studies -- she took up a job in the city. After working for two years, she developed pain in the upper back.
She quit her job and took up yoga as part of a teacher's training programme.
Once she started training students, there was no looking back for her.
Today, the 30 year old is an accomplished yogini and an international marathon runner -- she is a Boston qualifier.
Some of Shruthi's poses are tough to pull off, but boast of her immense strength and flexibility.
Check out these jaw dropping pictures and yoga poses from her Instagram: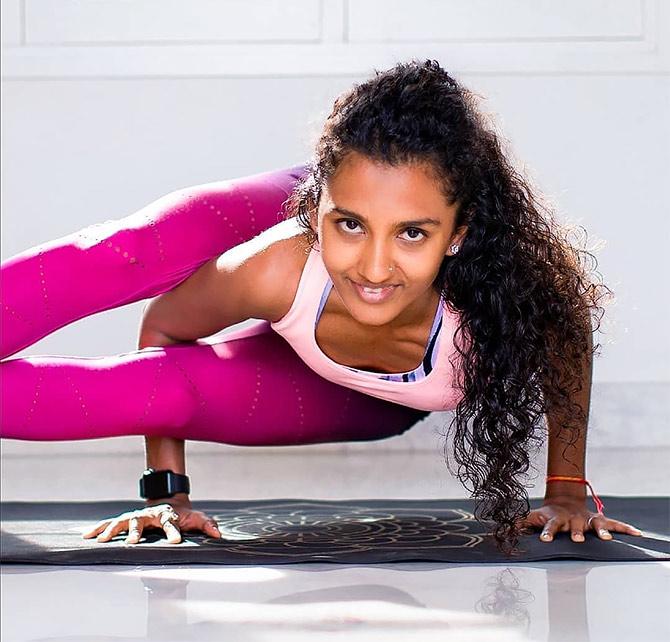 Shruthi is a full time yoga teacher and runner based out of Bengaluru.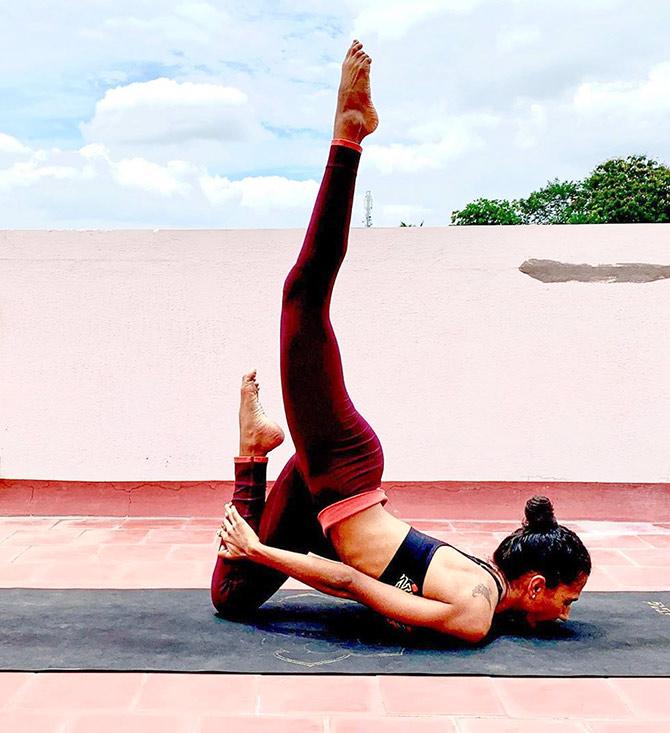 She believes in challenging herself every day.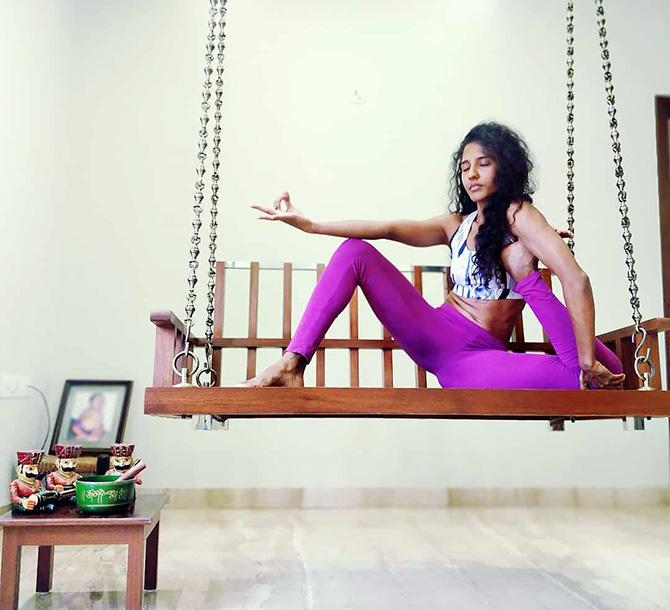 Shruthi also teaches prenatal yoga and also trains in yin yoga that helps regulate the flow of energies and restore balance in the body.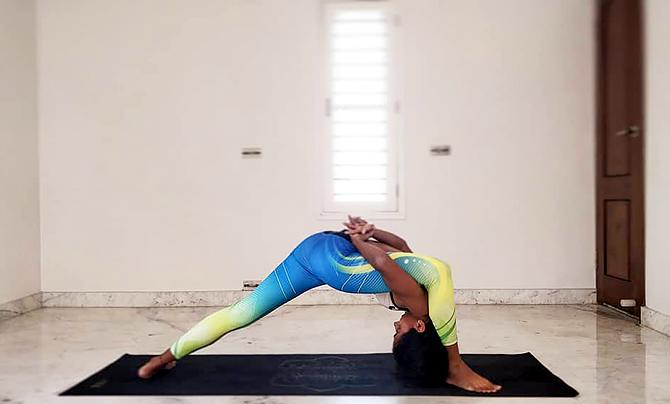 While practising before a marathon, Shruthi often customises her workouts.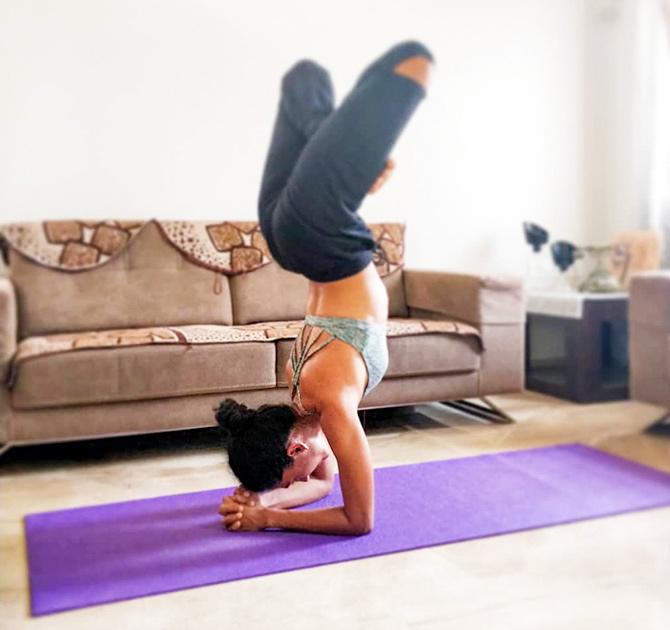 For someone who had upper back pain, Shruthi has overcome her fears and weaknesses to inspire other people like her to adopt a healthy lifestyle.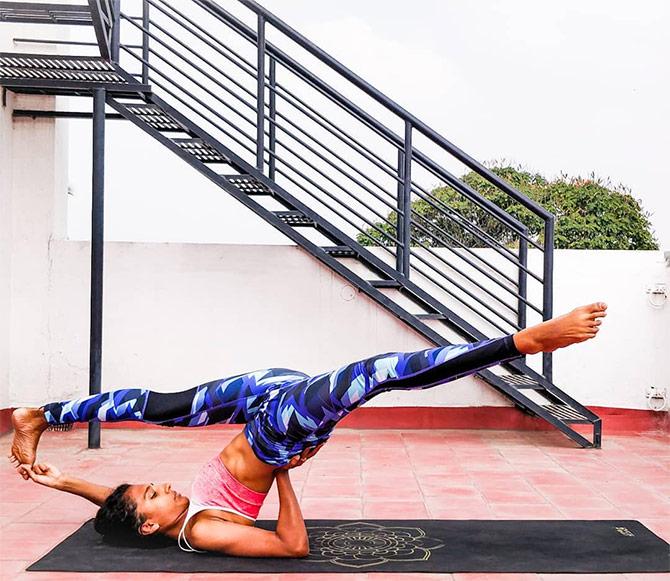 Shruthi recently participated in the BMW Marathon held in Berlin, Germany.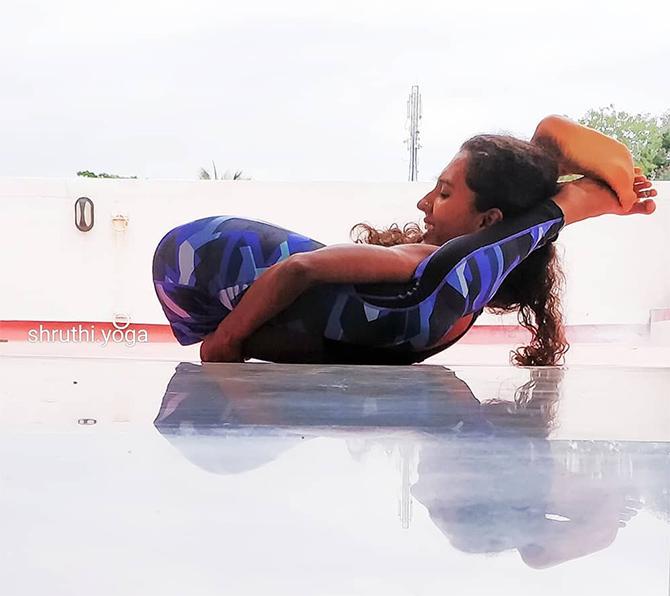 Shruthi believes her journey would have been incomplete without the support of her husband and entrepreneur Anketh Jain.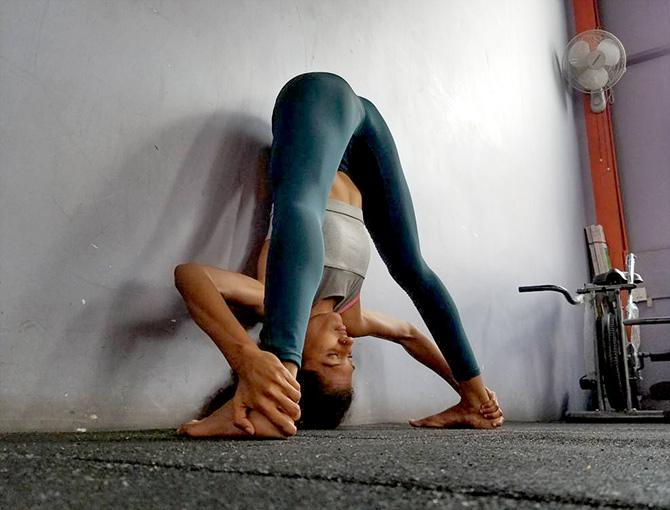 Do not try this routine at home, without the supervision of an expert.
One of Shruthi's most recent sessions was with actor Pranitha Suresh who credits her for inspiring her to push her limits.