One common misconception about healthy food is that it is low in calories.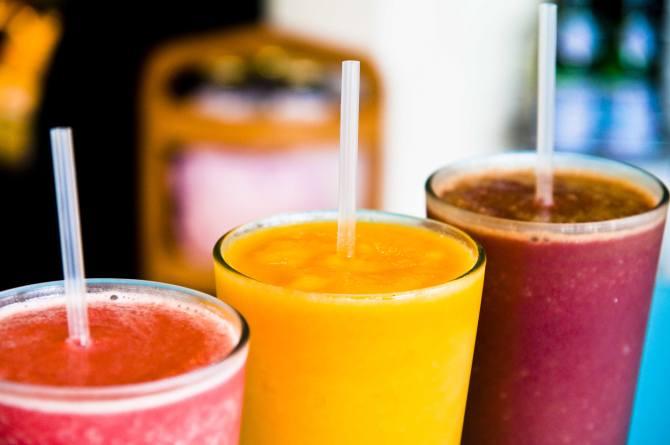 Photograph:Ken Hawkins/Wikimedia Commons
Food calorie' is a term used to describe the amount of energy your body will get from consuming that particular food.
We need energy from food to survive.
However, too much of unused calories in the body can lead to weight gain.
According to the National Institute of Nutrition, India, the minimum calorie requirements for Indian men (60 kg) is 2300 kcal per day and for women (55 kg) is 1900 kcal per day.
These requirements vary depending on a person's age, activity level, height and current weight.
People on a weight loss regime need to consume 500 calories lower per day than their estimated requirement in order to lose 1/2 kg per week or 2 kg in a month.
However, studies prove that most people on a weight loss diet usually underestimate their calorie intake or do not make the right food choices. This can be one of the primary reasons for failing to lose that extra weight.
One common misconception regarding health food is that it is low in calories.
If you are a 'calorie watcher', be sure to check your health food labels for those hidden calories from sugar and fats.
Many fad foods promising to bring down those extra kilos can be loaded with extra sugar and fat.
Fruit smoothies
They're touted as 'healthy super foods' to shed those extra kilos. These may sound healthy as they are made from yoghurt/milk and fruits, but most of them are way too high in calories to be consumed as a snack or drink.
Adding high calorie fruits such as banana, grapes, mango or protein powders can further increase the calorie value to a whopping 350 to 400 calories per glass.
A cup of skim milk, almond milk or soy milk will make a better choice for low calorie beverage, with less than 100 calories per serving.
Dried fruits and nuts
They are a concentrated source of fruit sugar as the water content is dried up.
Dry coconut, banana, raisins and black currents are especially high with 100 or more calories per serving.
Nuts are a good source of minerals and anti-oxidants but they have high calorie value as most of them contain natural oils. Including nuts as part of a healthy diet is wise but you need to limit your daily consumption to 1/4 cup per day.
Some of the healthy nut choices include almonds, pistachios, walnuts and peanuts.
Packaged foods
Most of the commercially available packaged snacks, sweet treats, ready-to- eat food, cookies and biscuits are made with refined flour and sugar, trans fats, food colouring, taste enhancers (MSG) and other food additives.
These snacks provide 'empty calories', which means calories without any nutritional benefits.
Moreover, refined foods cause a spike in blood sugar which quickly subsides, leaving you craving for more high calorie food.
Pre–prepared salads
Lettuce and other veggies are low in calories but add some creamy dressing, meat and croutons and the salad can fetch you more calories than a meal.
Always choose a low-fat salad dressing and opt for beans, boiled eggs or lean cuts of chicken for proteins in salad.
Coffee
Mocha and blended Frappuccino with whole milk and sweetened whipped cream, top the list in high calorie coffee drinks.
A medium cup of cream mocha and frappuccino consist of 400 and 420 calories each.
Along with a 400 calorie egg or chicken sandwich, the coffee-break can fetch you more calories than a meal.
You can still enjoy your coffee without any guilt by choosing skim milk and no-cream options.
Fruit juices and beverages
Most of the packaged fruit juices and other beverages are highly processed and filled with sugar calories.
These include juices made from concentrate, carbonated soft drinks, and some power drinks too.
Most of these beverages contain fructose, corn syrup, or artificial sweeteners as well as food colouring and preservatives.
Freshly made fruit juices may be a better choice but it is always advisable to eat whole fruits instead of juices to get the benefits of fruit fiber.
Additionally, a whole fruit will have more satiety value and fewer calories.
Shweta Singh is a dietitian. She holds a doctor of medicine in alternative medicine, with a specialisation in vitamin therapy, yoga and magnet therapy. She holds a certificate in Clinical Trial Management from the NUS, Singapore.