National level athlete Nami Rai Parekh didn't let marriage or lack of sporting facilities affect her love for fitness.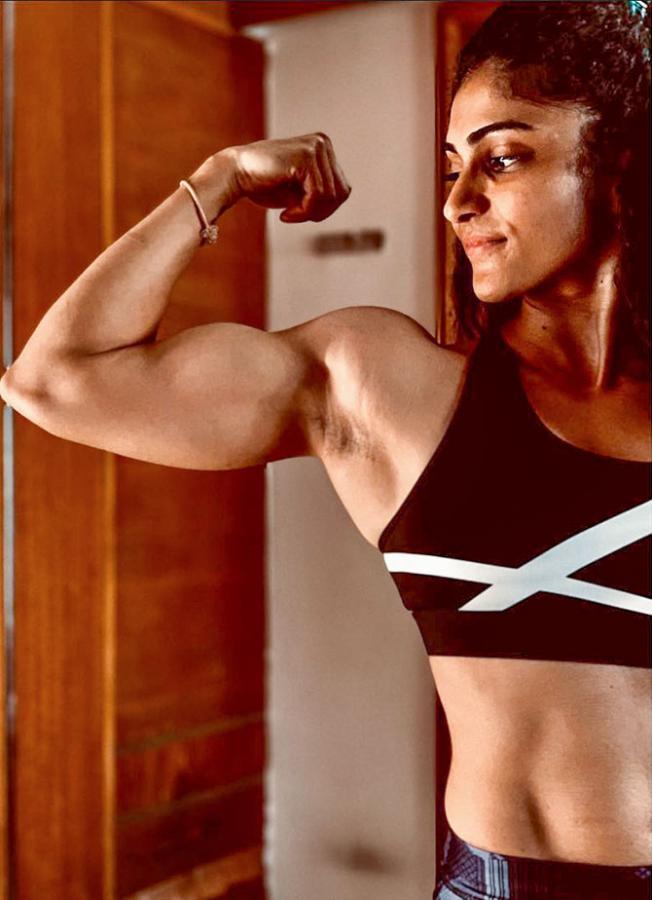 Born in Mangalore, Namitha Rai was a silver and bronze medalist at the national level in 100 m hurdles and 100 m relay events.
She used to be on the field running for at least three hours in the morning and back in the evening.
Three years ago, she got married and shifted to Raipur to stay with her husband and in-laws.
Due to lack of sports facilities in Chhatisgarh, Nami Rai Parekh (her name post marriage) couldn't pursue athletics like before.
Instead of giving up or finding excuses, she turned to working out at the gym to continue her love for sport and fitness.
"Since childhood, I have been born and brought up in and around sports. I have spent countless hours at the ground practicing. After marriage, I always had a wish to pursue my passion for sports. Due to lack of sports facilities here in Chhattisgarh, working out was the only option available. I have slowly come to like it now," Nami told Divya Nair/Rediff.com.
The 28 year old who weighs 55 kg wants to inspire people to stop giving excuses and help chase their dreams.
Scroll down to read more about her inspiring fitness journey.