The actor trains like a badass. Take a look!
She's all the 'fitness motivation' you need for the day.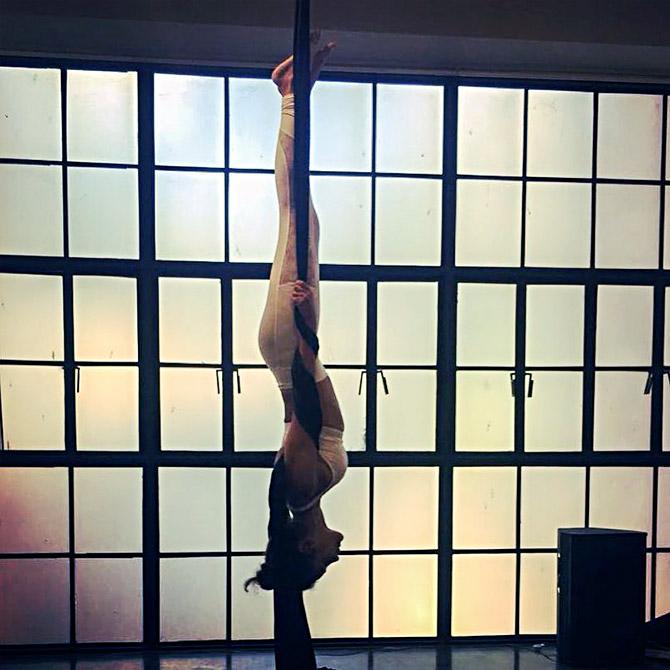 Photographs: Courtesy Aisha Sharma/Instagram
Balancing herself in an aerial stunt that clearly needs a strong core. This is no easy feat.
Scroll down to see how Aisha has achieved that strength.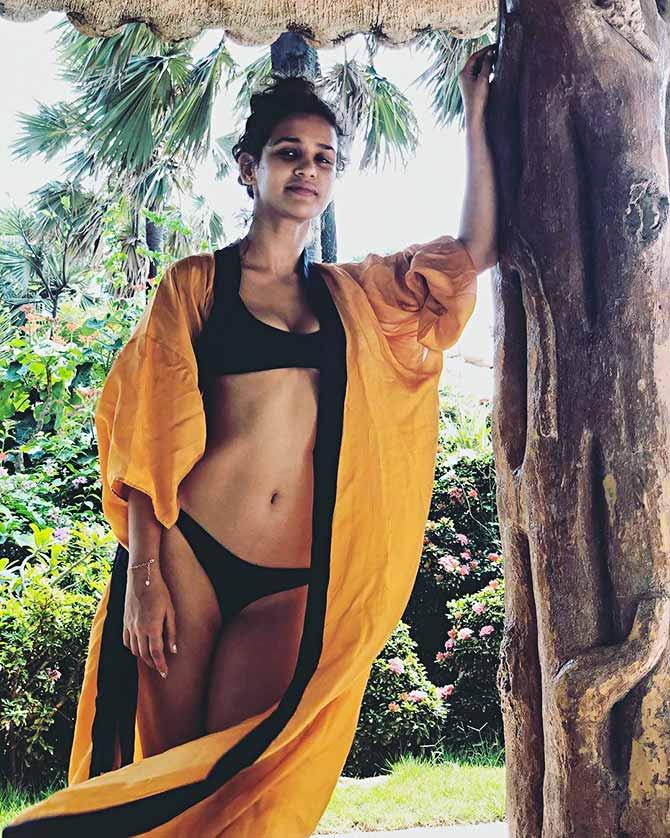 She is a fitness enthusiast, who juggles with yoga, aerial fitness, swimming and gym workouts.
'Of course it's hard. It's supposed to be hard. If it were easy, everybody would do it. The hard is what makes it great,' she writes.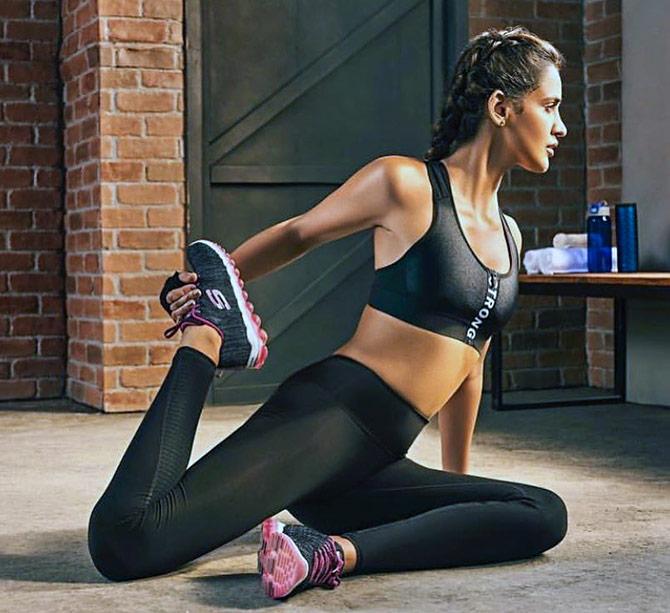 'One of my absolute favourite moments in life is realising that two weeks ago , my body couldn't do what it just did . And that is why you keep pushing yourself every time you hit the gym,' says the actor who has been pushing the limits and uploading those pics for fans and followers on Instagram.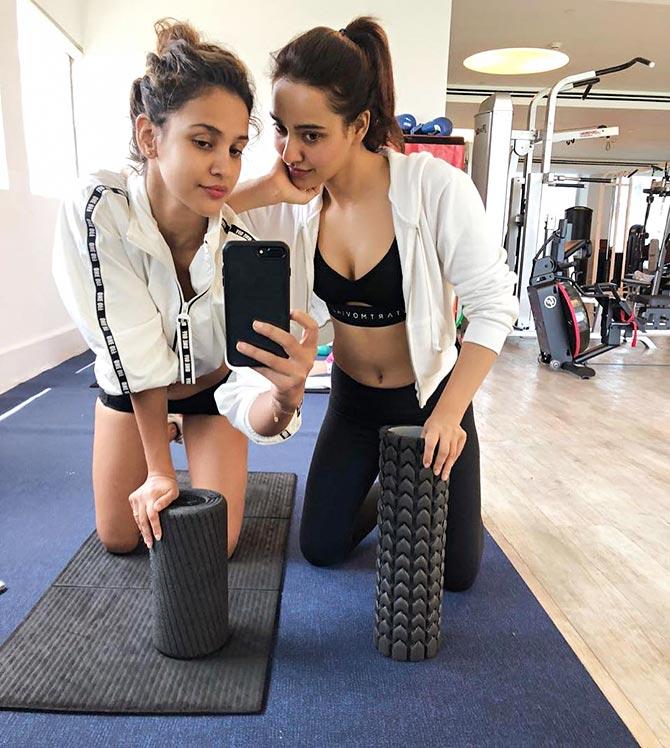 Meet her gym buddy and sister Neha Sharma.
'It's super easy to foam roll when you have your sexy sissy next to you @nehasharmaofficial.
'For those who need motivation here are some benefits of foam rolling.
'Regularly using a foam roller -- especially a deep tissue massage roller -- offers many of the same benefits as a sports massage, including reduced inflammation, scar tissue and joint stress, as well as improved circulation and improved flexibility.

'Regularly rolling pre and post workout will mean you will help prepare your muscles for the workout ahead and also help with post muscle recovery,' she advices.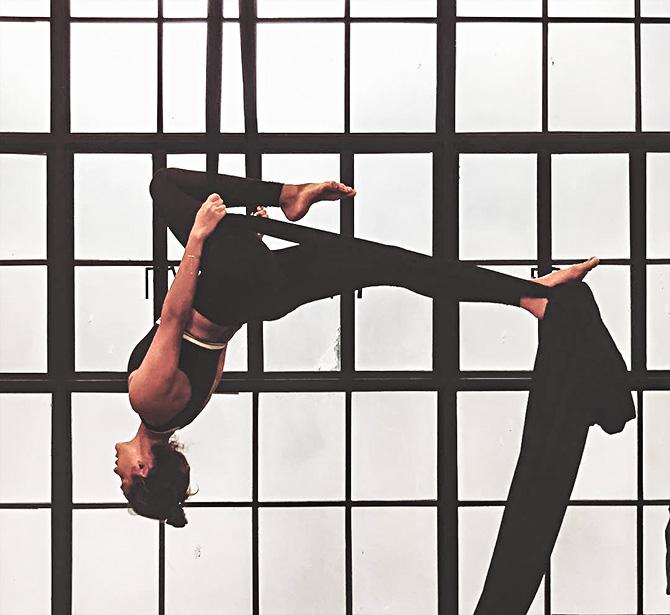 Another super strong pic of her doing aerial yoga.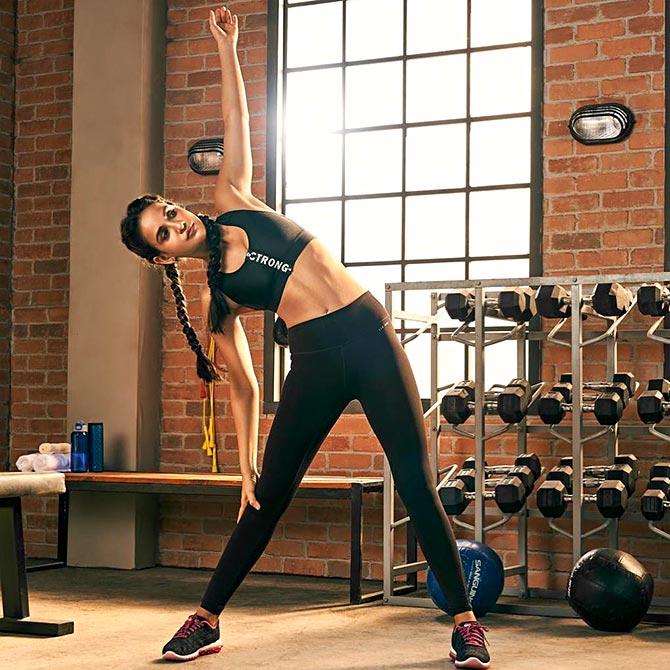 Stretch like there's no tomorrow!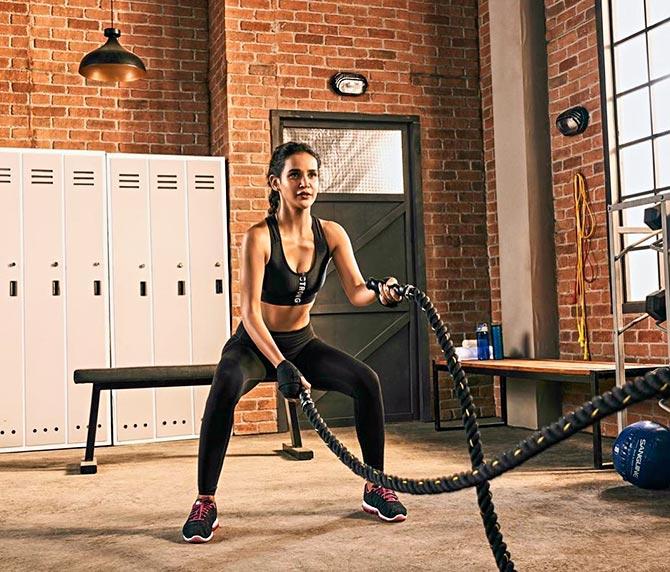 'Stop thinking about others and get on to work on improving yourself , regardless of your level of fitness.
'So struggle to catch your breath with pride. Soon enough, you'll be better than the next beginner that steps through the doors.'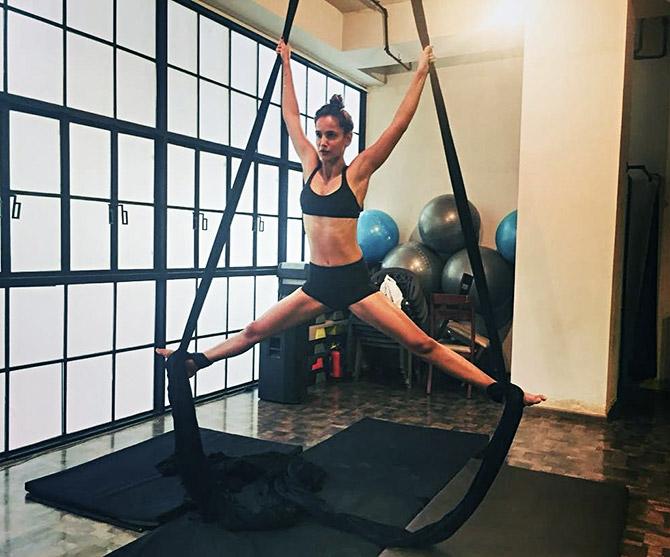 Aisha does an aerial split. While she still needs to get there, she's certain the 'perfect' split is not that far away.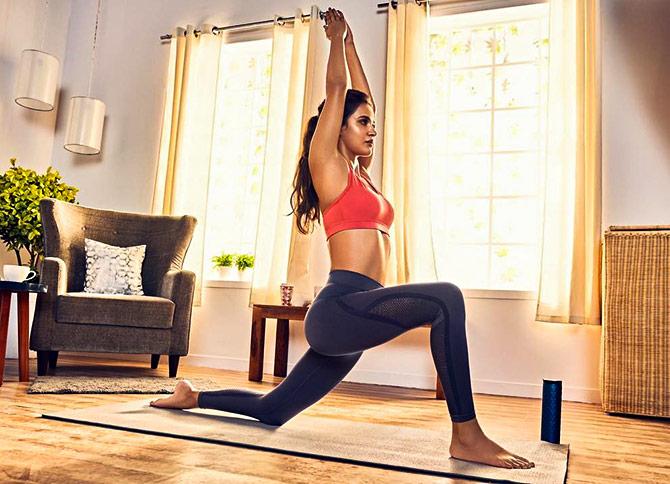 We end with a pic of her doing yoga. Watch that perfect pose.