Have you been bullied, shamed or criticised for your weight?
How did you deal with it?
Share your inspiring stories with us.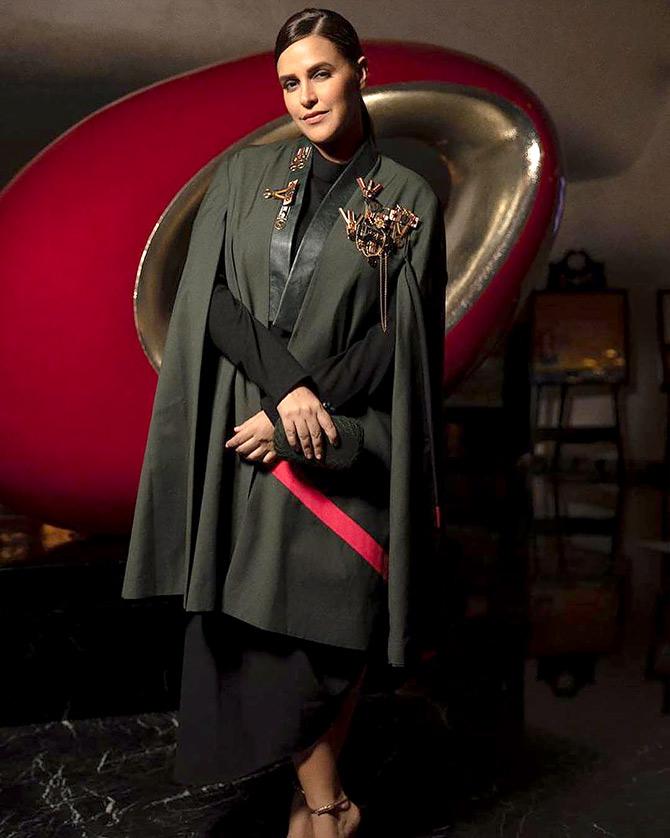 Neha Dhupia has never shied away from talking about her marriage, relationship or motherhood.
The former Miss India and MTV Roadies judge -- who gave birth to a daughter last year -- was fat-shamed by Fashion Central, a lifestyle magazine.
'Neha Dhupia('s) shocking weight gain post pregnancy at Femina Stylista West 2019,' Fashion Central wrote on its Web site.
Sharing a screen shot of the magazine's story, Neha lashed out at her haters with a positive message.
'I don't owe anyone an explanation because fat-shaming like this doesn't bother me one bit,' the 38-year-old actress wrote on Instagram.
'I do want to address this as a larger problem because fat-shaming needs to stop for EVERYONE not just celebs,' she continued in the post, that has been liked by over 80,000 (and counting) followers.
'As a new mom I want to be fit, healthy and energetic for my daughter. So I work out everyday, sometimes twice a day because for me...'Fitness' is a priority and not 'fitting into' society's standards regarding looks. And I hope in the future people are kinder to each other while making such vapid and vile comments. To quote @pattonoswalt ... 'Be Kind. It's chaos out there.' Neha added.
Neha isn't the first celebrity to be shamed for her post-pregnancy weight gain. Aishwarya Rai Bachchan, Shilpa Shetty and Kareena Kapoor have been criticised for their weight.
Dear readers, we are asking you.
Have you been fat-shamed in school, college or at your workplace? By your own family members or friends? Or by people you barely knew?
Do you know someone who was fat-shamed?
How did you deal with it?
Did it affect you? What did you do about it?
Have you ever fat-shamed someone and regretted it?
Share your experience with us.
Write to us getahead@rediff.co.in (subject: I was fat shamed too) along with your NAME, AGE, LOCATION and a photograph, if possible.