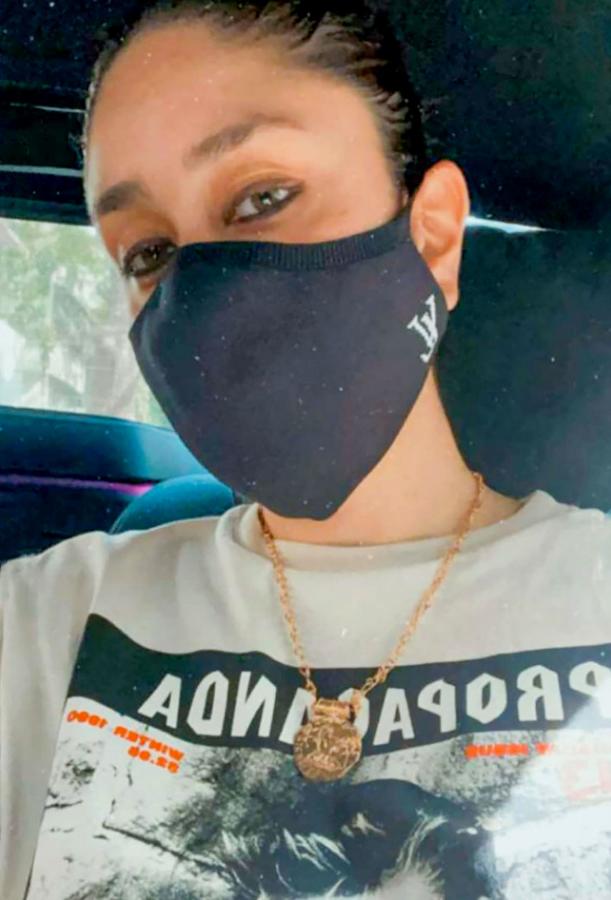 Kareena Kapoor Khan has been influencing us with her sartorial choices, and now, that extends to her face masks too.
A few days ago, the actress was seen wearing a black Louis Vuitton face mask.
Sharing the pic on Instagram, she captioned it, 'No propaganda, just wear you mask.'
Kareena let the mask stand out by pairing it with a grey T-shirt that had the word 'propaganda' written over it.
Accessorising the look with a golden chain worn with a chunky pendant, she sported bold kohl-clad eyes and slicked back hair.
The pic, which portrays Kareena's fabulous and responsible fashion moment, has been liked over 300,000 times and people on social media can't stop commenting about the cost of the mask.
The black Louis Vuitton mask is priced around ₹26,000. Yes, seems a lot for a face mask, doesn't it?
Kareena is not the only celeb to have sported the black Louis Vuitton mask.
Earlier at Deepika Padukone's birthday bash, Alia Bhatt and Ranbir Kapoor were spotted wearing Louis Vuitton masks.
Dressed in black from head-to-toe, A&R matched their face masks to their outfits, creating the perfect twinning fashion moment.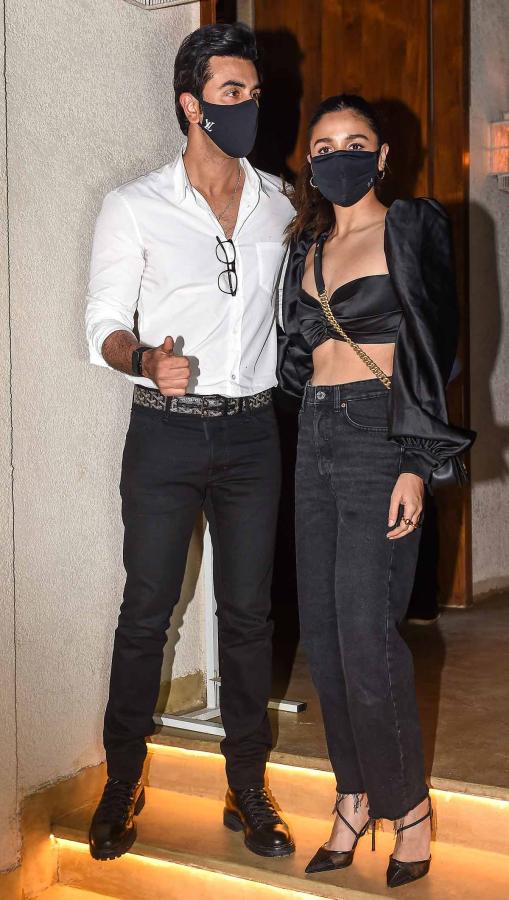 Deepika has been photographed wearing the same Louis Vuitton face mask.
While the non-medical face mask may look pretty basic, it's increasingly being seen as an accessory which one can easily combine with everyday outfits.
Made of knit, the mask comes with its own silk pouch.