That's the cost of a T-shirt by high-end clothing brand Balenciaga.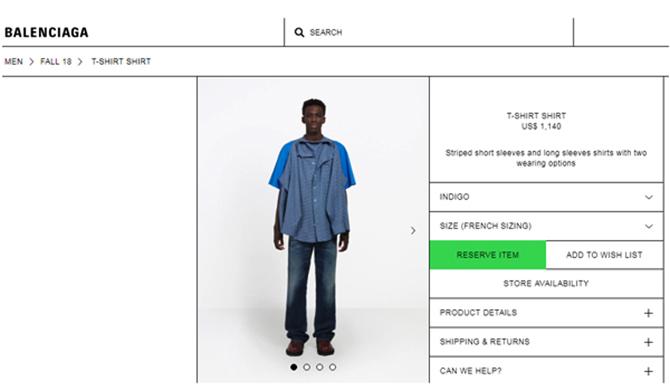 A new clothing item in on sale and it is confusing the mere mortals like nothing before.
Termed as T-shirt shirt by a high-end clothing brand, Balenciaga, which costs $1,140 (approximately ₹76,000).
The upper wear item comprises of a T-shirt, attached over a shirt, or...errr.a shirt over a T-shirt?
From the back, it seems like a normal tee, but from the front, it looks like something or the other.
Here are some of the funniest reactions to the fashion elite or a fashion faux pas, depending on your discretion:
One person wrote, 'I thought this Balenciaga shirt was a joke....Its real and it's $1,290'.
Another person shared a hilarious series of his own photos, where the person was donning a shirt, attached to the T-shirt with duct tape.
In the accompanying message, he wrote, 'I just made my own Double Shirt and it didn't cost thousands of dollars!'.
Another tweet read, 'I'd like to think I understand high fashion, and have no problem shelling out some cash for Gucci, LV, etc., but this...?'.